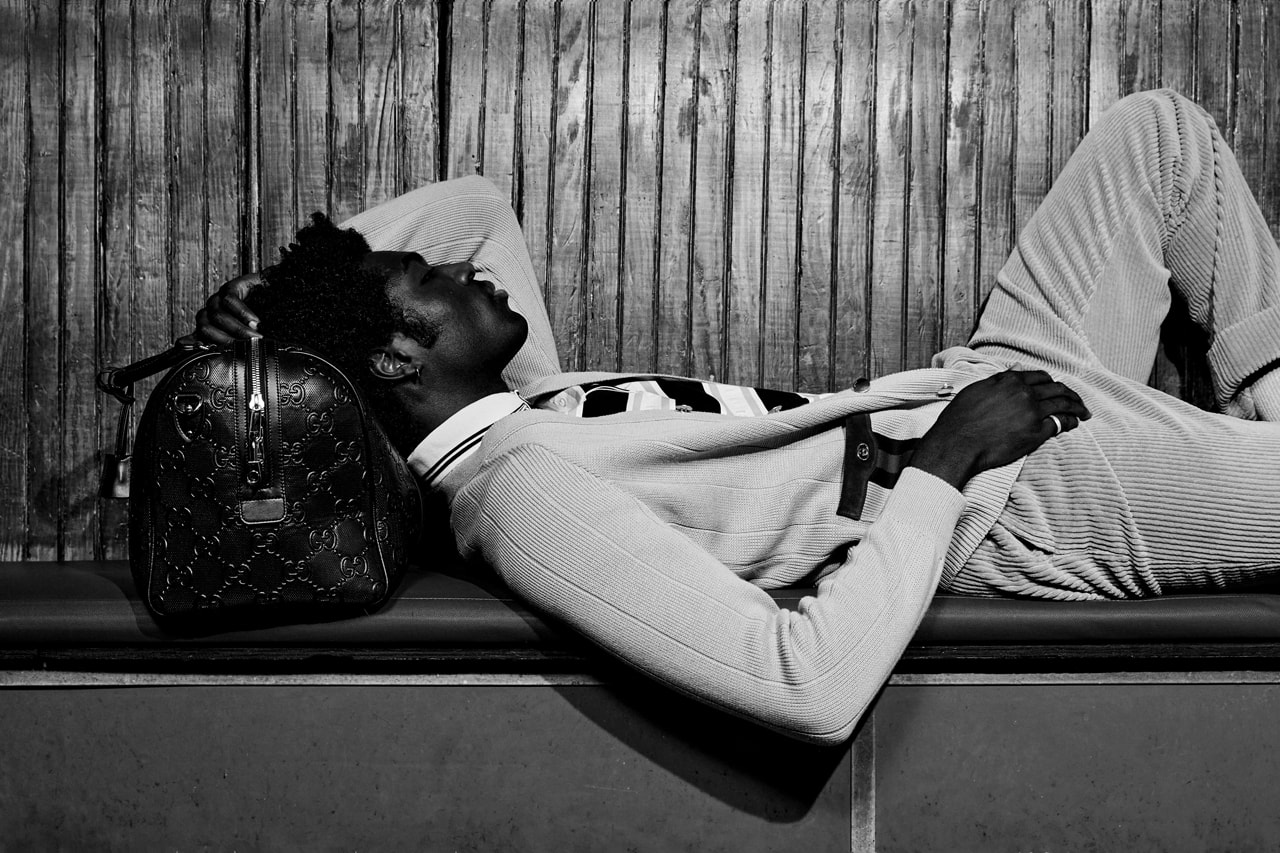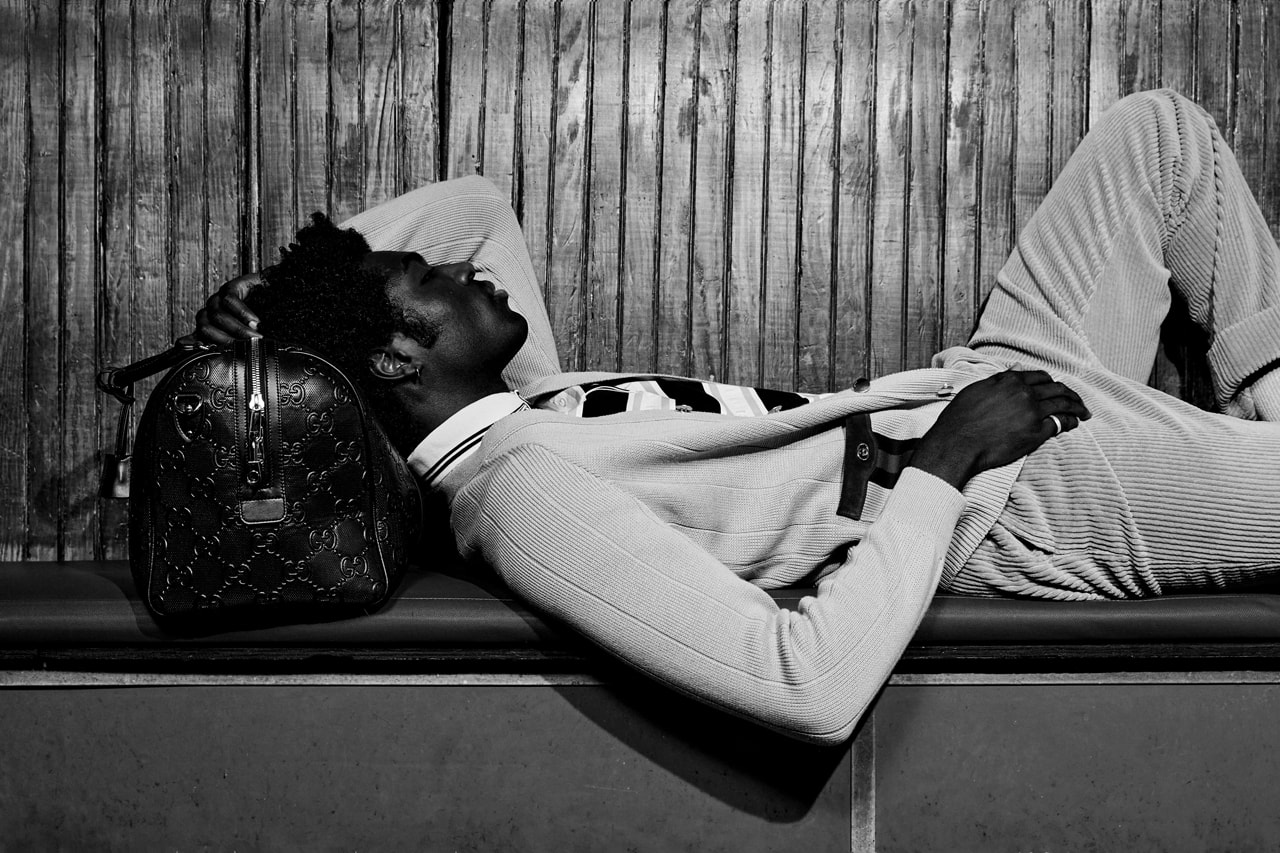 Gucci's Monochromatic Leather Goods Are a Melodic Addition to the Epilogue Collection
The beauty is in the process.
Presented by Gucci
Gucci artistic director Alessandro Michele is as much a storyteller as he is a designer. In revealing the fashion house's Epilogue Collection — including its series of monochromatic leather accessories — he used his narrative skill to shine light on what typically takes place behind the scenes. In a live-streamed event, the Gucci design team became the cast of models. In other words, the beauty is in the process.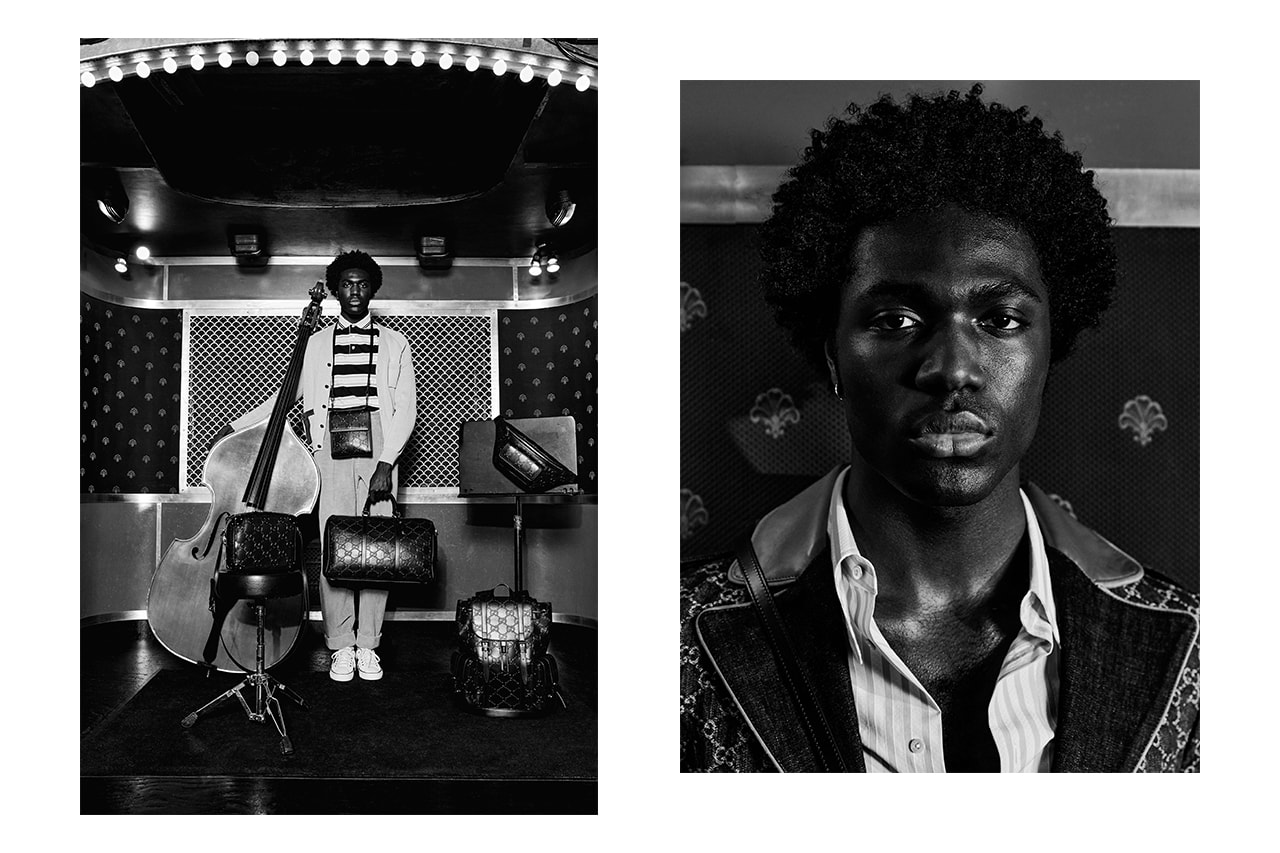 Similarly, for composer and musician Matthew Jamal, the private moments alone with his bass provide the space and range of emotions that yield his most meaningful results. A student of classical and jazz music, the talent models the Gucci Epilogue Collection's line of leather goods in the cinematic setting of an intimate practice session.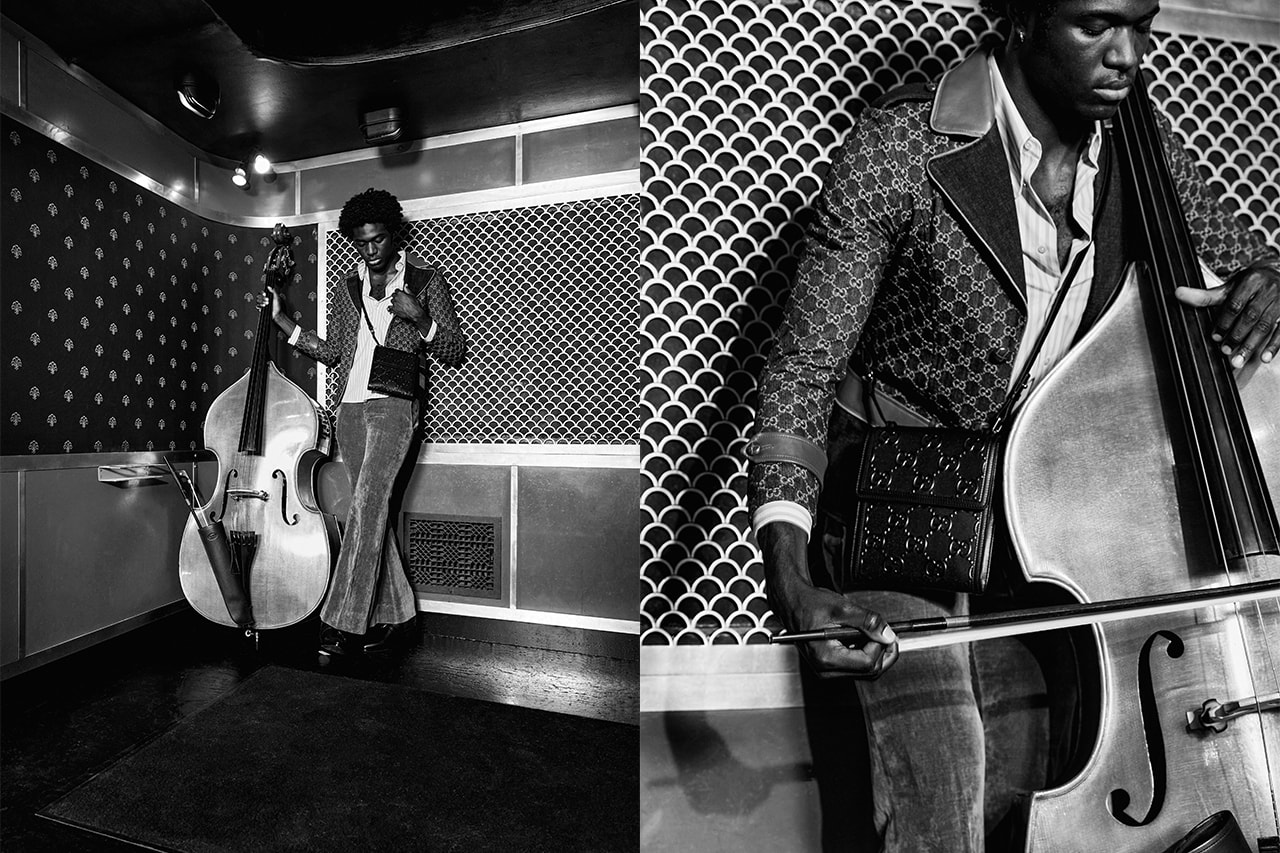 Like the best composed songs, the beauty of the collection lies in the subtle details. The range of 70s-inspired bags and luggage features the label's signature "GG" motif embossed onto hip packs, backpacks, duffles and cross-body bags. The sleek, blacked-out leather is harmoniously complemented by silver hardware making for a timeless aesthetic.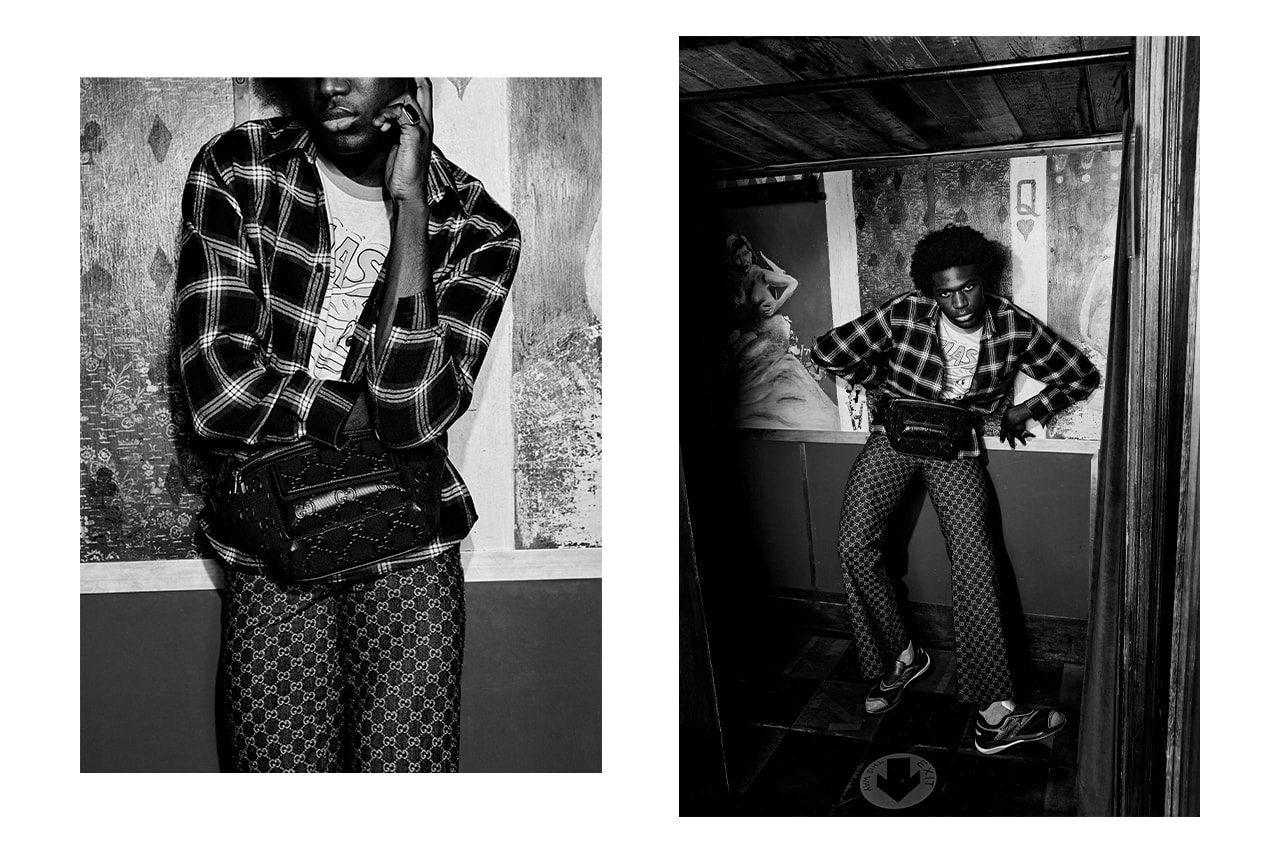 In the words of Alessandro Michele, The Epilogue is "the final resolution of a future that is largely present." Though it may be the last act of one of the designer's sartorial stories, its influence, anecdotes and aesthetic will surely endure.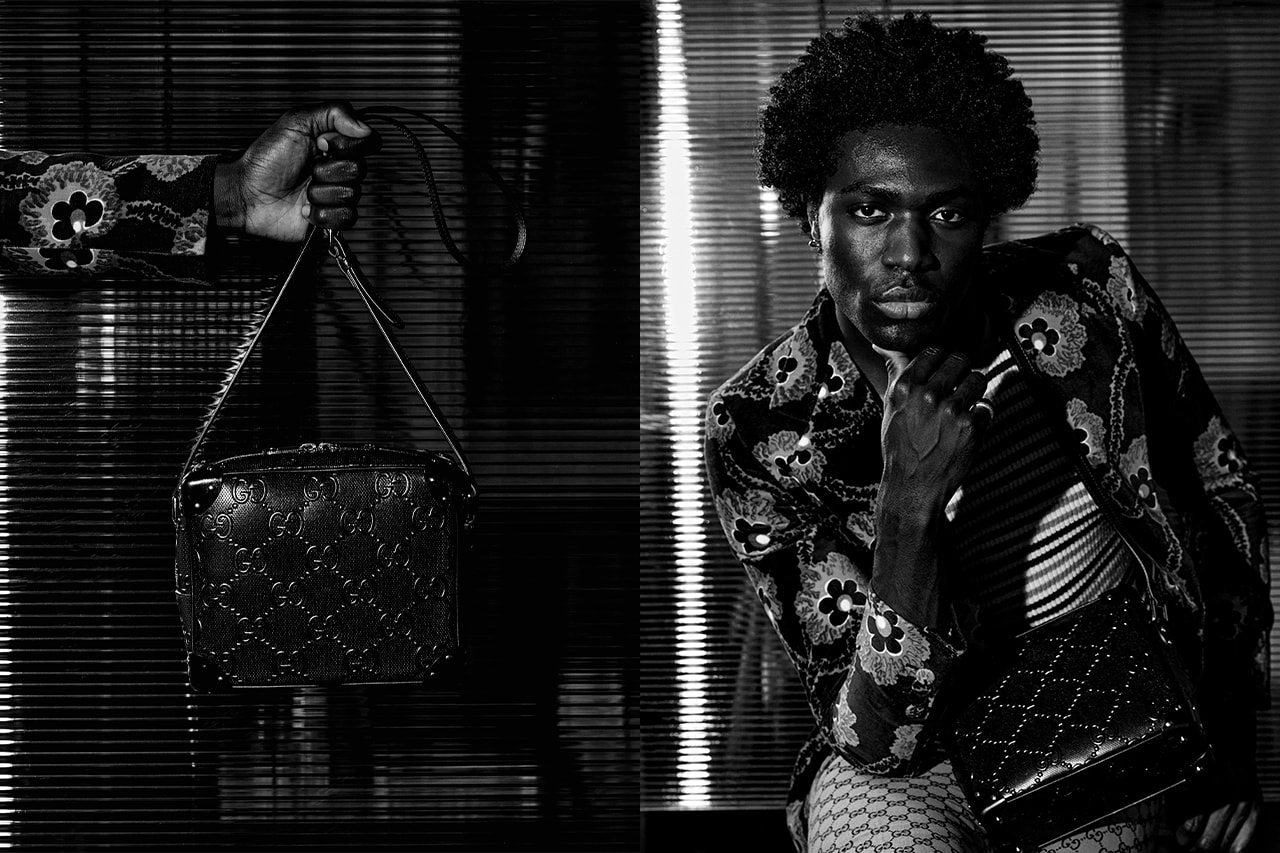 Check out the Gucci Epilogue accessories collection, modeled by Matthew Jamal, in the images above. The collection is available on the fashion house's website now.