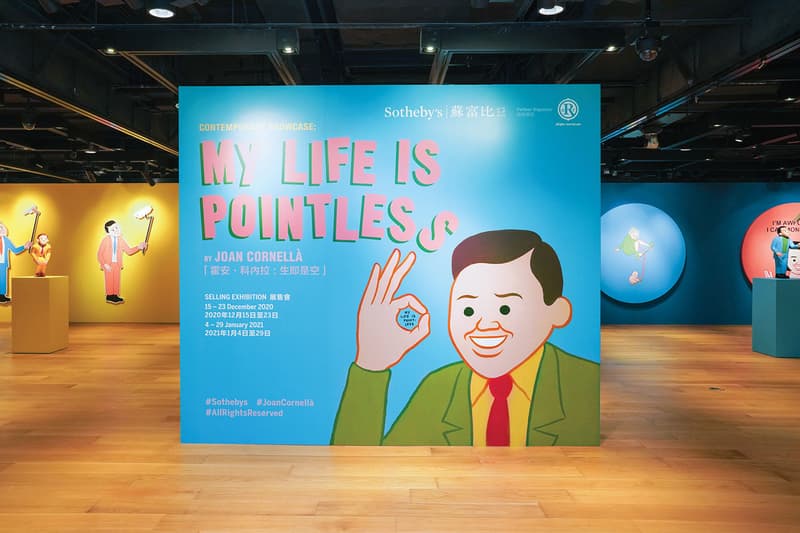 1 of 15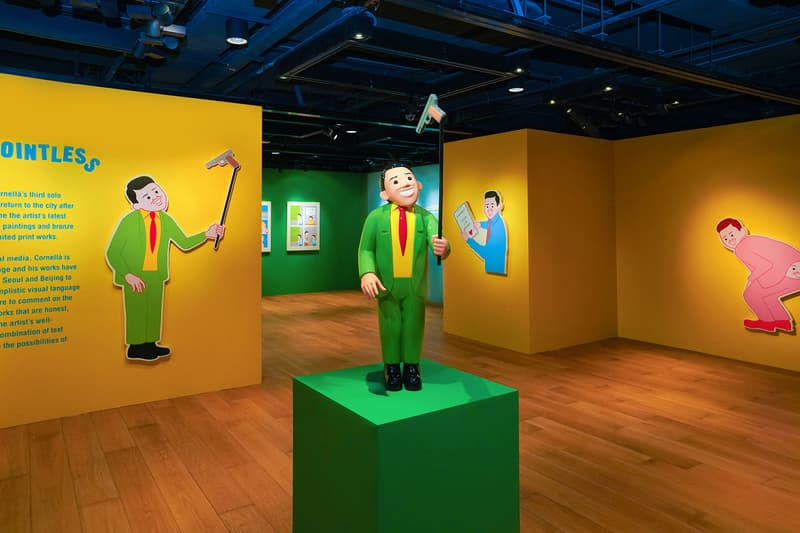 2 of 15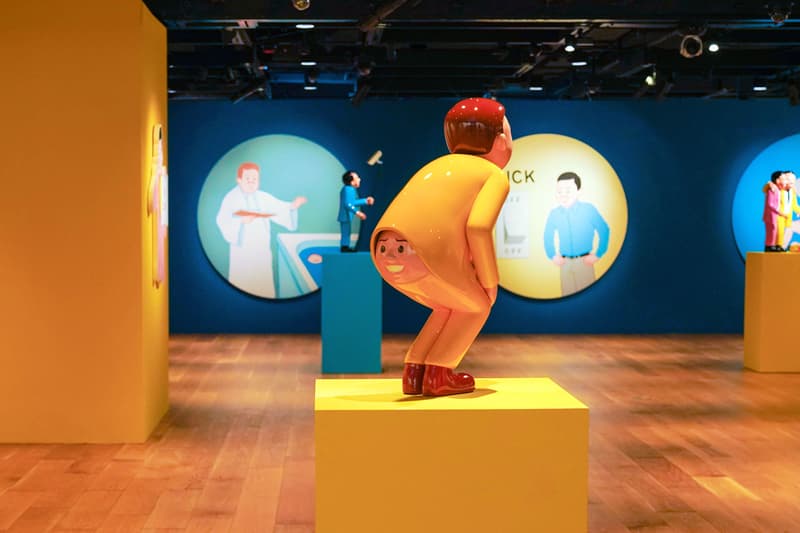 3 of 15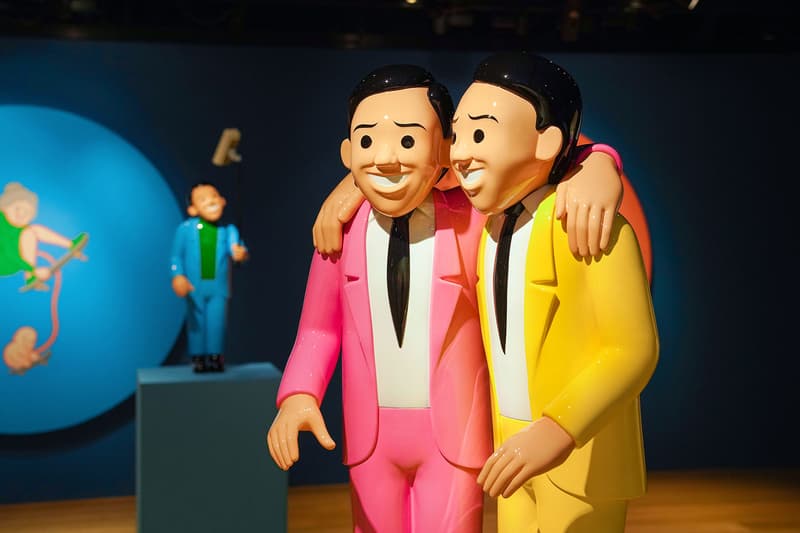 4 of 15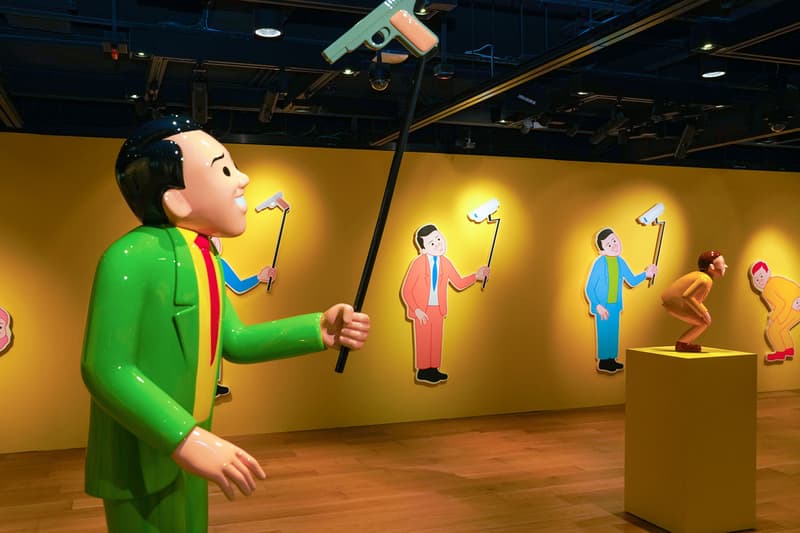 5 of 15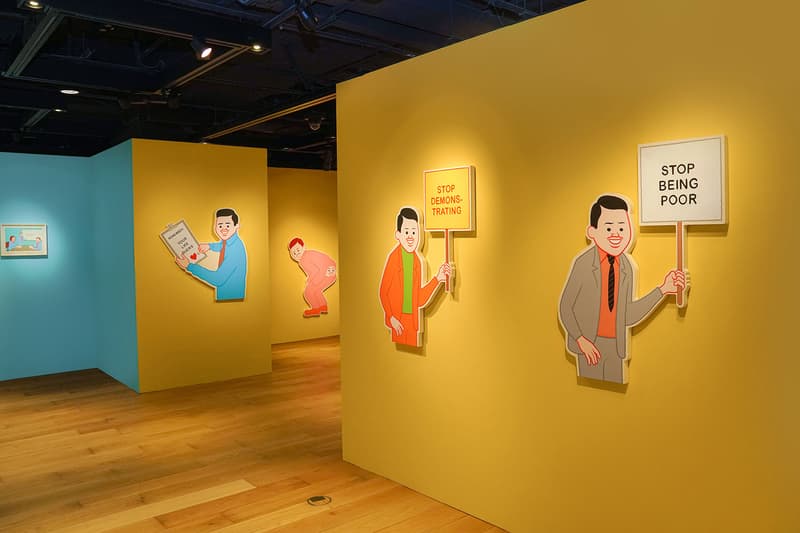 6 of 15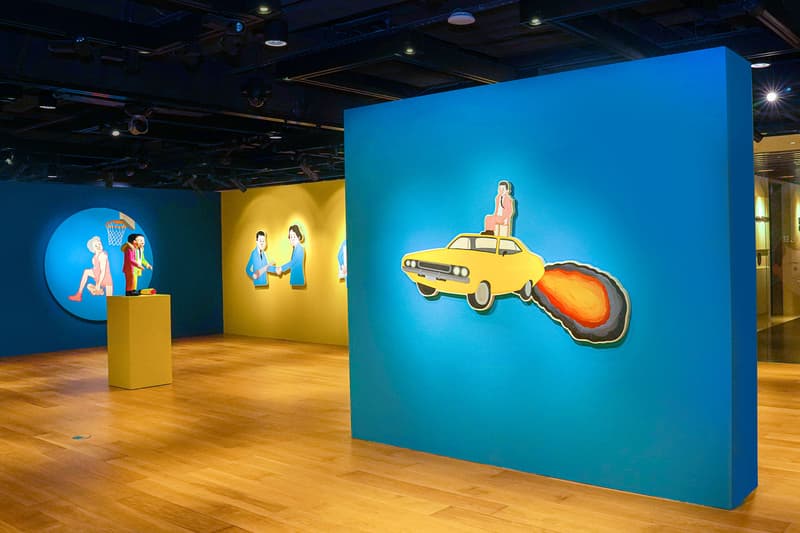 7 of 15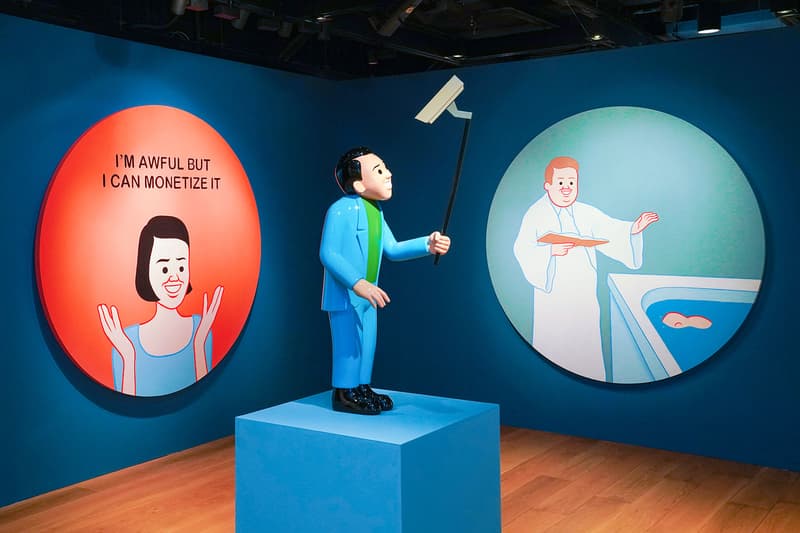 8 of 15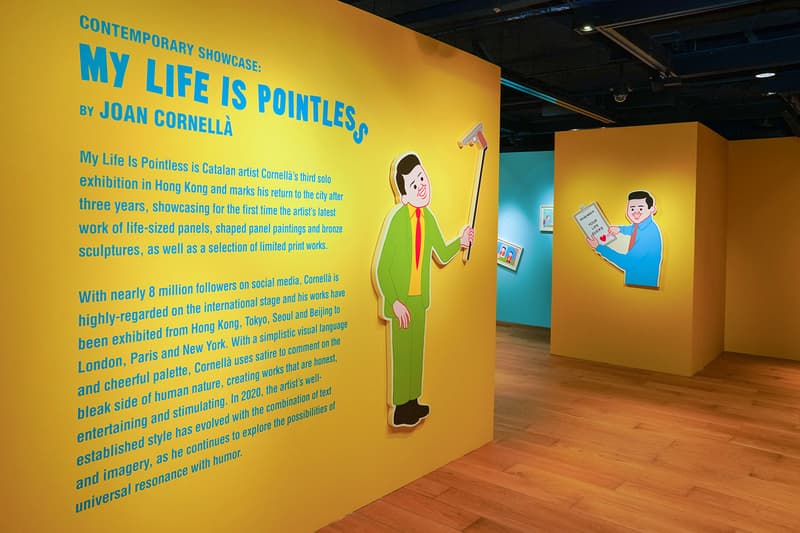 9 of 15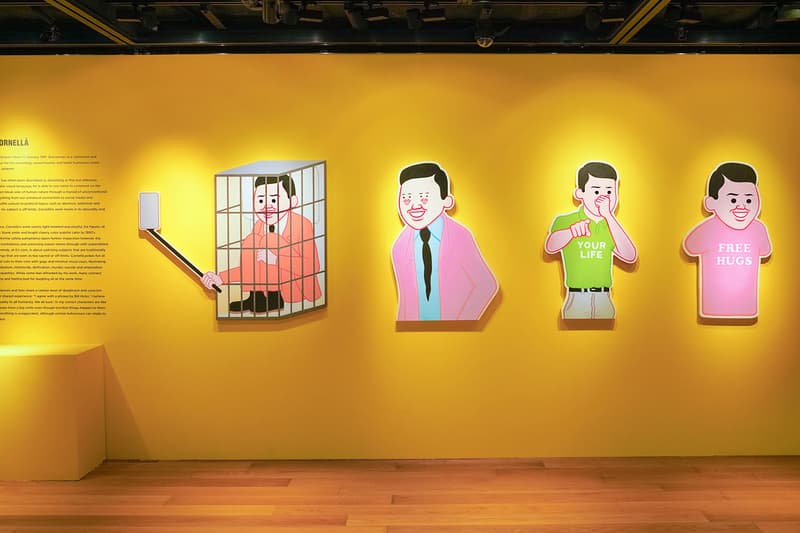 10 of 15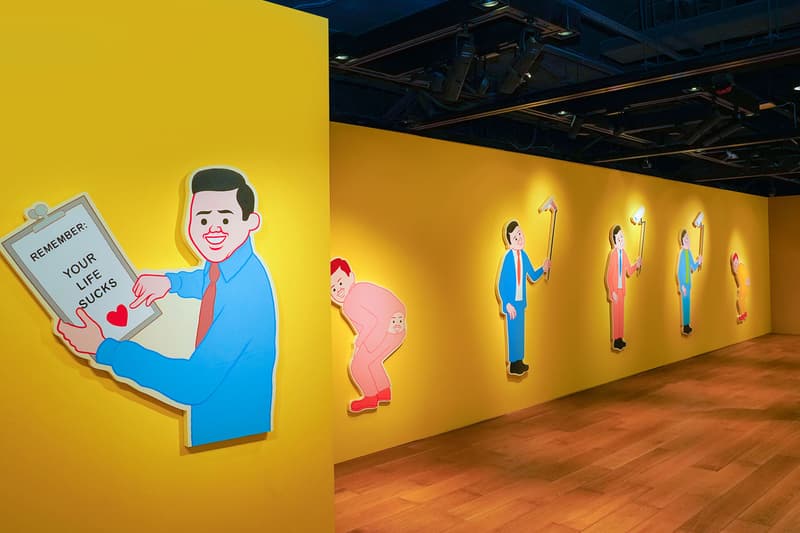 11 of 15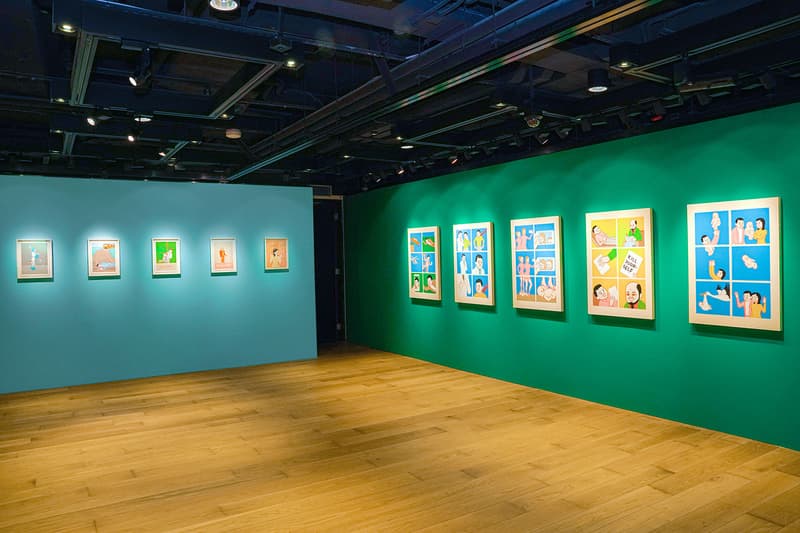 12 of 15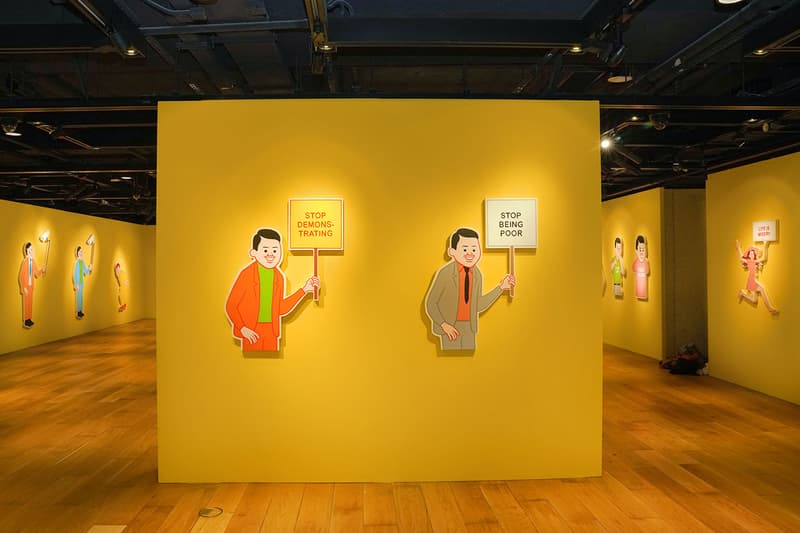 13 of 15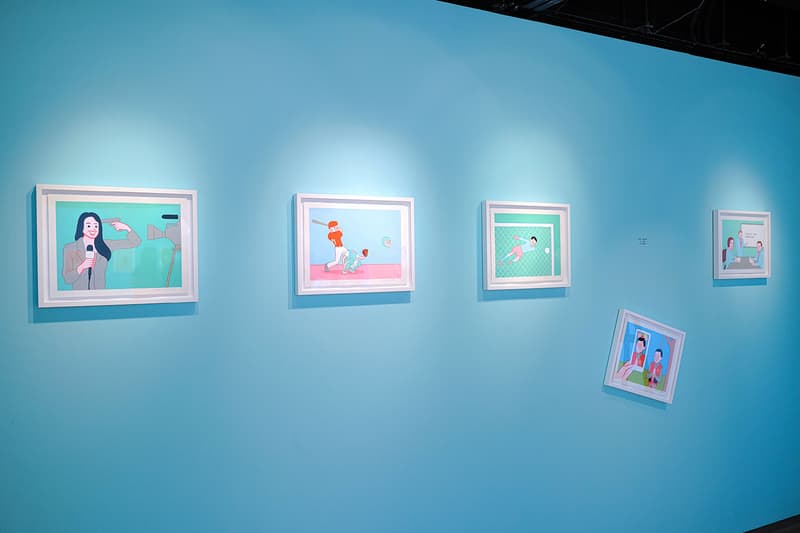 14 of 15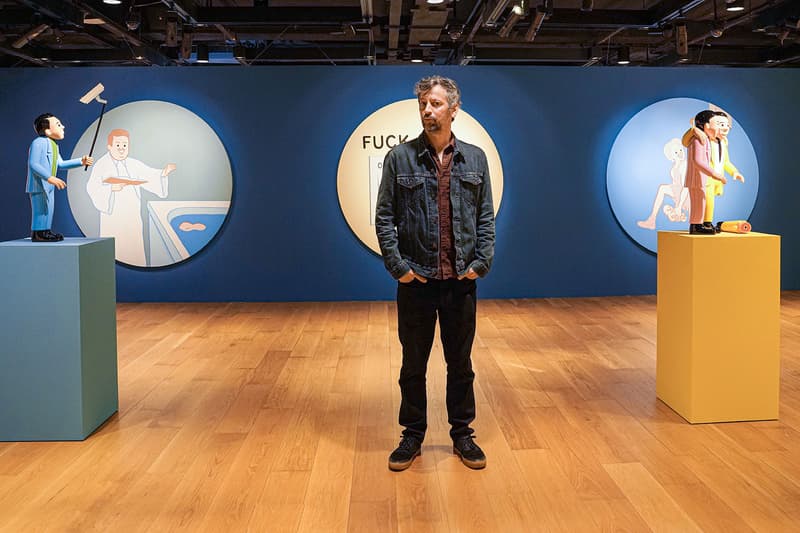 15 of 15
Joan Cornellà Will Philosophically Rip Your World a New One
An interview with the dark humored artist at his solo exhibition "My Life Is Pointless."
---
The last time we had a proper catch up with Joan Cornellà was a lifetime ago in 2019 at his New York exhibition where he "hope[d] the American audience doesn't get offended." Often is the case with the dark humored satire that is Cornellà's art. Today, the artist opens "Contemporary Showcase: My Life Is Pointless," his biggest show to date in Hong Kong.
Though somewhat controversial due especially to the dog-eat-dog culture in today's dogmatic world, it is undeniable the fanbase he has built all over the world who appreciate the candour in his caustic outlook on life, telling it as he sees it. From SELFIE GUN to K-LOVE, the recent accessibility and materialization of Cornellà's world brought about by his partnership with AllRightsReserved has shone a light for the brusque minded, like a moth to a flame, except this flame has likely burned out your eyes but you smile nonetheless.
Stepping into Sotheby's Hong Kong Gallery, HYPEBEAST discovers with Joan Cornellà his new original 1 of 1 works, what 2020 means for him, and about being the modern day philosopher we reckon he is.
HYPEBEAST: How's Hong Kong treating you?
Joan Cornellà: I've lived here for different periods of time so it has treated me in different ways. I came here four years ago for the first time for my first exhibition in Hong Kong. Then a year later I lived here for almost one year and I've been back and forth ever since.
How's the feedback been for your vinyl figures in collaboration with AllRightsReserved?
Yeah I think it makes sense for what my work is. It's more democratic and there's this high/low art thing about it. It's something I should have done a long time ago and I'm not sure why I didn't. The reception has been really good. I think people have been expecting this for a long time and it seems they want more.
"Sometimes I think I have a strong idea of what something is and I attack it in a way to questions myself."
Are any of the characters in your art actually you?
No, I try not to involve what's supposed to be my life in my work. Or if I do, I do it at some extent but not myself as a character. Some people do think it's always me, but it's okay.
Do you consider yourself as a cynical person?
No because I think there's a really bad idea of what cynical is. It started as a philosophical thing for the Greeks that was related to Socratic philosophers and it used to be something really good. I like this idea and I'm really interested in cynicism, same as nihilism where you don't believe in anything. So in some ways my work is like that. I'm talking about what I see around me; it's not that I think that's the right way to do things. There's a big difference. Maybe I like cynical humor, but it's more complex of an idea.
My work is satire, it's black humor which is humor at the end. The main point is having a laugh about everything. Things that I believe, I like to question by having a laugh. Sometimes I think I have a strong idea of what something is and I attack it in a way to questions myself.
"Many artists don't really need much social interaction so we're prepared for this."
How's 2020 been for you?
When the pandemic started I was in New York, working a lot because I couldn't do anything else. For people like me who can do their job at home or in a studio, they can have a lockdown just obsessing with what they're doing and not seeing any other reality. And I always work like that anyway, so I tend to work a lot for a short period then I have another period of not doing anything at all. Many artists don't really need much social interaction so we're prepared for this.
With your satire world in mind, do you believe in parallel universes?
Well I believe in questioning everything and that includes in believing in other sorts of realities so that could work for me.
Anything we should know for your show in Hong Kong?
I've recently tried to include more text in my work, so maybe that's the biggest change. But I prefer people to see my works in person and decide for themselves.
"Contemporary Showcase: My Life Is Pointless" by Joan Cornellà will run from December 15, 2020 to January 29, 2021 (closed from December 24, 2020 to January 3, 2021, as well as Sundays and Public Holidays) at the Sotheby's Hong Kong Gallery. Entrance will be given by appointment only, and interested folks can RSVP online via Sotheby's official website.
Sotheby's Hong Kong Gallery
5/F, One Pacific Place
Admiralty
Hong Kong