Helicopter Crew Discovers Mysterious Monolith In Utah Desert
Many believe it to either be an art project or the works of Kubrick fans.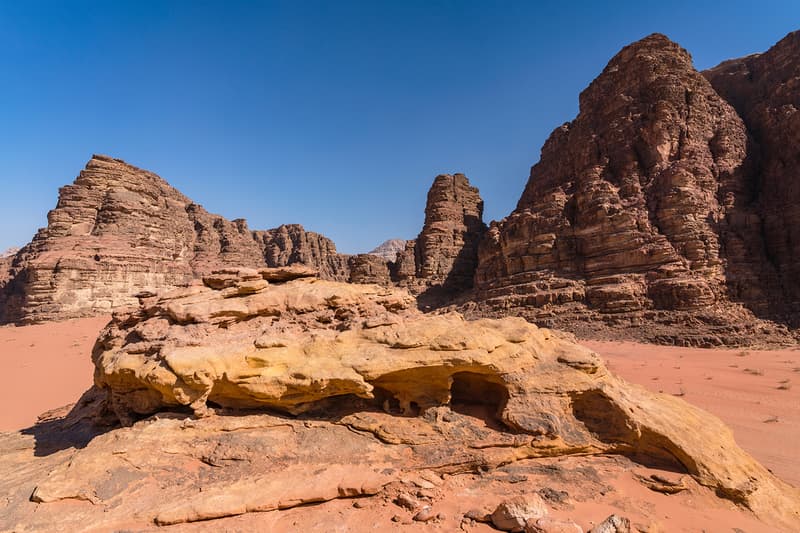 Government officials have discovered a mysterious metal monolith standing erect in the middle of Utah desert.
The officials spotted the object as they were carrying out their routine count of bighorn sheep during a helicopter flyover. Stretching at approximately 10 feet, the silver-toned structure was planted in the ground between red rock, popping out against its surrounding orange-hued backdrop. The chopper's pilot, Bret Hutchings, noted in an interview with local news station KSLTV, "that's been about the strangest thing that I've come across out there in all my years of flying." Hutchings explained further that it was a biologist in the crew who spotted the monolith from above: "He was like, 'Whoa, whoa, whoa, turn around, turn around!' And I was like, 'What?' And he's like, 'There's this thing back there — we've got to go look at it!'" Hutchings believes that the object could either be an art project or a tribute to the film 2001: A Space Odyssey. Authorities are still determining whether further investigation is needed.
In case you missed it, a giant statue of Marilyn Monroe in California has sparked controversy with locals.
The @UtahDPS helicopter was assisting the @UtahDWR in counting bighorn sheep in remote southern Utah Wednesday when the crew encountered something entirely 'out of this world'…@KSL5TV #KSLTV #Utah

Photojournalist: @Photog_Steve5 pic.twitter.com/f8P0fayDIS

— Andrew Adams (@AndrewAdamsKSL) November 21, 2020
*ape violence intensifies* https://t.co/tWA80mGBbm pic.twitter.com/LJGnKKuQgW

— Will "Film Noir Name" Perkins (@WilliamHPerkins) November 23, 2020