You Can Now Order The Child's Favorite Macarons from Williams Sonoma
Tastes like "galactic."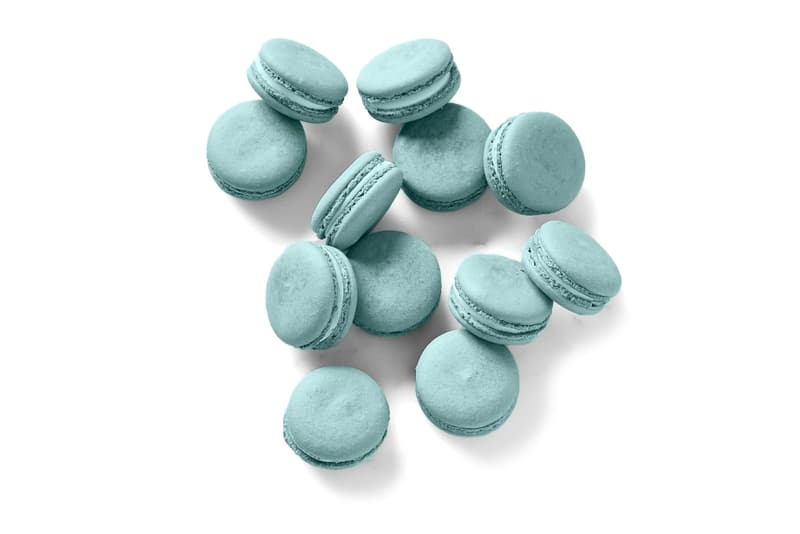 In last week's episode of The Mandalorian, there was a whimsical scene where the Child was seen using the Force to pull in some sweets that appeared to be cyan-colored macarons. Well, those miniature macarons are an actual thing, and you can buy them now from Williams Sonoma.
The official collaboration between the show and the kitchen-ware-focused retail company has these macarons Pantone matched and ready to be shipped. Named the "Nevarro Nummies," the French-style almond macarons feature an original "galactic" flavor that's accentuated with creamy vanilla filling. Weighing 9 oz in total, a single order consists of 12 macarons priced at $50 USD per pack — or roughly $4 USD per macaron.
Those looking to find out exactly what "galactic" tastes like can head over to Williams Sonoma to order a pack now.
For more food news, Krispy Kreme readies for X-Mas with a trio of holiday donuts.