UNO Clarifies Whether or Not You Have to Say "UNO Out" on Your Last Card
This settles the debate once and for all.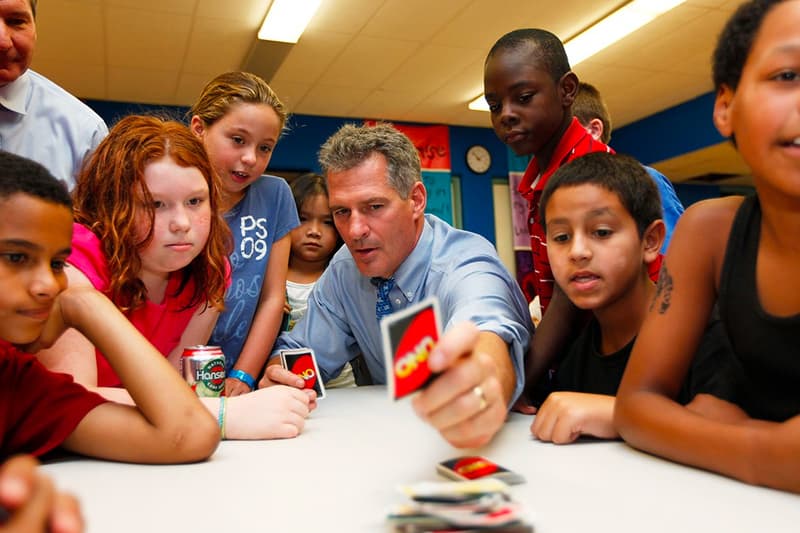 UNO has finally settled the long, agonizing debate on whether or not a person has to say the words "UNO Out" when playing his/her last card.
The answer is no. You are not required to say the dreadful words on your last card. UNO clarified this on its official Twitter account in response to NBA star Donovan Mitchell's Twitter poll, which asked followers the question, "Do you have to say 'uno out' when you play your last card in @realUNOgame ??? Heated debate rn wit the fam." While the poll showed that roughly 62 percent tapped "yes," UNO resolved the ambiguity with this cheeky reply: "While calling 'UNO Out' when you play your last card is a popular House Rule, it's not required. UNO has spoken." But in the overwhelming storm of tweets that followed, it appears that many fans of UNO are still in favor of the unofficial rule, some even suggesting that saying a simple "UNO" instead suffices.
In case you missed it, UNO will be getting its very own game show.
Do you have to say uno out when you play your last card in @realUNOgame ??? Heated debate rn wit the fam ??

— Donovan Mitchell (@spidadmitchell) November 24, 2020
If you play with me I'm still making you draw if you don't say Uno out ??‍♀️? https://t.co/yzGJrvoGC0

— G✨ (@_gg1719) November 25, 2020
Who's right, Donovan or UNO? ? pic.twitter.com/CqX9e5ZZaz

— ESPN (@espn) November 25, 2020
UNO OUT prevails. There's rules and there's culture.

Culture prevails.

— The Raisin Man ?? (@RealDealRaisi_K) November 25, 2020
I say "uno out" but out of habit. I've never seen anyone lose because they didn't say it though. Gotta call "uno" for sure https://t.co/wsmArcOOMz

— 9od. (@TevShakir) November 25, 2020
Never heard "UNO Out."

But, yes, calling "UNO" is a must in this house. Very much required. Draw a card. https://t.co/H020c3fXFV

— Chuck (@leftiblind) November 25, 2020