Level up Your iPhone 12 With LED 'Neon Genesis Evangelion' Cases
Featuring Evangelion Unit-01 and NERV designs.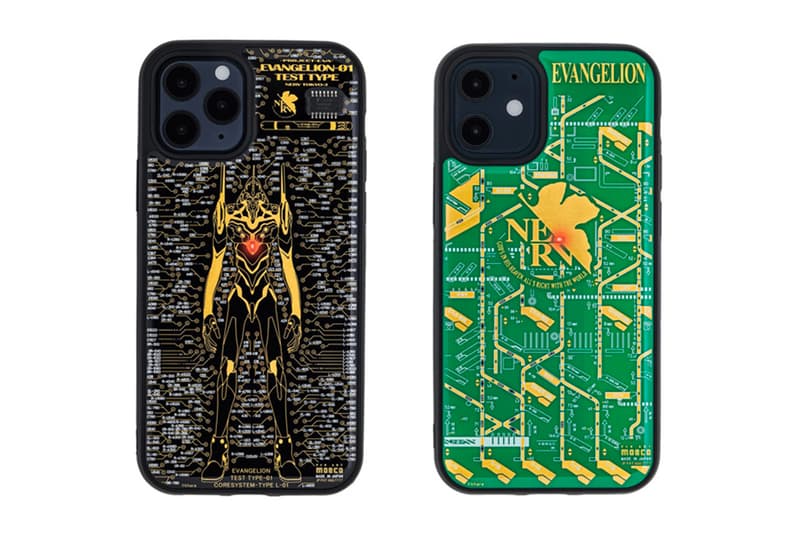 A set of new Neon Genesis Evangelion iPhone 12 cases have been unveiled, coinciding with the upcoming film Evangelion: 3.0+1.0 Thrice Upon a Time.
Featured are two case designs, an Evangelion Unit-01 and a NERV-themed version, both of which come with a bright red LED light that shines without any batteries. This is powered by a subtle transmission on the inside of the case that catches radio waves emitted by the iPhone — the LED will get increasing brighter when the iPhone is using a significant amount of data, like when using Google Maps. Both the Evangelion Unit-01 and the NERV cases are set against intricate wire patterns depicting a complex circuit board to capture the futuristic look and feel of the cult sci-fi anime.
The cases are available for the iPhone 12, 12 Pro, iPhone 12 Pro Max and iPhone 12 Mini, in colors of green, black and white, on the official EVANGELION webstore, ranging from ¥16,500 – ¥17,600 JPY (approximately $158 – $168 USD).
In other news, Evangelion fans are beginning to worry that the upcoming Evangelion: 3.0+1.0 Thrice Upon a Time finale will be six hours long.