SIMPLE Mobile's Truly Unlimited Plan Helps You Stay Connected During the Holidays
Celebrate your Friendsgiving virtually, the right way, with SIMPLE Mobile.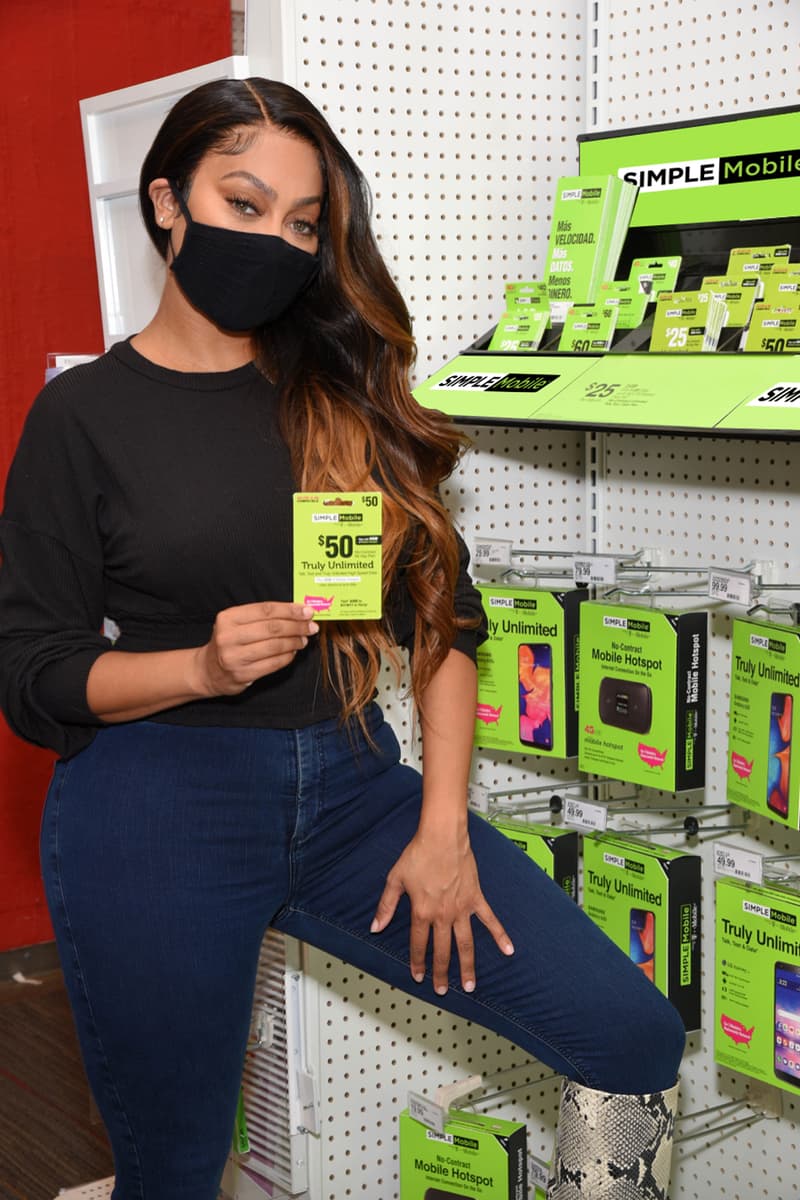 With all the holiday gatherings taking place virtually this year, a smartphone is a necessary must-have to help you prepare for your virtual gatherings. From looking up recipes or ordering food to making plans to sharing your holiday favorites on social – and most important of all, seeing your friends and family's faces via video, SIMPLE Mobile will help you stay connected while hosting your virtual Friendsgiving festivities without worrying about contracts, mystery fees or overage charges. And the best part is that you can find SIMPLE Mobile's Truly Unlimited* plan with unlimited talk, text and data plus 5GB hotspot for $50/mo., and amazing deals on the latest, must-have smartphones right in the wireless aisle of any Target store.
With this unlimited plan, SIMPLE Mobile is making sure the holidays aren't cancelled this year because you can celebrate virtually. From gatherings with friends and family get-togethers to office holiday parties, traditions of years past are still possible, even if they look slightly different. The brand is helping you stay connected to those who matter most without compromising your holiday budget.
Also, this year, SIMPLE Mobile and La La Anthony have partnered to give one of her followers the chance to win a virtual Friendsgiving with La La herself. "We're doing a giveaway on my Instagram for one lucky follower where I crash their Friendsgiving," said Anthony. "I'm excited to see the creative ways you're still staying connected with your family and your friends during this time."
In addition to Friendsgiving with a celebrity guest, the winner will also receive a SIMPLE Mobile Truly Unlimited* Plan with unlimited talk, text and data plus 5GB hotspot for $50/mo., and a Samsung Galaxy A10e and a $250 gift card to get your Friendsgiving needs!! Check out La La's latest Instagram post, comment #SIMPLEFriendsgiving and tag a friend to enter.
Head to your nearest Target location, Target's website or to the brand's website to get your own SIMPLE Mobile plan for the holidays and beyond.
**Video streams at up to 480p. If congested, customers may notice reduced speeds vs T-Mobile customers that may be further reduced for a small number of customers who use >40GB. One month = 30 days.