McDonald's Is Bringing Back the McRib This December
To be available at all of its 14,000 restaurants stateside.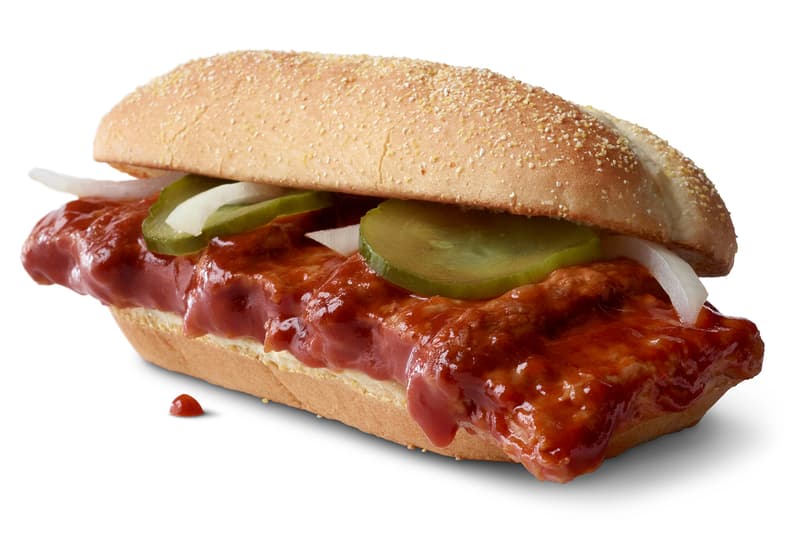 Fans, rejoice. McDonald's is finally bringing back the McRib this December 2. The fast food chain will be making the popular sandwich available at all of its 14,400 restaurants stateside for the first time in nearly a decade. In previous years, the McRib was only available at select locations, making the fan-favorite menu item very limited.
Billed as "saucy, tangy, tender and shamelessly delicious," the McRib first launched on McDonald's menu nearly 40 years ago. The sandwich is a boneless pork patty, shaped like a rack of ribs and covered in barbecue sauce. The price varies by location.
"The McRib has been a beloved menu item at McDonald's since its inception nearly 40 years ago," said Vice President of Menu Innovation, Linda VanGosen, in a statement. "There's nothing quite like the taste of the McRib. To our customers, it's become more than a delicious, saucy moment… it's a season, and it's taking the internet by storm. That's why this year, we're proud to serve the McRib nationwide for everyone to enjoy."
Head to McDonald's website to read the full press statement on the McRib.
In related stories, Shake Shack unveiled its limited edition black truffle holiday menu items.