Rev up LEGO Technic's New Ferrari 488 GTE "AF Corse #51" Model
A 1,677-piece-tribute to the racetrack icon.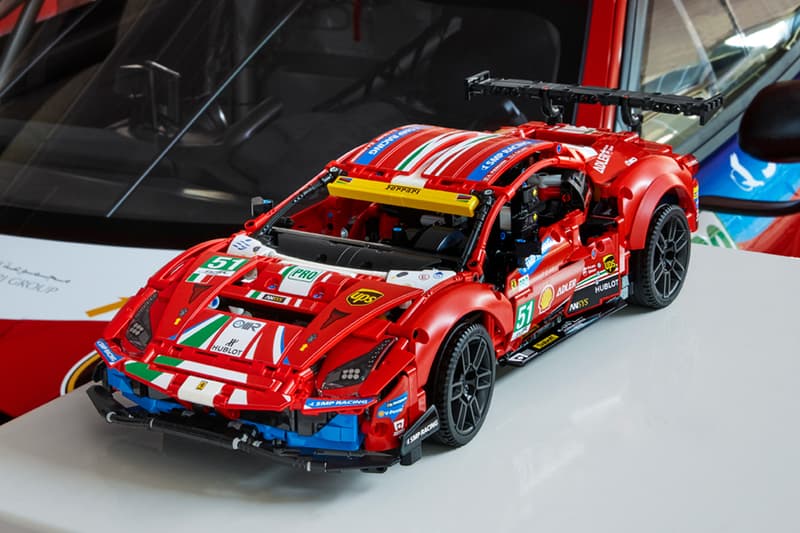 1 of 6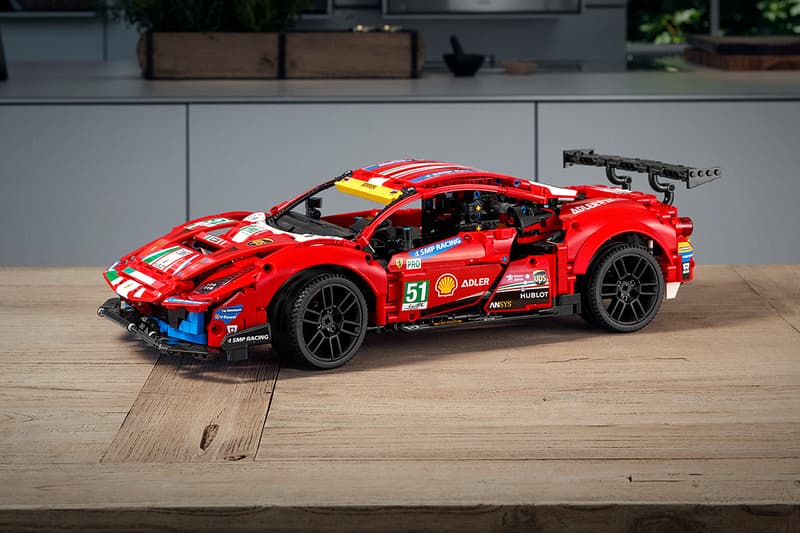 2 of 6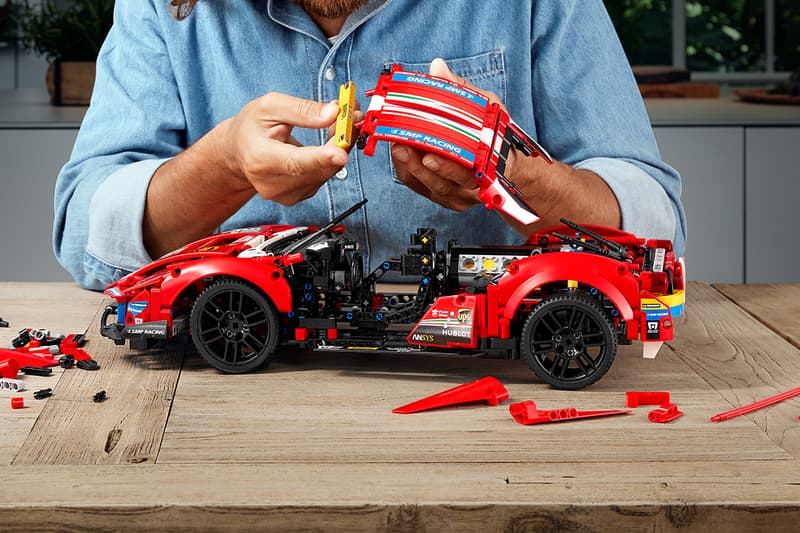 3 of 6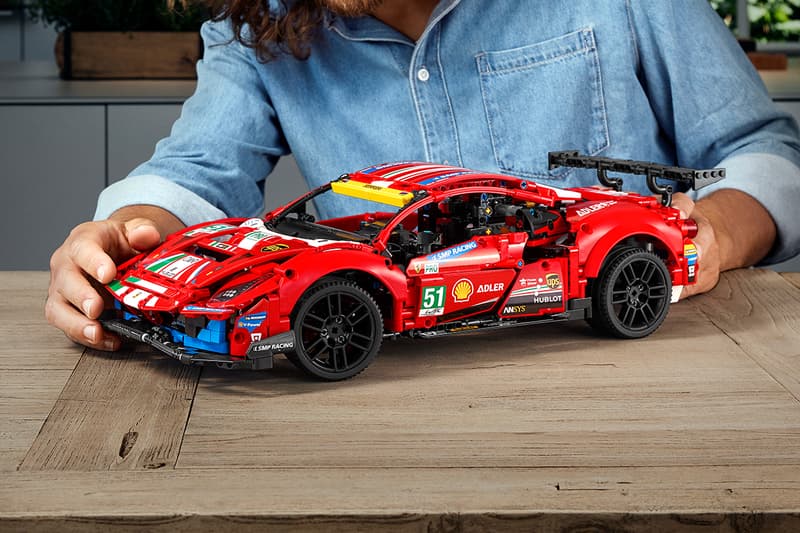 4 of 6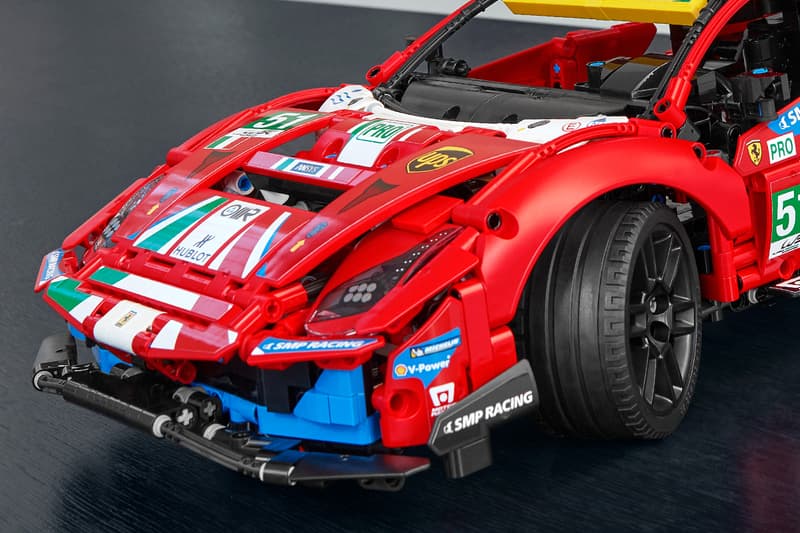 5 of 6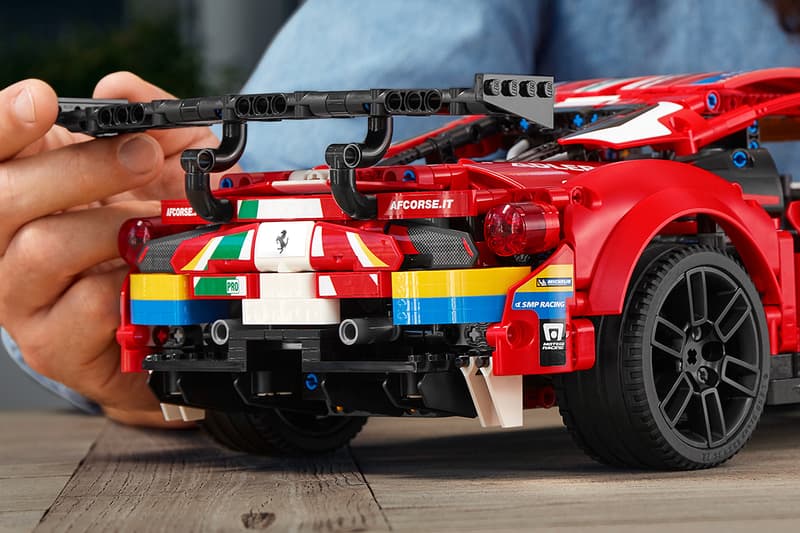 6 of 6
LEGO Technic has imagined a bright red model of the Ferrari 488 GTE AF Corse #51. This follows LEGO's collaborative take on the McLaren Senna GTR seen just five days ago.
Mirroring the look of the real-life Ferrari 488 GTE AF Corse #51, this LEGO model is packed with a bevy of details that captures the spirit of the racetrack icon. It comes with front and rear suspension, aerodynamic curves, a steering wheel decorated with Ferrari's Prancing Horse logo and even a V8 engine with moving pistons. The model is emblazoned with a variety of sponsor stickers and the original race number "51." The model features 1,677 pieces and is 19 inches long. Designer at LEGO Technic, Lars Krogh Jensen, noted that creating the model was "an absolute childhood dream come true [...] The build is a great challenge for any fan who appreciates excellent design and is interested in learning more about the engineering and technology that goes into crafting such an impressive car."
LEGO Technic's Ferrari 488 GTE "AF Corse #51" will be available on January 1 on LEGO's website for $170 USD.
In case you missed it, here's a look at LEGO Technic's take on the Porsche Design 911 RSR.