Can Black Friday Trade Consumerism for Sustainability?
How Brain Dead, Shopify, Dover Street Market and more are responding to the super-spending holiday with green initiatives and charitable contributions.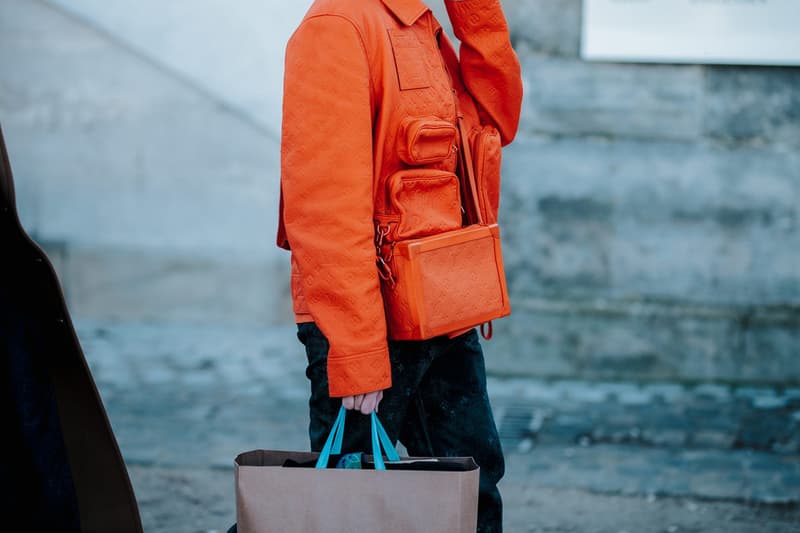 Black Friday has long been due for an overall. What started as the de facto beginning of the holiday shopping season has become a global mass-shopping phenomenon; your inbox is likely bloated as we speak with emails promising "the best deals of the year." The crazed discount holiday is overwhelming to say the least, but some feel it's crossed a line.
In recent years, retail employees, labor unions and activists have pointed to Black Friday as a symptom of larger issues, linking the super-spending to mindless consumerism, environmental damage and labor exploitation.
Some companies, like Patagonia and REI, have pushed back against the holiday for several years now, and in light of growing concerns, more brands have joined the ranks — encouraging customers to shop smaller, greener and, ultimately, less. HYPEBEAST rounded up eight initiatives you should know about this holiday.
Brain Dead
Brain Dead will release a limited run of T-shirts available starting Black Friday, November 27, designed by Actress and Brain Dead, with art by Antares Embroidery. Proceeds from each purchase will go to the U.K. charity Black Minds Matter. Customers will also receive a link to a mixtape of new music by Actress, titled "Unseen__Werk No1."
Dover Street Market
Fresh off of initiatives to encourage voter turnout and fight food insecurity, the retailer has announced the Dover Street Market Fluro Rebellion. The two-part series of drops will include a variety of limited edition garments and accessories from DSM's collaborators as a counter-action to Black Friday. The first drop will take place on Black Friday itself, November 27, and feature goods from Denim Tears, Stüssy, ERL, MM6 by Maison Margiela and more. The second drop on December 11 will include Online Ceramics, Solange and Kaws x DSM.
Shopify
The e-commerce platform has announced plans to offset carbon emissions for all orders placed from Black Friday to Cyber Monday (BFCM). Shopify estimates that each package shipped emits one kilogram of carbon into the atmosphere, which adds up when when you consider that 25.5 million people purchased from a Shopify merchant during BFCM last year.
As a favorite point-of-sale system for small businesses — many of which may rely on Black Friday sales — Shopify is attempting to strike a balance between supporting its vendors and environmental responsibility. "We know there's a link between commerce and sustainability, and we're focused on turning it into a positive one," the company's statement reads.
The Ordinary
Reprising last year's successful campaign, the skincare brand is once again offering 23 percent off all of its products for the month of November — which the company has branded "KNOWvember." Deciem, The Ordinary's parent company, has also launched a daily series of educational videos to empower shoppers to purchase slowly and thoughtfully. The company's stores and website will be closed on Black Friday itself to mark "a moment of nothingness" and discourage hyper-consumerism.
Facebook
#BuyBlackFriday aims to shine a spotlight on Black-owned businesses and provide resources for . The campaign, spearheaded by Facebook marketing manager Rachael Hawk, launched on October 30 and will run through Black Friday on November 27. "If we introduce these amazing small, Black-owned businesses to people on the biggest shopping day of the year, then maybe they'll be inspired to buy Black year-round," Hawk told Bustle. "When you support a Black-owned business, you empower an entire community."
Patagonia
Patagonia was one of the first brands to take a stand on Black Friday back in 2011, when the company ran its full-page "Don't Buy This Jacket" ad in The New York Times. This year, Patagonia is launching its "Buy Less, Demand More" campaign aimed at further integrating its Worn Wear program into the shopping experience
Freitag
On Black Friday, Swiss retailer Freitag will shut its web store and redirect customers to a Tinder-style bag exchange called S.W.A.P. (Shopping Without Any Payment). The initiative allows customers to swipe through used Frietag bags — left to pass and right to save to favorites — and trade their own bag in exchange. Customers can register their Freitag bag through their account and then activate the program.
All Birds
Instead of lowering prices on Black Friday, All Birds will raise them. The cost of all products will increase by $1 USD and be matched by the company; All Birds will donate these additional proceeds to Fridays For Future, the youth-led climate movement started by Greta Thunberg.
"This year, we wanted to do something a little different for Black Friday that would draw attention to the true cost of the things we buy," an All Birds spokesperson told HYPEBEAST. "We hope this initiative will shine a light on the environmental toll of rampant discounting, while also supporting an important climate organization, Fridays for Future."