Salvatore Ferragamo's Handy Gift Guide for the Holiday Season
Expert craftsmanship is at the top of the list.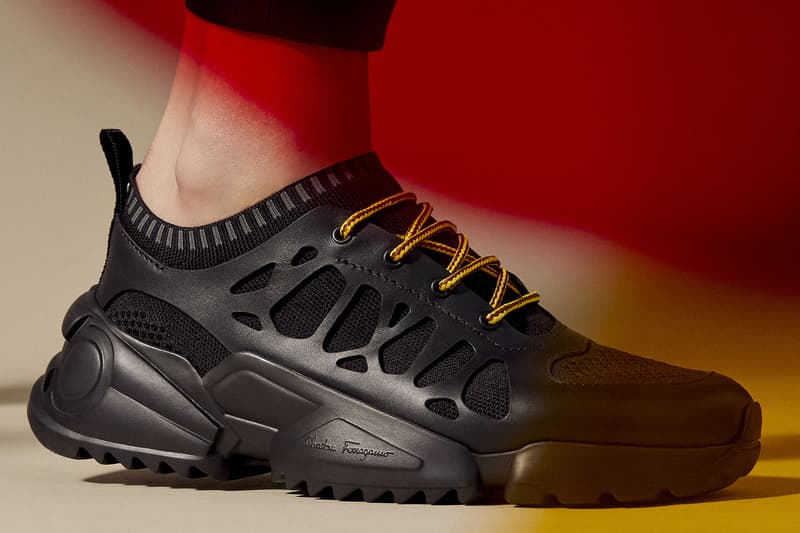 Italian luxury brand Salvatore Ferragamo has curated and put together a list of gifting ideas for the upcoming festive period. Taken from the label's Autumn/Winter 2020 collection, the guide is comprised of the season's shoes, accessories and ready-to-wear. Read on to find out what's on Ferragamo's wishlist.
Viva Bow Bag Small
Price: $1,250 USD
Coming in seven different color variations, the Viva Bow Bag Small is the brand's newest Viva bag, merging modern style with artisanal expertise. A unique shape, the bag is slightly padded and soft to the touch, with stitched edges visible around the outside. The front flap is decorated with a Vara bow in a tonal finish and the body of the bag is attached to an adjustable shoulder strap for comfort and versatility.
Reversible and Adjustable Gancini Belt
Price: $495 USD
An iconic and understated look, this Reversible and Adjustable Gancini Belt – available for both men and women - has been crafted from two-tone calfskin as well as a signature palladio and black enamel finish Gancini buckle. Artfully playing with shapes and textures, the belt's reversible design ensures countless styling options while its adjustable length makes it easy to customize a desired fit.
Gancini Baseball Cap
Price: $270 USD
Ferragamo's Gancini Baseball Cap comes in 100% cotton and is decorated with an all-over Gancini pattern. Other features include an adjustable width, a grosgrain strap in the interior and a small leather patch with a logo on the side.
Gancini Sneaker
Price: $795 USD
The contemporary design of this Ferragamo sneaker brings together high tech and street couture into one. The upper is made up of a technical knit fabric with overlapping inserts in laser worked calfskin. Bright laces inspired by hiking give this iteration a colorful touch while an ultra-light rubber sole is embossed with a double Gancini under the heel. The tread also features a functional grooving with a large Gancini in the center.
Check out the selection above and shop the entire range of timeless Ferragamo designs by clicking here.