Dana White Officially Retires Anderson Silva From Fighting in the UFC
"…no 46 years old should be fighting. Period."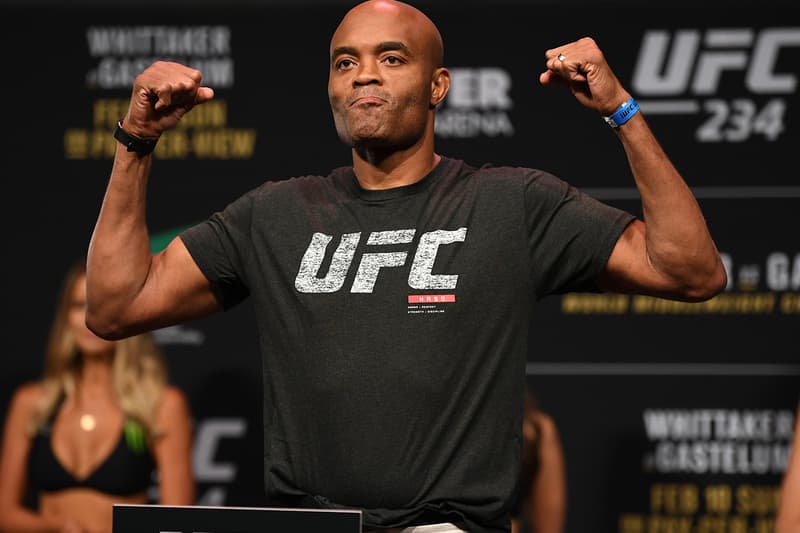 Last weekend's UFC Fight Night: Hall vs. Silva has just been called by Dana White as Anderson Silva's last fight for the UFC. The legendary MMA fighter has had a long celebrated career (34-11-0) in the sport, with many accolades that have yet to be challenged by other fighters — records such as longest title reign in UFC history (2457 days) and longest win streak in UFC history (16). In his prime, Silva was one of the best on his feet when it came to striking and dodging attacks. His elusive movements in stance-switching and counterstriking, combined with his wiry frame are what gave him the nickname "The Spider."
While it's a given that the UFC Middleweight icon will be inducted into the UFC Hall of Fame sometime in the future, many are pondering what his next moves will be with one fight left on his UFC contract. One thing is for sure, he won't be fighting in the UFC again. Announced after his loss to Uriah Hall via TKO, Dana White took to the press conference to express how the decision in allowing the 45-year-old Silva to fight weighed heavily on his conscience. White continued with: "Look at Anderson, he couldn't even stand-up to do his interview. He had to sit down to do his interview, and I made a big mistake. I shouldn't have let him fight this fight tonight. Out of respect to him, he's a legend of the sport and he's a legend of this company I did something that I disagreed with. I knew I was right and tonight proved I was right and Anderson Silva should never fight again."
Silva started his UFC career in 2006, and through his quick ascension to Middleweight Champion and numerous title defenses, has secured his name in the "best of all-time" conversation. Even though it is certain that The Spider will not be fighting in the UFC anymore, his legendary status is sure to follow him into his next chapter of life.
Sad to see tonight, but I say keep going! Real fighters never lose that fire so why try to force it out? Simply put time into finding the correct competition and continue on. The right competition is out there, for all levels and ages. Find it and do what you love to do! Forever! https://t.co/qFvPtCQuVE

— Conor McGregor (@TheNotoriousMMA) November 1, 2020
In other sports news, Khabib Nurmagomedov overtakes Jon Jones on UFC pound-for-pound fighter list.