Burna Boy, Davido, WizKid, Fireboy DML & More Join Nigerian #EndSARS Anti-Police Brutality Protests
Meanwhile Diddy, Drake and Trey Songz backed Burna Boy's new Project Protect initiative.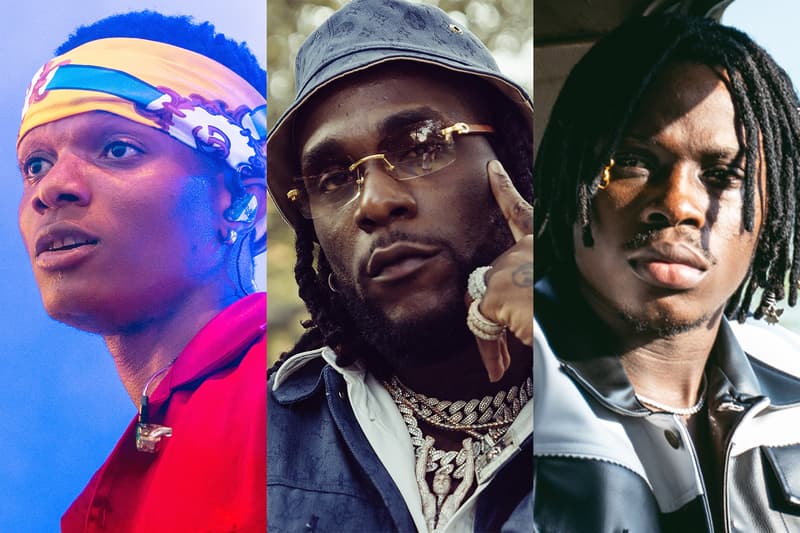 On October 11, 2020, Nigerian President Muhammadu Buhari announced that the country's Special Anti-Robbery Squad (SARS) was officially disbanded. The move came after weeks of widespread protests demanding the police unit, first formed in 1992, be absolved for its consistent use of force leading to unjust brutality against Nigerian civilians, even resulting in a number of extrajudicial police killings. Prominent musicians and public figures have spoken out in support of the #EndSARS movement that has been trending on Twitter, with the likes of Burna Boy, Davido, WizKid and Fireboy DML lending their respective voices to amplify the calls for social justice.
Even after President Buhari's announcement of SARS disbanding, Nigeria continues to protest in hopes that the Special Anti-Robbery Squad's abuses be further investigated with charges brought against members' crimes. According to Amnesty International, over "82 cases of torture, ill treatment and extra-judicial execution by SARS have occurred between January 2017 and May 2020." SARS was re-organized back in 2017 after citizens continued to call for its cancellation.
Burna Boy released the following statement via his social media accounts: "I have ALWAYS been here Fighting for my people anyway and anywhere that can possibly bring genuine progress and not for any Political gain, accolades or public validation. I have tweeted, spoken, sang for years, I'm Glad everybody now sees the need to do more. So let's do that, each of us, in his or her own way." He continued in an open letter, "My greatest concern in all of this is that SARS will end now as it allegedly has several times in the past and morph into a different entity down the line with a different form or a different name. In my opinion, abolishing the unit is a definite first step but we cannot afford to stop there." Burna Boy also announced the formation of his Project Protect initiative "set up to provide financial, medical and legal resources during and after #ENDSARS protests." He's already recruited prominent names in the music world like Diddy, Drake and Trey Songz. The GRAMMY nominee also has been placing #EndSARS billboards all over Nigeria.
Meanwhile, WizKid joined a protest in London on Saturday, October 10, 2020. "Nigerian youth, don't let anyone tell you you don't have a voice," he proclaimed. The musician also passionately called for the beginning of a "new Nigeria." He even pushed back his upcoming album release to focus full-time on the movement. British-Nigerian actor John Boyega, who is also a vocal supporter of the Black Lives Matter movement, took to Twitter to echo that sentiment. "The youth in Nigeria deserve good leadership and guidance. The situation is tied to many other issues. Please lend your attention to this pressing problem!" Boyega tweeted.
"We do not want a change of Name… We do not Trust an organisation that Fires Teargas & Water Guns at Peaceful Protesters!! We want a total Institutional reform Not Just for The police but extended to Governance!!" Mr Eazy posted via his Instagram. Rising artist Tems spoke up by saying, "Don't lose guard!! Do not lose Focus. This is NOT the time to be DISTRACTED. The time is upon us, WAKE UP!! They will pull out all the weapons. STAND YOUR GROUND."
In a hectic year full of civil unrest and mass protests demanding social justice initiatives around the globe, musicians have played a key role in amplifying important messages and lending their support for those seeking equality and freedom from oppression. Read more of Nigerian artists' statements below and stay tuned for more updates on the #EndSARS movement.
#ENDSARS #ENDYOUTHPROFILING #ENDPOLICEBRUTALITY ?? ….. ? pic.twitter.com/z8a78dPgtD

— Burna Boy (@burnaboy) October 10, 2020
The youth in Nigeria deserve good leadership and guidance. This situation is tied to many other issues. Please lend your attention to this pressing problem! #EndSARSImmediately #EndSarsProtests #EndSARS #EndSARSProtest

— John Boyega (@JohnBoyega) October 9, 2020
This gets me so emotional. Wizkid pushing hard for Nigerian ?❤️?? pic.twitter.com/xbyHSXuXY8

— OLAMIDE ??? (@Olamideofficial) October 13, 2020
Our President has spoken! Machala number 1 forever. Olenuuuuu @wizkidayo ??????????? pic.twitter.com/6D6yvt3CAI

— AFC (@TayoAFC) October 11, 2020
After doing a little research I would like to speak out against what's going on in Nigeria right now. Their pleas to #EndSarsNow IS VERY REAL. I have so much love for my Nigerian fans and it's so hurtful to hear whats happening.

— Trey Songz (@TreySongz) October 10, 2020
Don't lose guard!! Do not lose Focus. This is NOT the time to be DISTRACTED.
The time is upon us, WAKE UP!!!!
This is not the time to divert attention! They will pull out all the weapons. STAND YOUR GROUND. The Time is NOW!!! #SWATMUSTEND #EndSWAT

— TEMS (@temsbaby) October 14, 2020
lawyers denied access to their clients, parents denied access to their own children; in a country led by a democratically elected government. this country. ?#SarsMustGoNow #FreeOjahb https://t.co/PRgMXWi7VG

— Fireboy DML (@fireboydml) October 12, 2020