Kim Kardashian West Opens up About Kanye's Battle With COVID-19
"Kanye had it way at the beginning, when nobody really knew what was going on."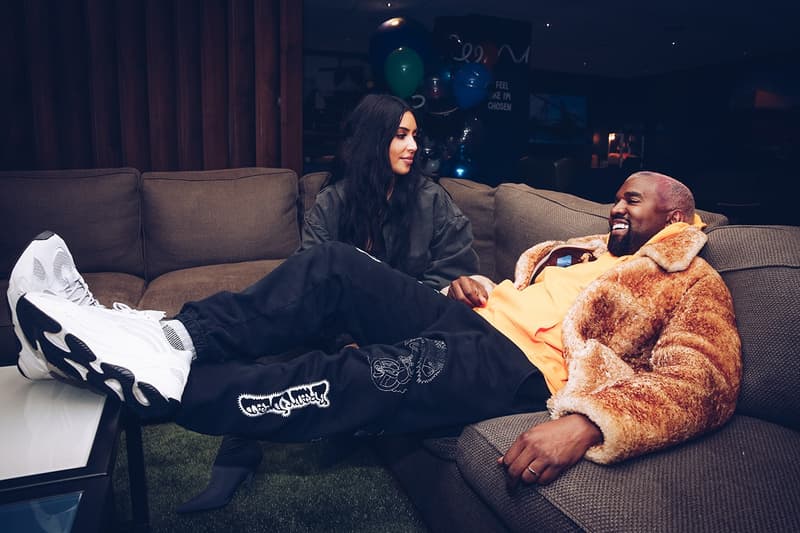 Back in July, Kanye West opened up about his battle with COVID-19 in a Forbes interview, and now Kim Kardashian West has sat down with GRAZIA to tell all about her and her husband's coronavirus experience.
In the interview, KKW says, "Kanye had it way at the beginning, when nobody really knew what was going on," adding, "It was so scary and unknown." While also looking after her four children, North, 7, Saint, 4, Chicago, 2 and Psalm, 1, Kardashian West was also looking after Kanye as he was bed-bound.
"I had to go and change his sheets and help him get out of bed when he wasn't feeling good. It was a challenge because it was so unknown. Changing his sheets with gloves and a face shield was really a scary time," said the reality TV star and mogul.
Kanye West was battling coronavirus with just his wife and videos on the Internet there to help him. In his interview with Forbes, the multihyphenate said he was experiencing, "Chills, shaking in the bed, taking hot showers, looking at videos telling me what I'm supposed to do to get over it." He added, "I remember someone had told me Drake had the coronavirus and my response was Drake can't be sicker than me!"
KKW continued to say that, despite what has happened with Kanye, she is "the type of person that respects the process," adding that she "respects what's going on in the world." As a result, her interview goes into more detail about how her maternal instincts "kicked in" during the pandemic and the Black Lives Matter protests, and also touches on all of the other major announcements in her life as of late.
For more on Kim Kardashian West, check out these photos of her shot by Kanye West, alongside the images of Michèle Lamy shot by Rick Owens.