How to Vote With Tremaine Emory and Cam Hicks
The two have teamed up with Dover Street Market and When We All Vote to raise U.S. voter turnout.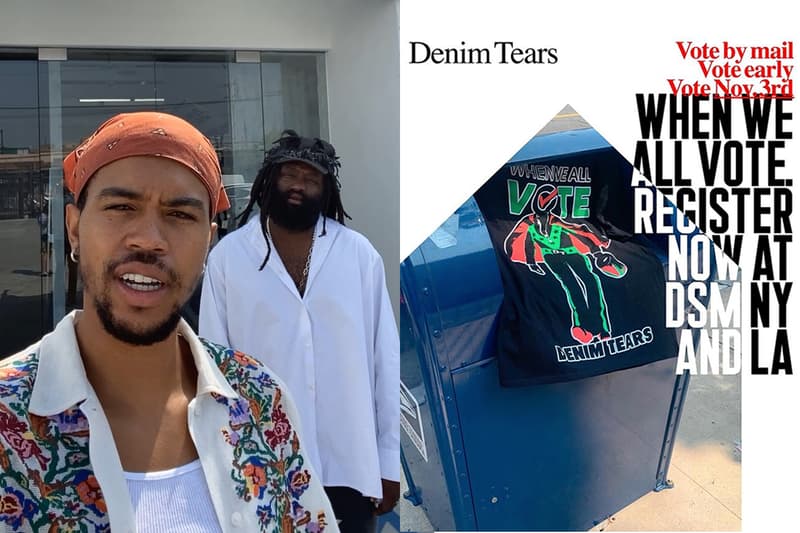 For the latest edition of HYPEBEAST How-To, Denim Tears' Tremaine Emory and photographer-stylist Cam Hicks walk through the process — and importance — of registering to vote.
Emory and Hicks visit DSM's L.A. outpost to walk through a new collaborative effort between Dover Street Market and When We All Vote (WWAV) — "We Can Change the World Together, When We All Vote with DSM New York and Los Angeles" — which unites 25 artists and brands in an effort to increase voter turnout in U.S. elections, particularly younger voters and voters of color.
The participants each created a garment around the theme of voting. Alongside contributions from Emory and Hicks, shirts and hoodies were also designed by Cactus Plant Flea Market, Hood By Air, IRAK, Marc Jacobs, Matt McCormick, Off-White™, Stüssy and Bravado in collaboration with Beastie Boys, Guns N' Roses and Selena Gomez. All proceeds from the resulting collection will be donated to WWAV to continue its important work on the 2020 Presidential Election and future elections.
In the video above, Emory and Hicks walk through the project and show the many means by which to register through the DSM x WWAV initiative — both in store and online. The pair also discuss the importance of using our collective voices to decide our government and affect change. "It's more than just the T-shirts; it's about the education," Emory says. "So, it's about registering to vote and educating and spreading the word."
Check out other episodes of HYPEBEAST How-To like how to make a one-of-a-kind collage, but most importantly, register to vote and continue to confirm your registration in the coming weeks.