How to Make Kimchi Fried Rice
Chef Sam Kang walks us through the process.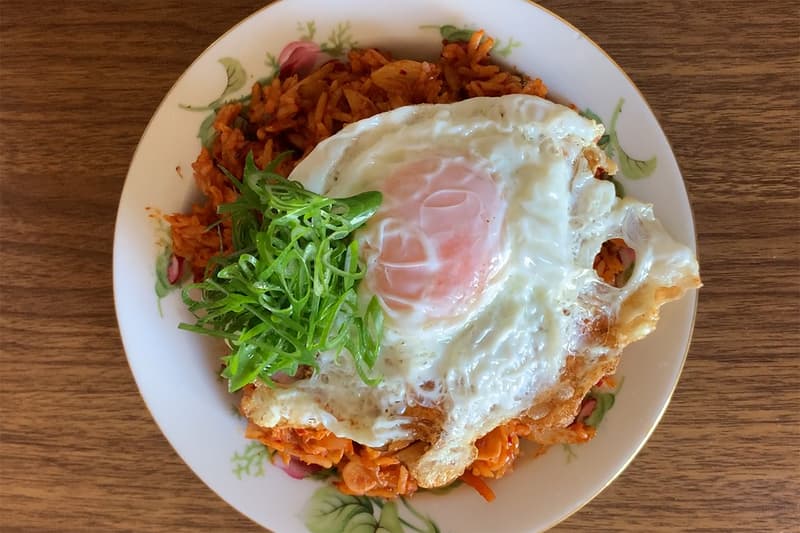 If you're looking for a relatively quick and easy meal that still packs serious flavor, HYPEBEAST How-To has an answer. For this edition of the series, Chef Sam Kang walks through how to make the perfect kimchi fried rice, complete with toppings like chopped scallions and a fried egg.
Kimchi is a staple side dish in Korean cuisine, made with salted, fermented vegetables. Though most commonly featuring napa cabbage, kimchi can be made with a wide variety of vegetables, including Korean radish. Delicious on its own, kimchi can also be used in a variety of recipes for slaws, soups and stews — and of course fried rice dishes.
Start by adding white rice, kimchi, oyster sauce, garlic, red onion, scallion, mushrooms, gochujang (Korean fermented chili paste), and egg to your shopping list. You'll also need to save a little kimchi juice for added flavor. With the rice cooked, the process is fairly straightforward. Chef Kang lightly sautés the vegetables before adding the gochujang, oyster sauce and a splash of kimchi juice, followed by the rice. Once the rice is plated, he fries the egg in oil, slides it onto the rice and sprinkles on some scallion to finish off the dish.
Round out your new cooking skills with other lessons from HYPEBEAST How-To on upping your grilling game with a Snow Peak Takibi bonfire and making chicken and napa cabbage dumplings with Nom Wah.