Honorroller Crafts Michael Jordan Wooden Sculpture
Alongside four stop motion videos as part of his 'Champion' editions.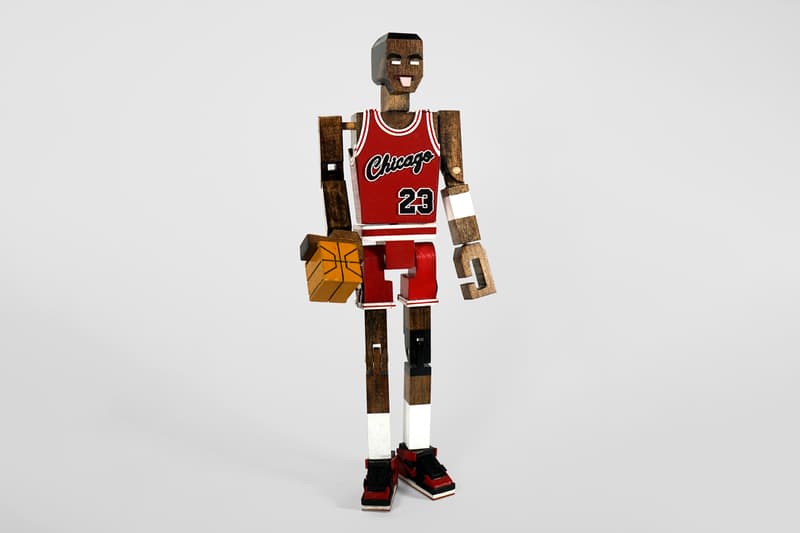 After launching first interactive exhibition at the SPRING/BREAK art show earlier this year, Christopher Chan aka Honorroller is back with a new Nifty Gateway collaboration. The partnership features a one of one wooden sculpture of Michael Jordan measuring 15 inches tall and a series of purchasable, stop motion videos spotlighting his handmade creations.
The wooden sculpture is crafted in Honorroller's signature geometric technique and features the iconic basketball player adorning the throwback, Chicago Bulls script jersey. The work has already sold at Nifty's online auction, fetching $4,075 USD. Accompanying the sculpture are four stop motion videos from the artist's Champion Editions series entitled S Guitar, D Beats, L Singer and Jordan — which features the physical sculpture. Each of these digital works are on sale for $300 USD in an edition of 15 each.
The stop motion videos are non-fungible tokens (NFT) which is a type of cryptographic token that represents a unique asset. "They function as verifiable proofs of authenticity and ownership within a blockchain network. NFTs are not interchangeable with each other and introduce scarcity to the digital world," said Nifty Gateway in a statement.
Check out the wooden Jordan sculpture above and head to Nifty Gateway's website to learn more.
Elsewhere in art, Futura launched his first New York City exhibition in over 30 years.