Google Launches Price Tracking and Comparison Tools for Online Shopping
To help you find the best deals.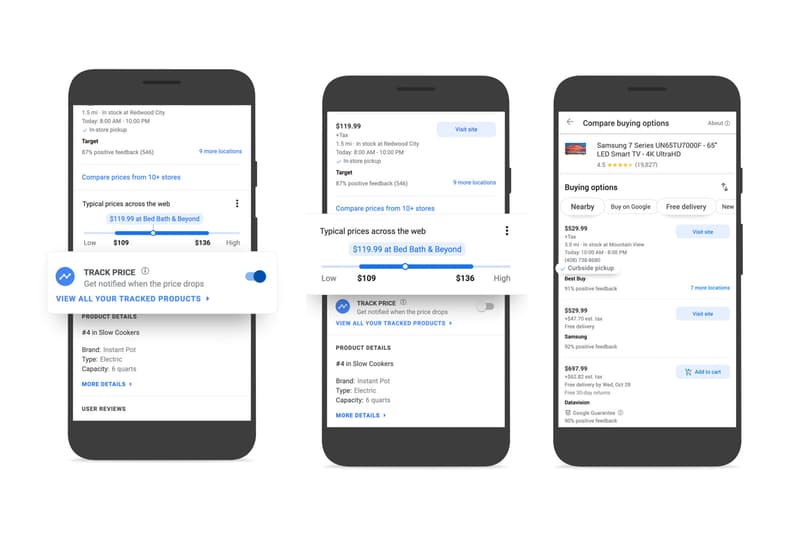 Google has just added a useful new feature to enrich the online shopping experience. The tech giant has introduced its Price Insights tool, which lets users see whether the price of a product they land on is higher or lower than average, helping them find the best deal out there.
The new feature is a strategic move against major competitors, like the app CamelCamelCamel, which shows users average prices for a product on Amazon. Price Insights allows users to select a product and sign up to be notified when there's a price drop, but it also scours through the web on the spot to see if there are better prices listed anywhere else. Pickup notifications have been added to the feature too. It shows which stores are letting customers pick up their products at counters or delivering to homes.
Google is gradually rolling out its Price Insights tool to select regions before it becomes available around the world.
Most recently, Google has been struck with a lawsuit from the U.S. Department of Justice over alleged anti-competitive practices.