The Moncler + Rick Owens Collection Is Conceptual, Architectural and Extreme
Truly avant-garde outerwear.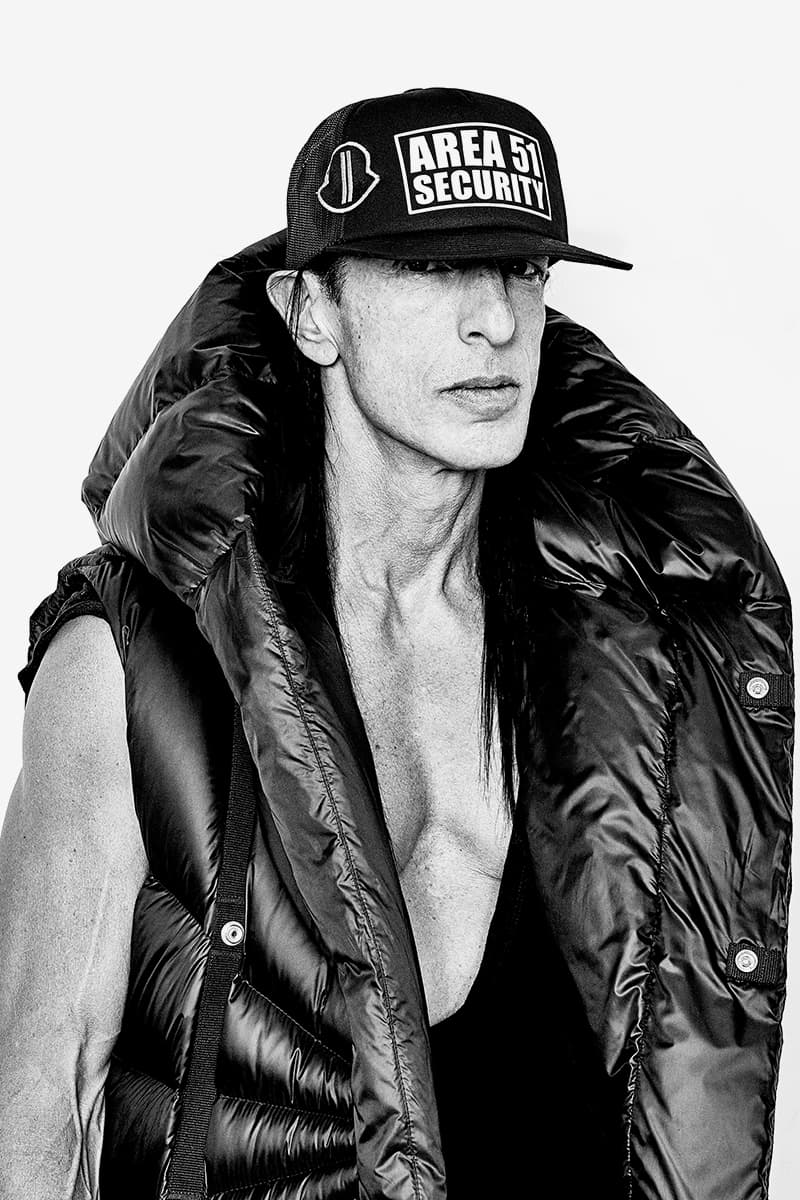 1 of 15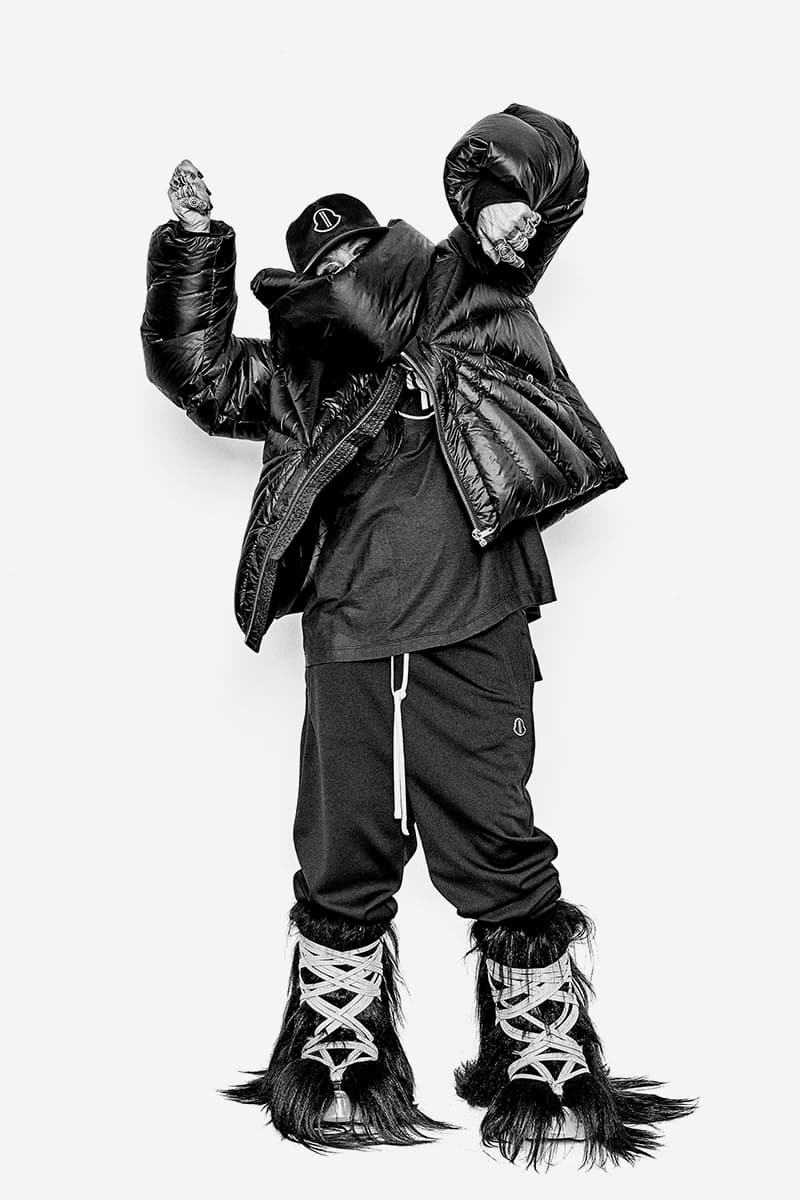 2 of 15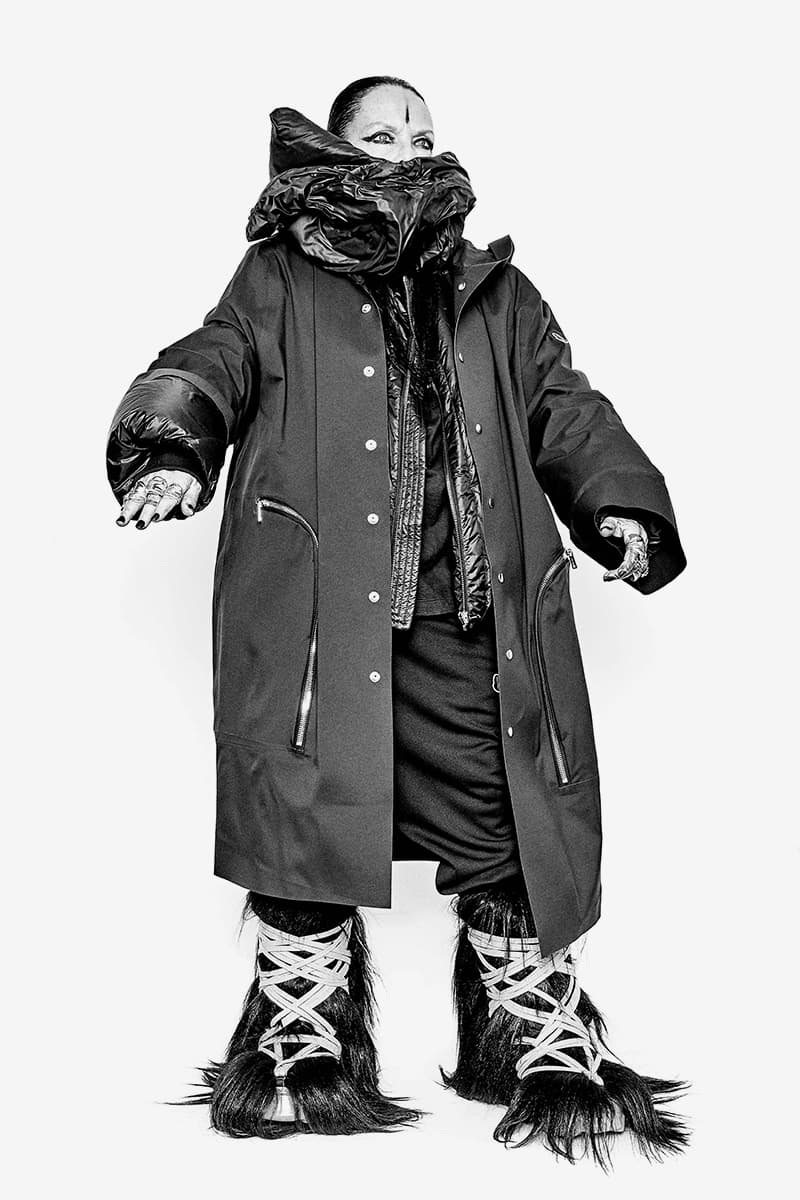 3 of 15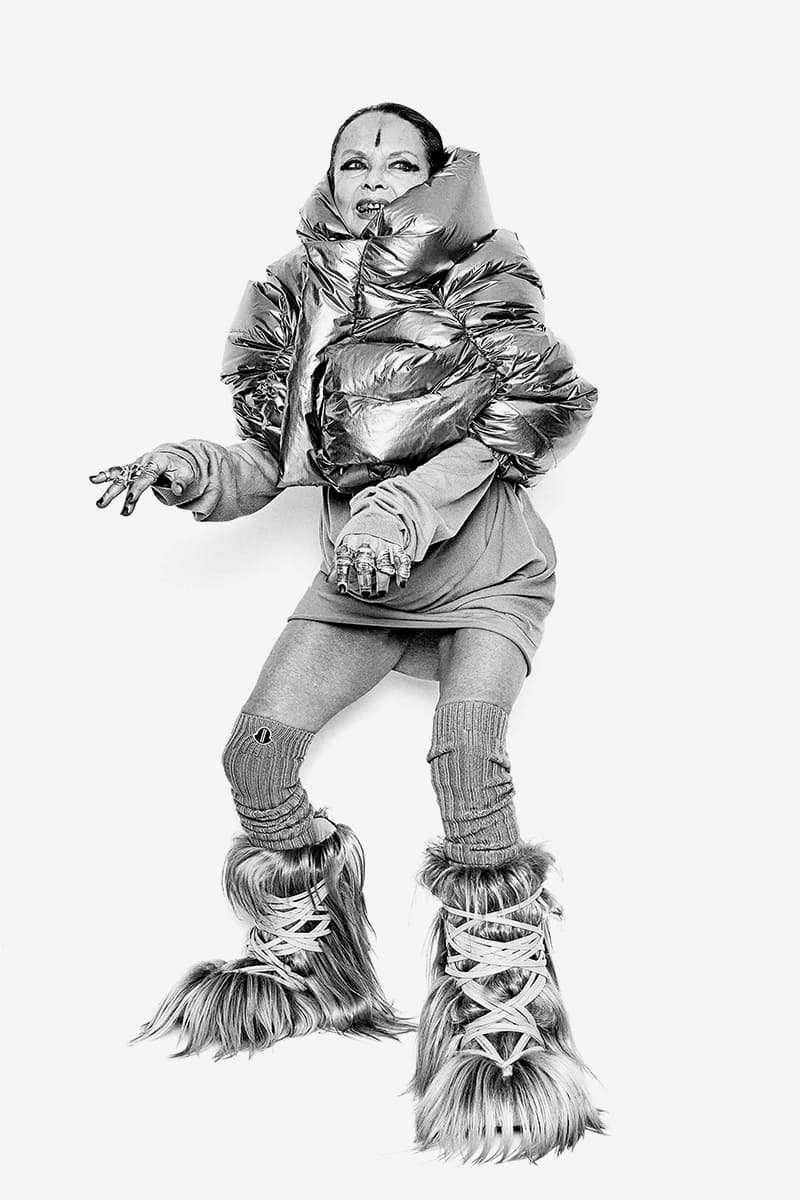 4 of 15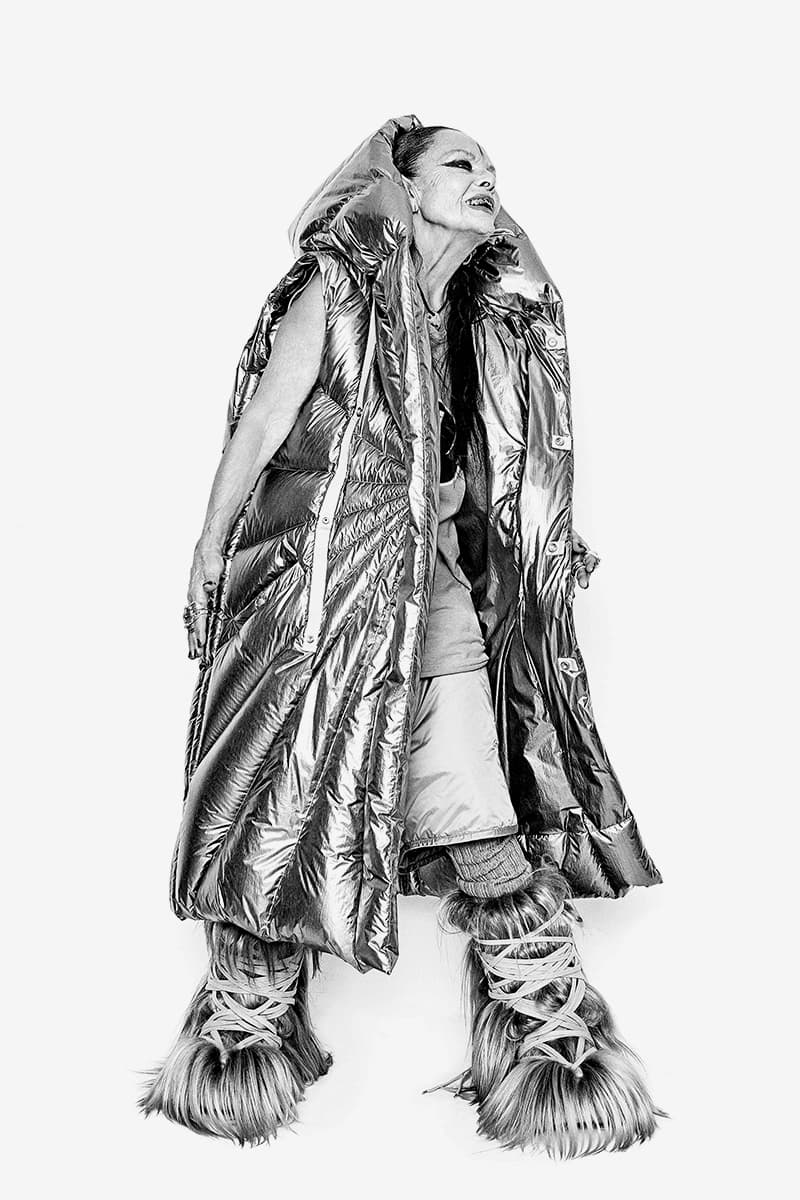 5 of 15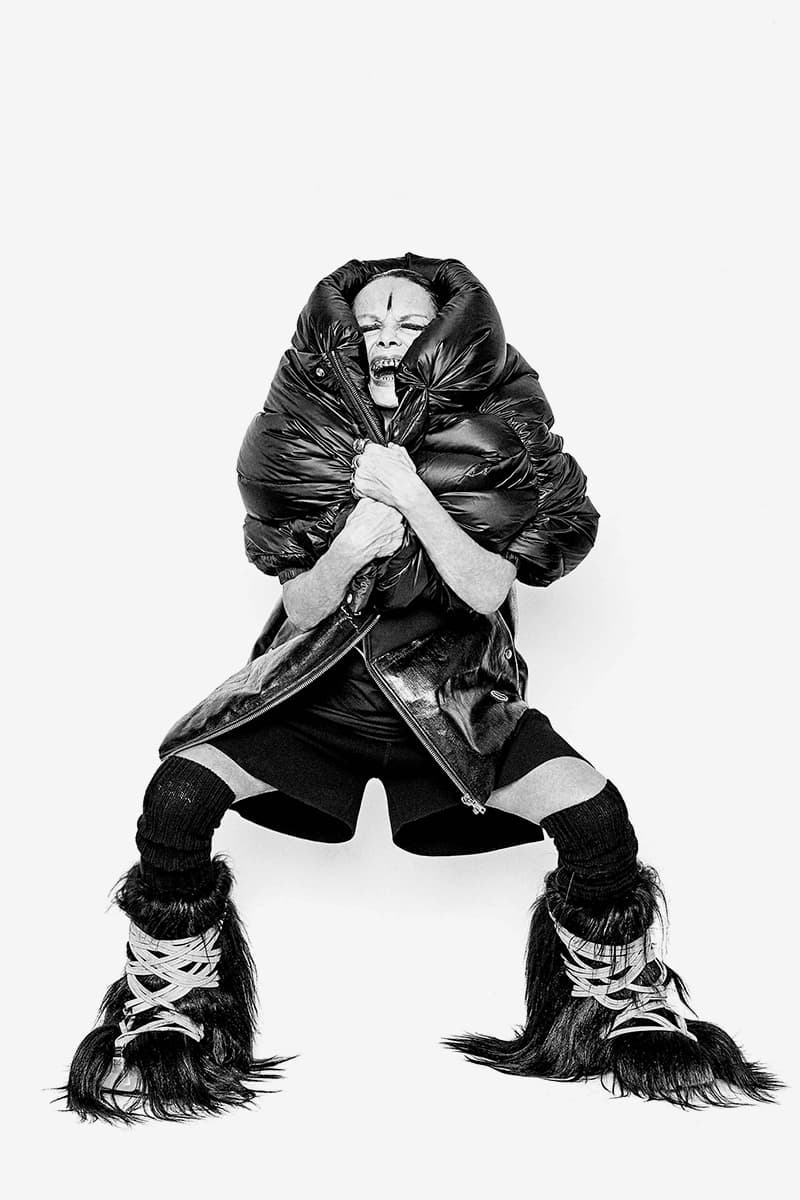 6 of 15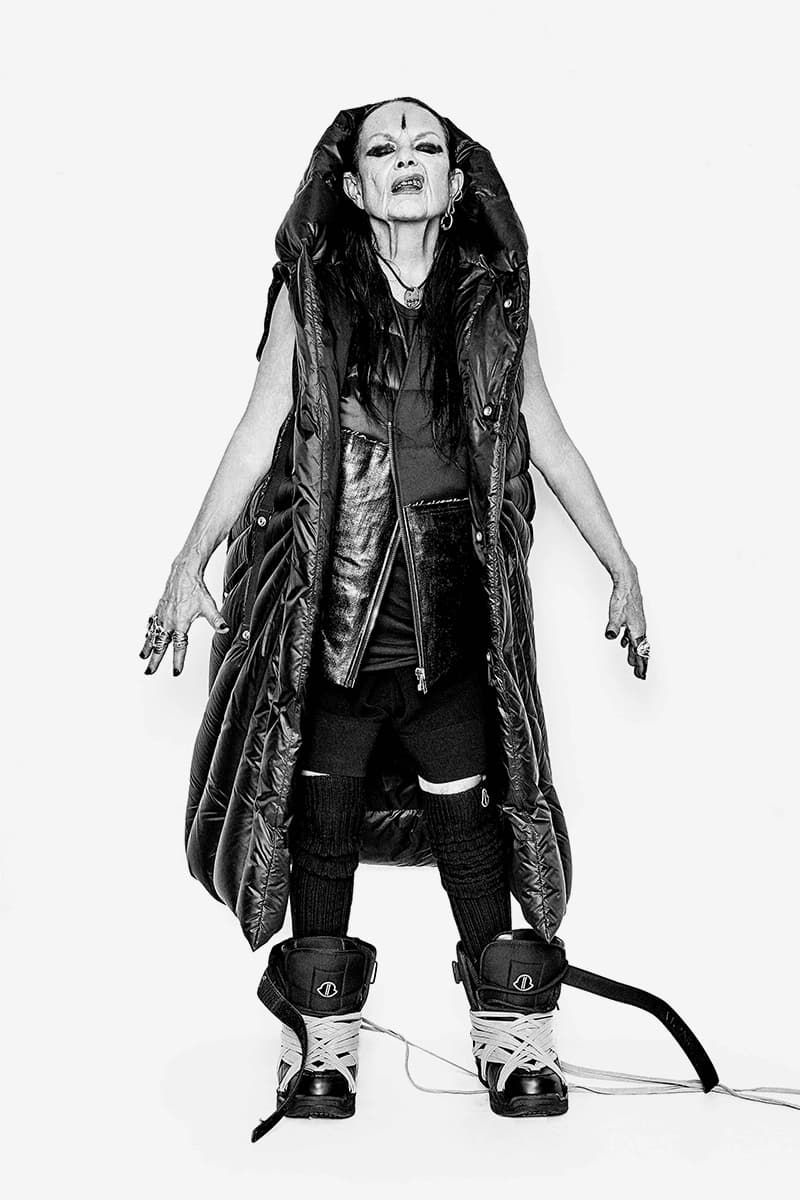 7 of 15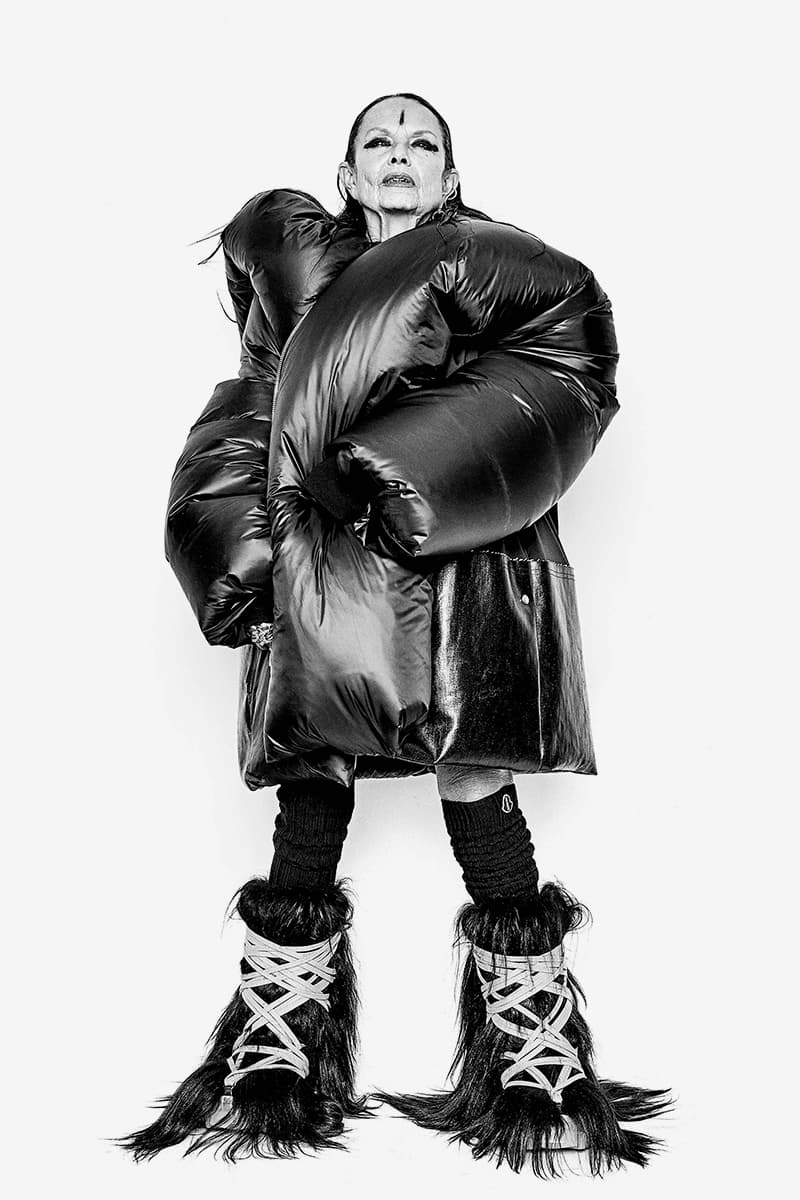 8 of 15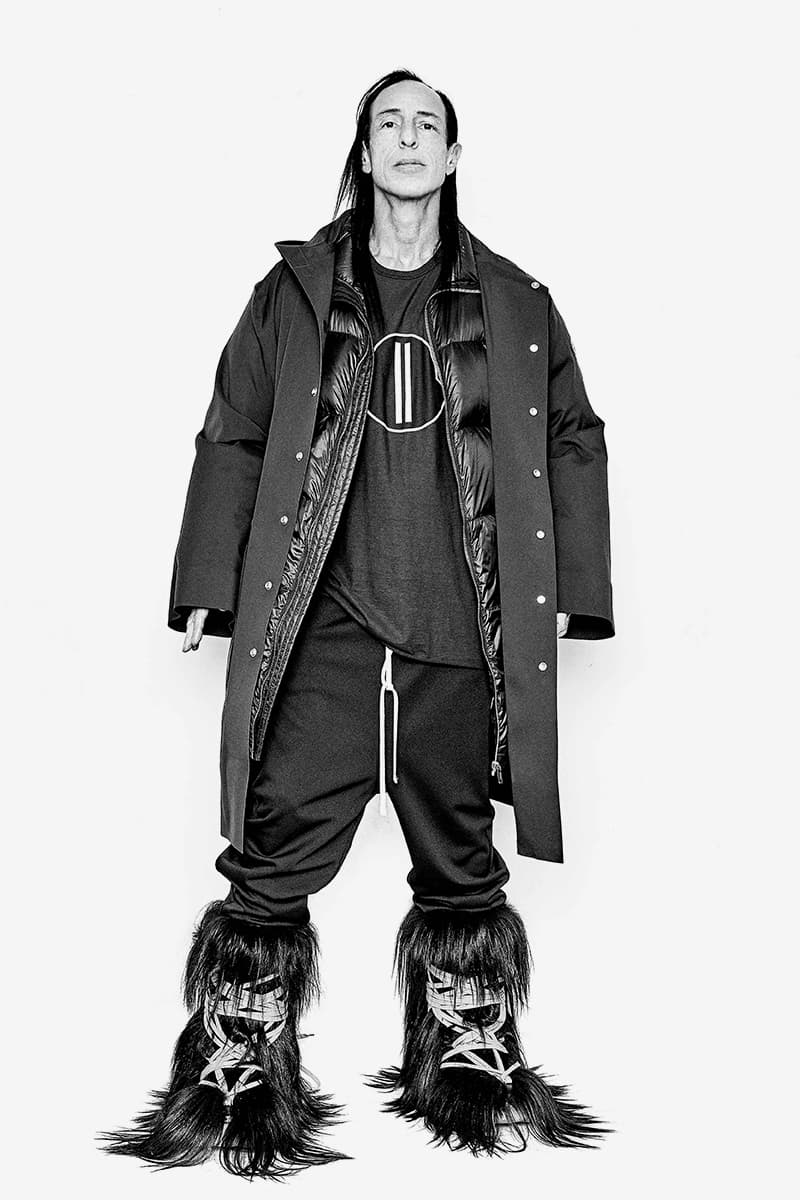 9 of 15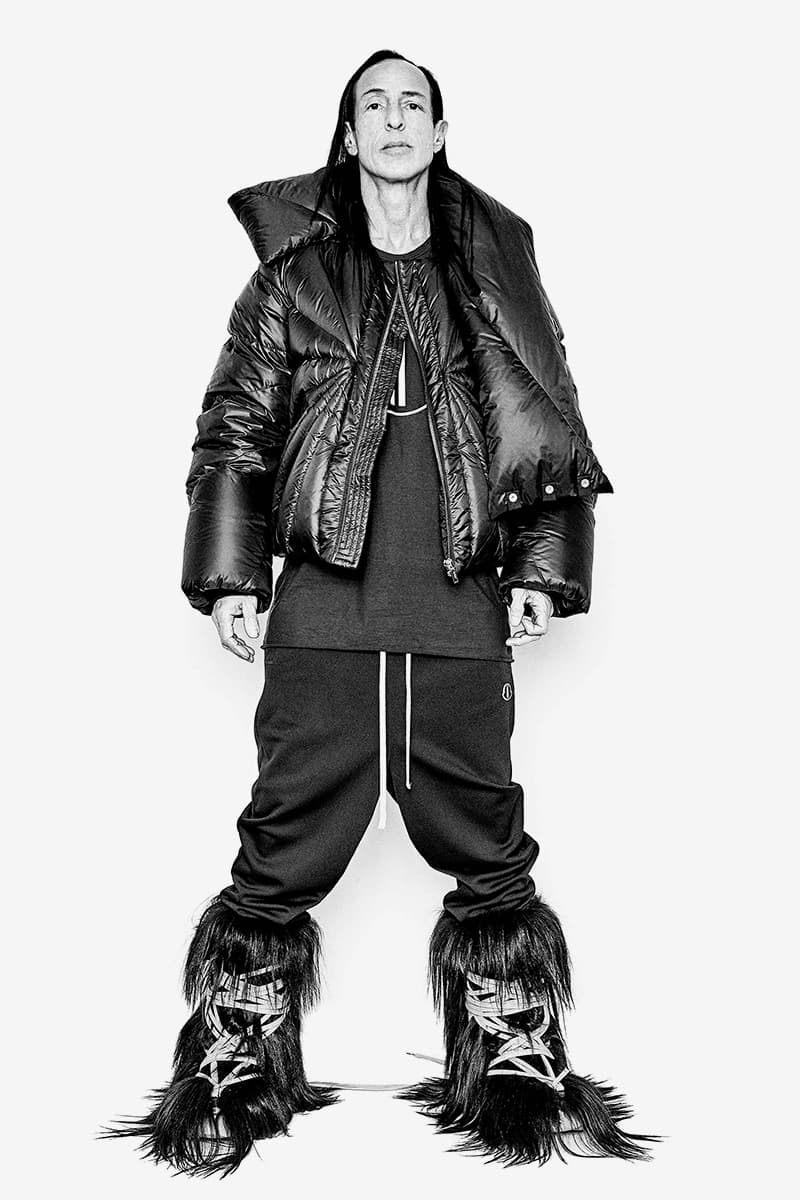 10 of 15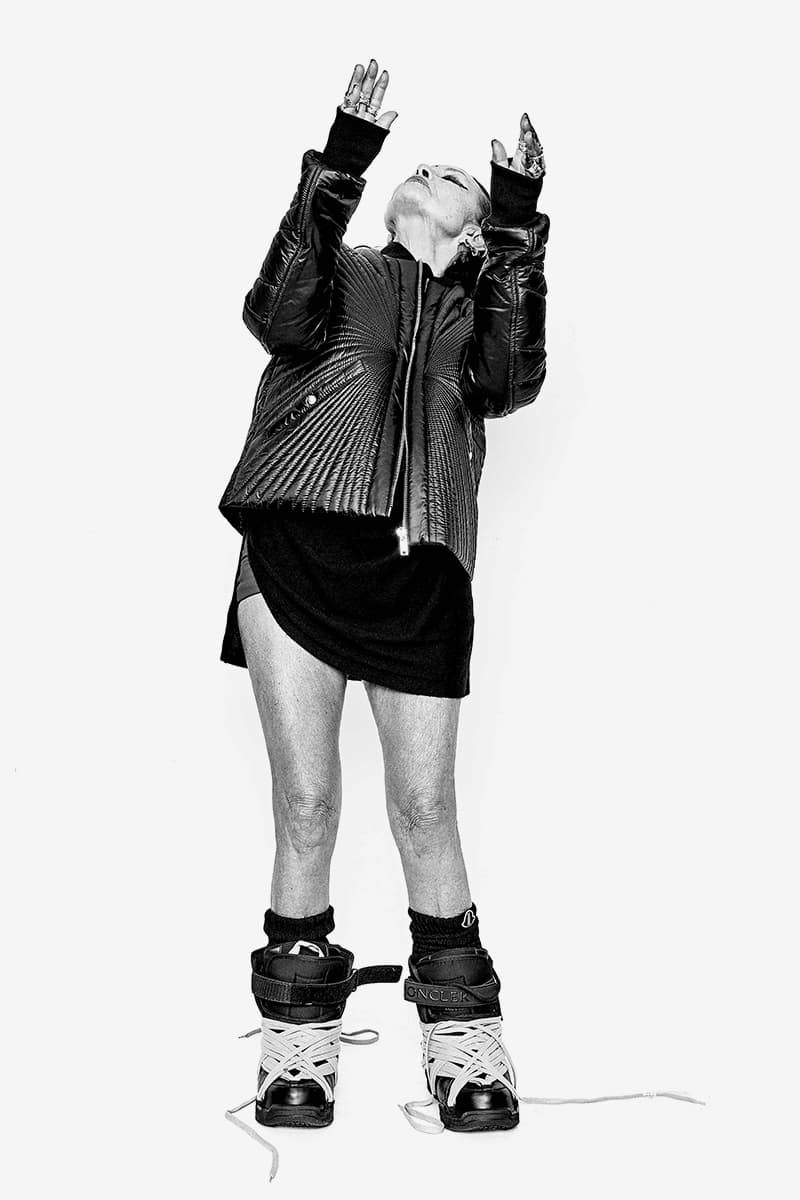 11 of 15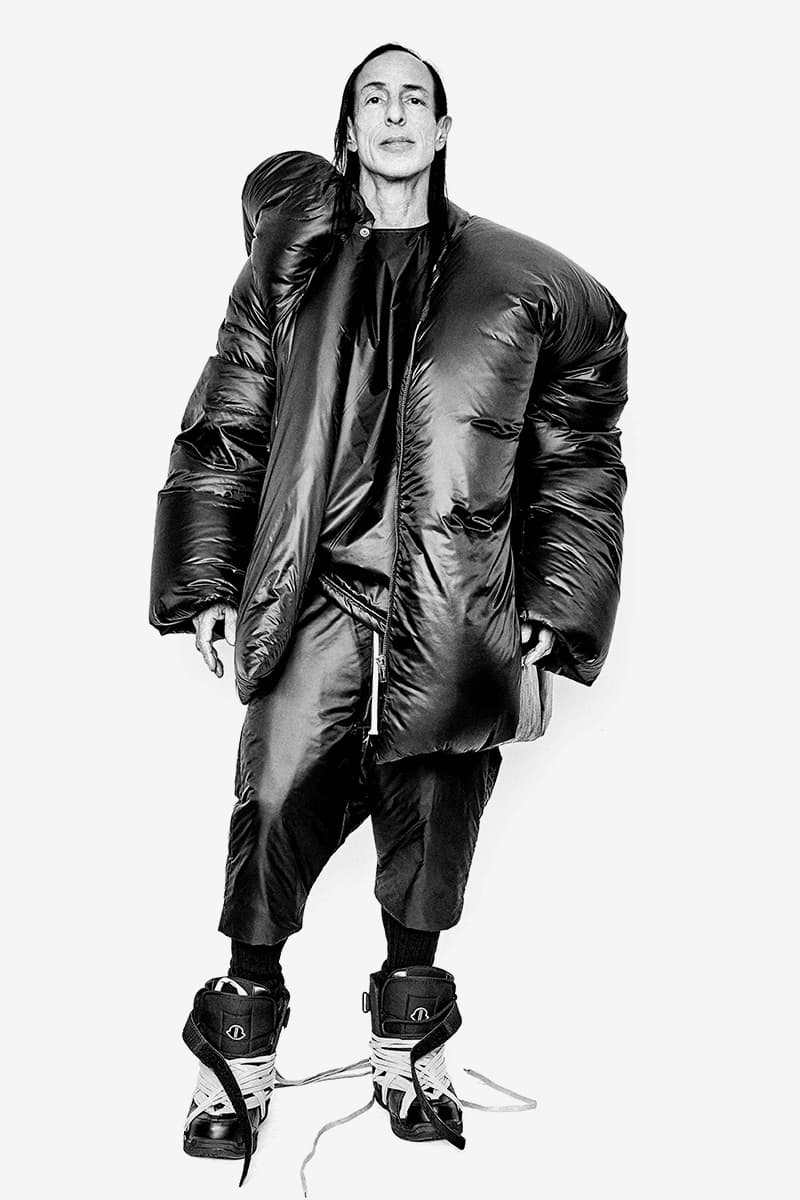 12 of 15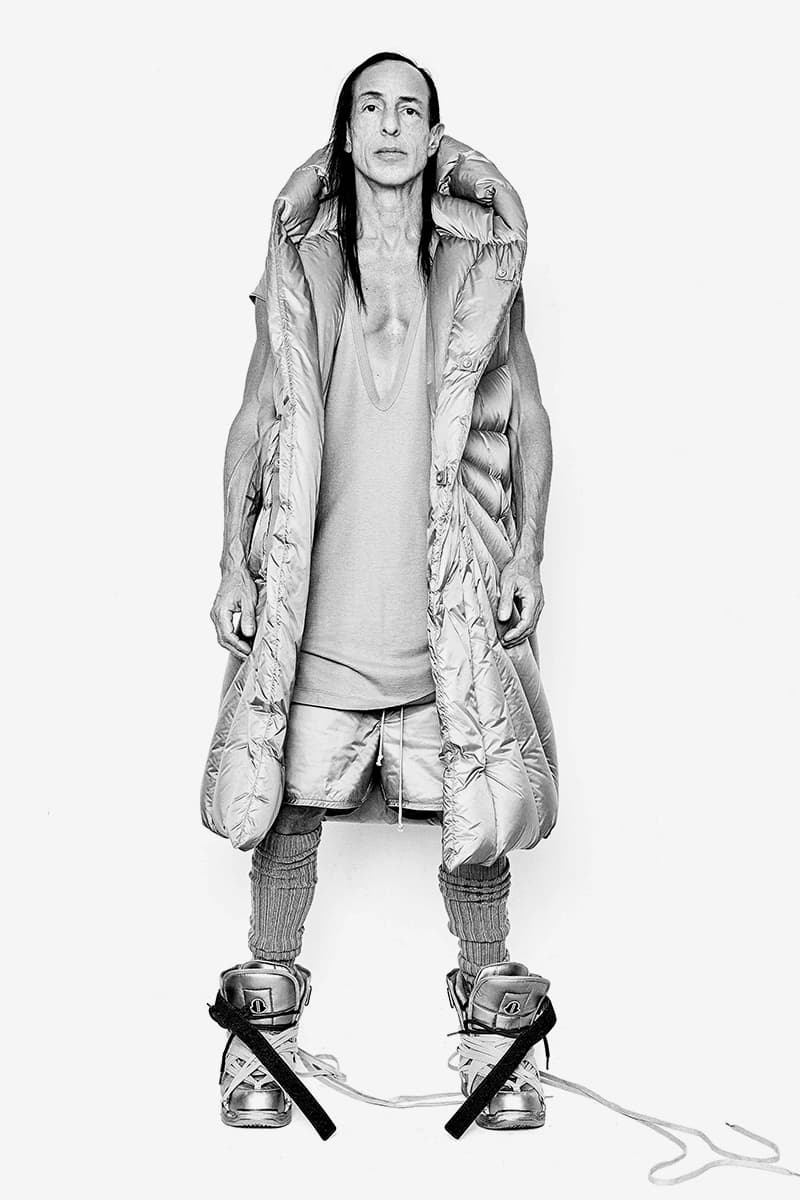 13 of 15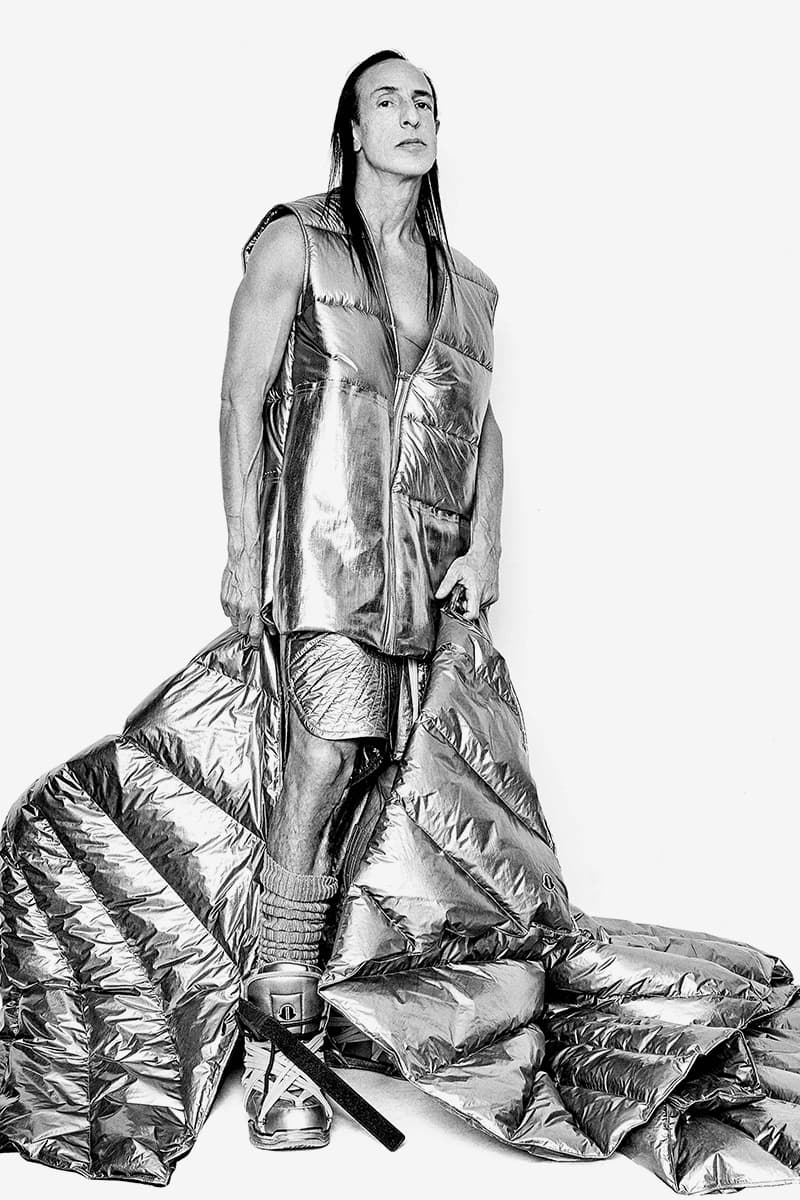 14 of 15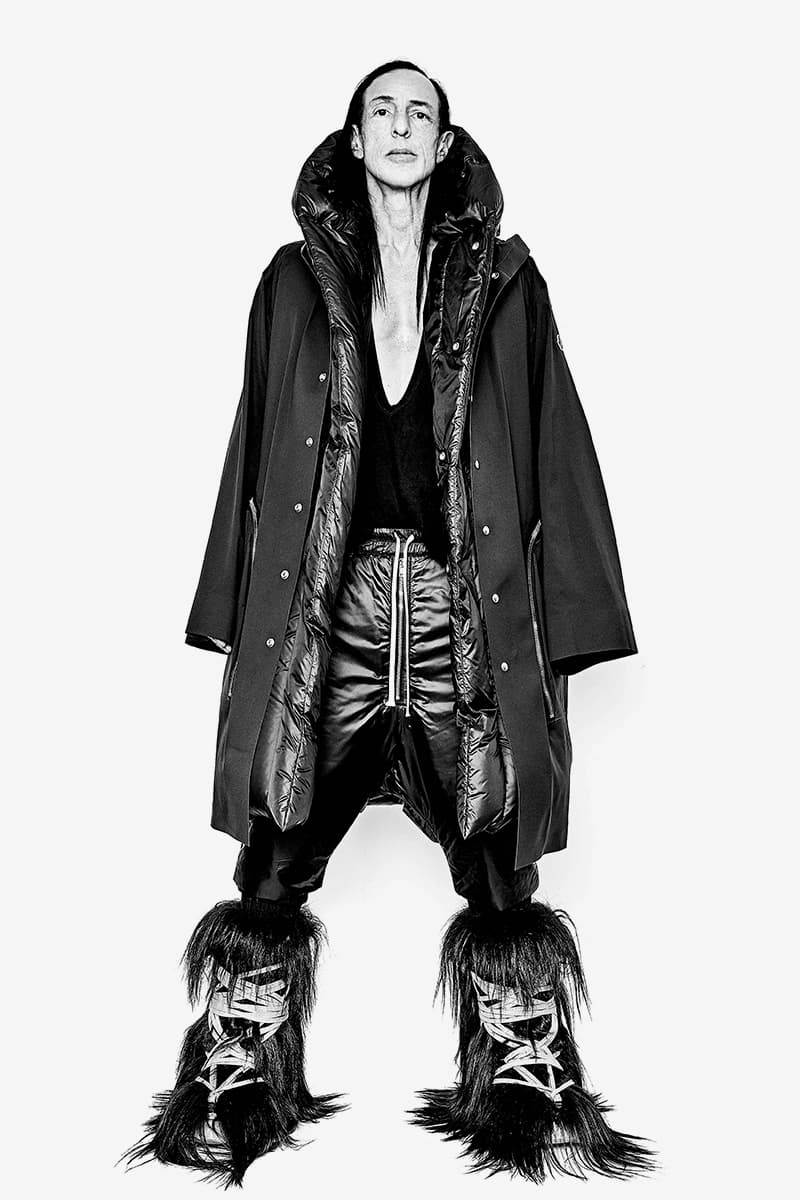 15 of 15
Before the official launch of the Moncler + Rick Owens collection, the designer's partner and creative accomplice, Michèle Lamy, took to Milan to hold a multi-layered day of discussion and performance. Utilizing the Rick Owens designed custom tour bus at the center of the collaborative partnership, the stretch vehicle served as a hyper-personal setting for the series of intimate discussions. The ultra-protected cocoon was completely upholstered in Moncler's iconic duvet and was taken across the Nevada desert for a road trip by the couple before taken to Milan to reveal the collaboration at the Moncler 2020 show.
Inspired by the many hours and layers of Jacques Rivette's 1969 arthouse classic "L'Amour Fou", with topics rippling from the beautiful to the gritty, from modern Milanese culture to environmental activism, via the medium of Zoom calls. Lamy pushed the boundaries of culture and communication while showcasing how to live in a headspace without territory or borders, by communicating with guests of the outside world from the seclusion of the bus.
Conversation partners included Restaurant D'O' owner Davide Oldani, Vittorio Da Mosto, co-founder of Venice Calls and promoter of sustainable living and Paolo Rosso, an art producer based in Venice who runs the Microclima, Guwahati research and RedHero eco-preservation programs. With the final call being a cultural conversation with Alessio Ascari, founder of Kaleidoscope magazine, and Myriam Ben Salah, independent curator and Director and Chief Curator of the Renaissance Society in Chicago.
Capping off the day of calls, Lamy held an intensely intimate live performance featuring members of her family. Experimental in nature, the performance was held between the tour bus and Rick Owens' Milan flagship. The artful prelude served as an introduction to Rick Owens understanding of Moncler.
"Insulation, protection, and momentum are my impressions of what Moncler stands for, and applying my aesthetic to an insulated traveling bubble was my answer to the collaborative challenge," said Owens.
The celebrated designer developed the collaborative range around the idea of a duvet through conceptual and architectural forms. Extreme volumes are reinterpreted in Moncler nylons and expressed in a palette of black, silver and dust, realized in an array of radiance quilting. Aside from bombers, puffers and parkas, Owens also readied cashmere styles, printed T-shirts, sweatpants, bermudas and even a snow boot footwear option.
The Moncler + Rick Owens collection is available now on Moncler's website and at select retailers.
For more contemporary fashion, Hyein Seo recently delivered a merch capsule for Korean artist Woo.