adidas Recruits Pharrell to Design Jerseys for Arsenal, Manchester United, Real Madrid and More
Inspired by the clubs' heritage and history.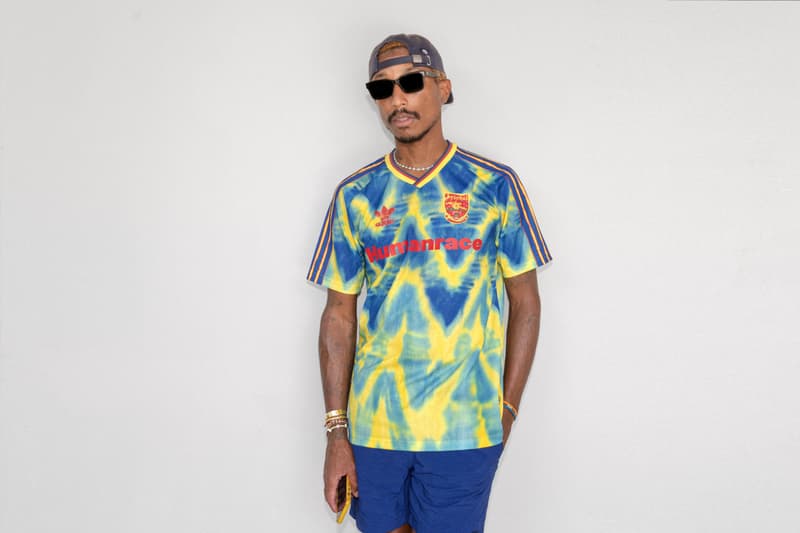 1 of 5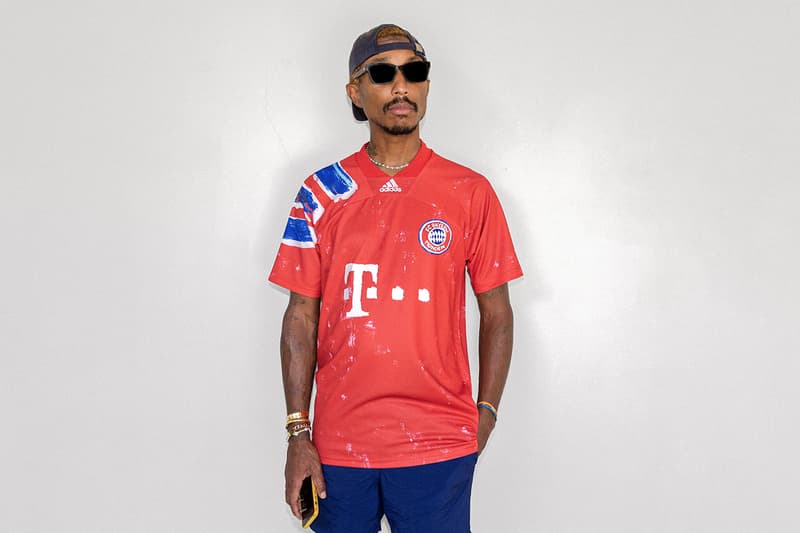 2 of 5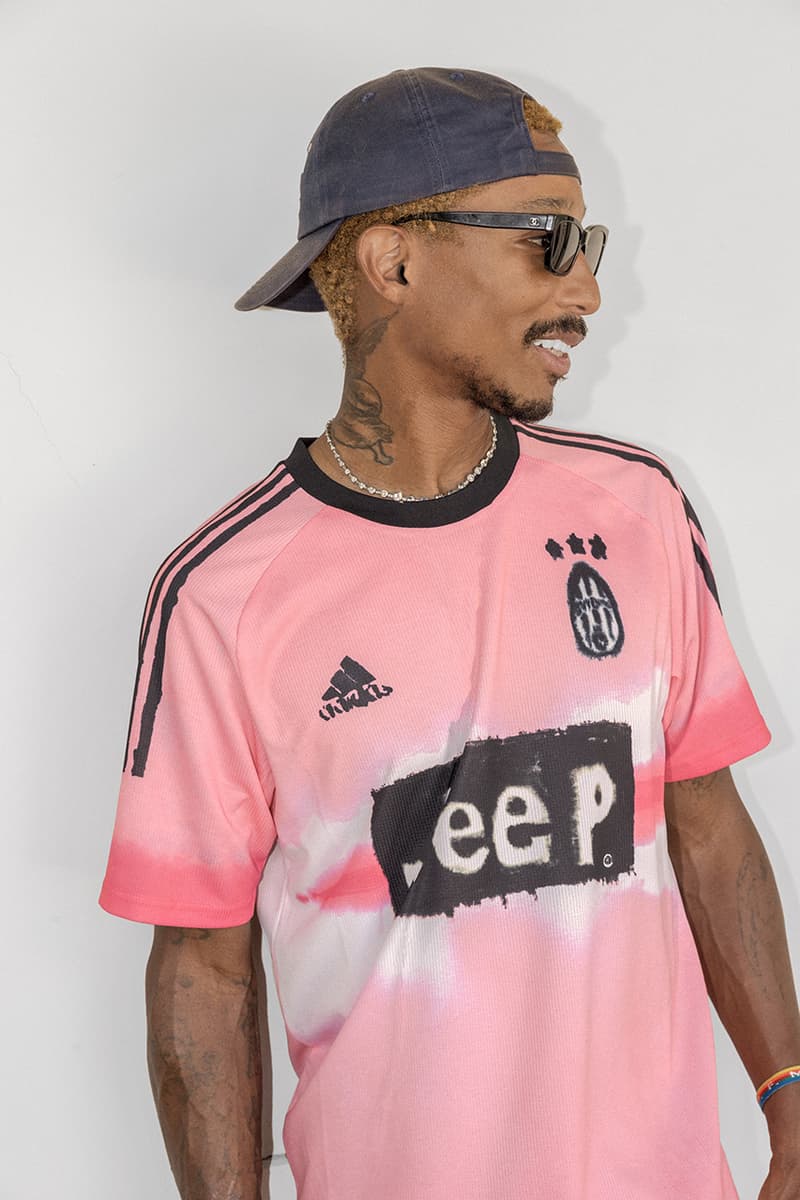 3 of 5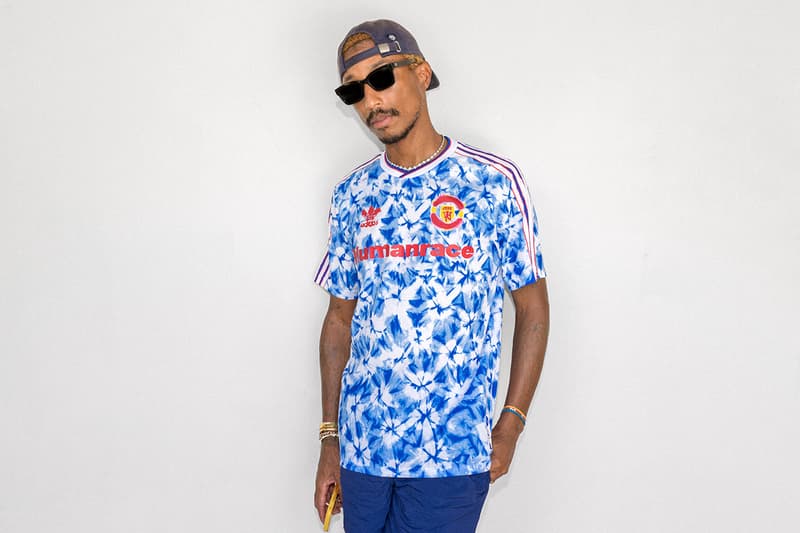 4 of 5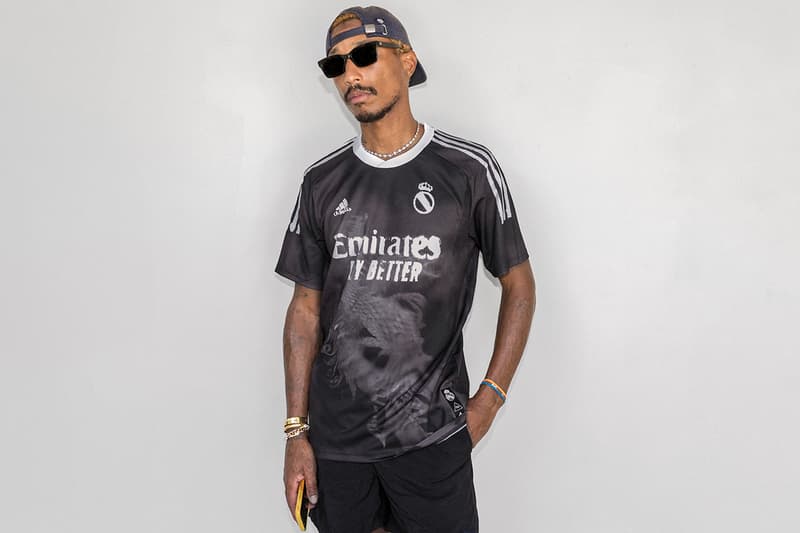 5 of 5
adidas Football has unveiled a new partnership with Pharrell Williams, who has designed jerseys for some of Europe's biggest clubs. For each of the teams — Arsenal, Bayern Munich, Juventus, Manchester United and Real Madrid — Pharrell and Humanrace looked to the club's history, reworking iconic shirts in a hand-painted aesthetic.
For Arsenal, the "Bruised Banana" away shirt of the early 1990s has been redesigned with a paint-bleed effect, while Bayern Munich's 1991-93 home shirt was the basis for one kit. The new Juventus kit is an update to 2015/16's pink away shirt, Manchester United's is based on the blue and white snowflake pattern work from 1990 until 1992 and Real Madrid's is an homage to the Yohji Yamamoto-designed kit worn by the club in the 2014/15 season.
As well as designing kits for five European giants, Pharrell and Humanrace also partnered with adidas for two jerseys to be worn by London-based community team Romance FC. The two kits feature different interpretations of a zig-zag pattern, with the hand-painted affect bringing in Romance FC's usual rainbow colors.
Speaking about the partnership with Romance FC, adidas Football Design Director Inigo Turner explained, "In this case we drew inspiration from one of the most loved adidas shirts of all time, worn famously by Holland in '88 and Germany in 1990 on their away shirt. We took the design into a new territory by creating it in this looser and fluid way, then created it in a unique colour for Romance FC, playing with dark colours predominantly and accents in fluro to give a sporty and performance feel that is equally at home on the street."
Announcing the collection, Pharrell said, "History is what shapes the future, and sometimes in order to look forwards, first we need to look back. The most important part of the process with this collection was to learn of each club's legacies and how each defining moment of their histories were captured and preserved from a design perspective. Each of the new jerseys are symbols of the five club's legacies and a true celebration of the universality of sport."
Arsenal, Manchester United and Real Madrid will wear the designs as pre-match jerseys beginning on October 24, while Juventus will sport its kit in-match on October 25 and the Bayern Munich design will make its debut during the club's next knock out game in the domestic cub. All of them are available to purchase now from the adidas web store.
For more football-meets-fashion, take a look at Thom Browne's latest capsule for FC Barcelona.