This Shopping Mogul Is Giving Away $9 Million USD to His Twitter Followers
A charitable social experiment to see if money really makes people happy.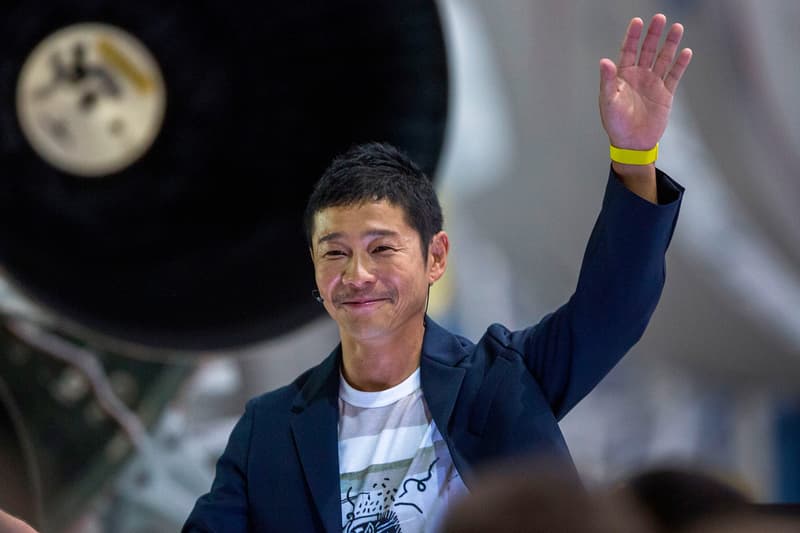 41-year-old Japanese tech mogul and former indie rock musician Yusaku Maezawa made his fortune turning his passion into an empire. Now he plans on giving back. The founder of Zozotown, an immense e-commerce platform for fashion in Japan, took to Twitter to give away ¥1 billion JPY (or approximately $9 million USD) this week. The only stipulation: join Twitter and retweet the announcement before midnight on January 7. The initial tweet garnered 4.5 million retweets and linked to his YouTube page where he talked about the social charitable experiment in detail.
1,000 winners will divvy up the final prize all in a social experiment to see if money really makes people happy. He claims that winners can "spend the money as they like" to really see how much it improves their livelihood. Late last year the billionaire attempted a similar charitable act, and at the time, his announcement via Twitter ended up being the most retweeted ever.
After importing and selling CDs and vinyls and fronting an indie band, Maezawa launched his successful mail-order music platform Start Today in 1998. He then created the fashion category of the company now known as Zozotown. Forbes has estimated his worth at over $2 billion USD. Maezawa also is known throughout the art world for spending $110.5 million USD on Jean-Michel Basquiat's painting at a 2017 Sotheby's auction in New York City.
?謹賀新年?

【総額10億円】#前澤お年玉 100万円を1000人にプレゼントします!

100万円で皆さまの人生がよりハッピーになりますように。

応募方法は僕のフォローとこのツイートのリツイート。締切は1月7日23:59まで。

企画趣旨や当選条件などはYouTubeで説明してます。 https://t.co/kBgwwmJoaP pic.twitter.com/1Fr0Vq4i6Z

— Yusaku Maezawa (MZ) 前澤友作 (@yousuck2020) December 31, 2019
I am a lucky man. #JeanMichelBasquiat #バスキア pic.twitter.com/Mn0EROjmXq

— Yusaku Maezawa (MZ) 前澤友作 (@yousuck2020) May 19, 2017