Samsung Unveils Robotic Ball Companion, "Ballie"
If BB-8 and a tennis ball had a baby.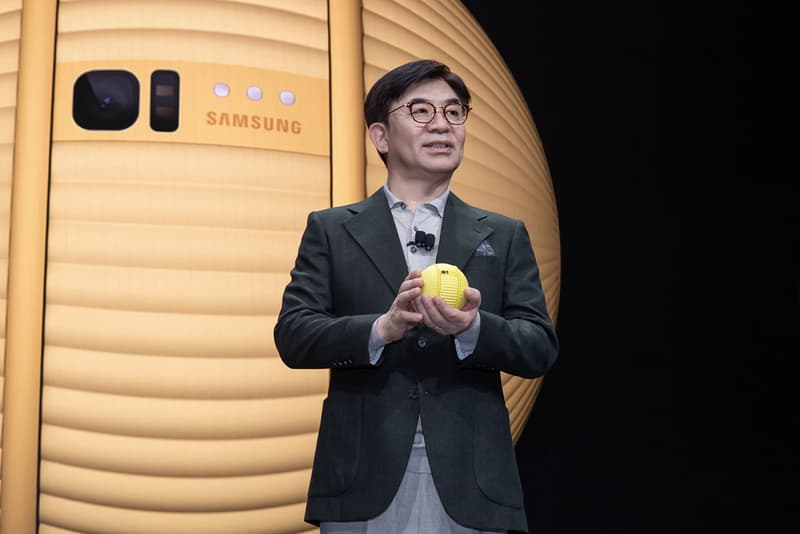 During Samsung's CES 2020 keynote, Samsung Consumer Electronics President and CEO H.S. Kim unveiled Ballie, a small rolling robot companion designed to enhance personal care. The robot looks like an adorable cross between BB-8 and a tennis ball and includes AI capabilities, a camera and a mobile app in order to help "understand, support, and react" to its owners' needs around the home.
A typical morning with Ballie can be seen in the video below, called "A waltz for Ballie." The robotic "life companion" is shown following its owner around the house, watching over her dog while she heads to work and interacting with other tech products in the home.
According to CNN Business, Samsung's goal with Ballie is to create an AI users can trust, and that it will not share users' data with third-party companies without consent. Ballie is able to communicate with all smart home products in the home to create a cohesive environment, and it also helps out with chore task lists – as it watches its owner complete tasks, it checks them off a to-do list.
Meet #Ballie, Samsung's human-centric vision of robots that takes personalized care to the next level. The small rolling robot, "understands you, supports you, and reacts to your needs." #CES2020 #SamsungCES2020 pic.twitter.com/YzwgZN1Lgw

— Samsung US Newsroom (@SamsungNewsUS) January 7, 2020
There currently isn't much information surrounding Ballie, and Samsung has yet to confirm when the bot will officially release. However, the tech giant says it has plans to work on moving towards a launch.
Elsewhere in CES news, Razer has launched a Switch-like mobile gaming pad for Android and iOS phones.