Samsung Debuts Near Bezel-Free 8K QLED TV
It even has an AI to optimize picture quality.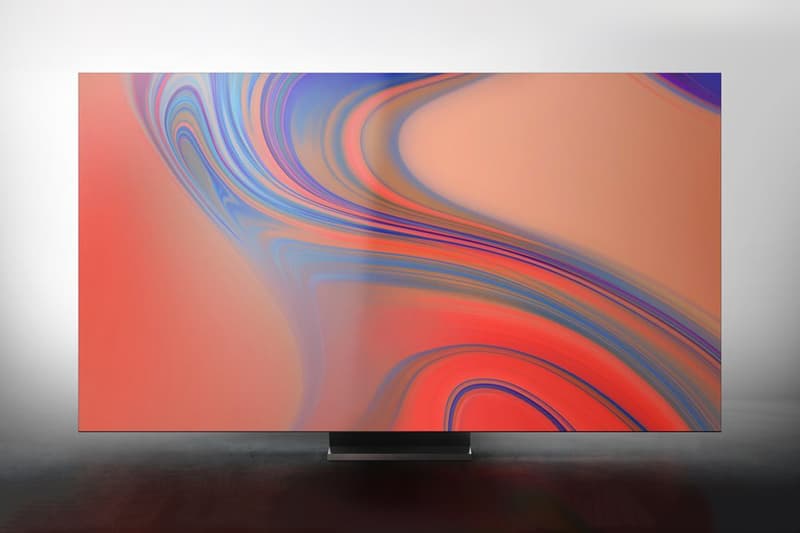 CES 2020 is now fully underway, and as the world's largest TV maker, Samsung has seized the opportunity to unveil a whole new array of high-quality screens. Standing out among the lot is a new 8K QLED TV that practically has no bezel at all, allowing for a truly immersive experience.
Known as the Q950TS model, the new TV's frame is only an impressive 2.3 mm thick (or thin), allowing the image to reach out to the very limits of the screen, resembling a display from a projector but at a much higher quality. This allows the screen to display 99 percent picture, as opposed to the more regular 95 percent found on most other normal TVs. The screen itself is also only 15 mm thick, making it perfect for wall mounting without consuming space in your room. Aside from an incredibly high-definition 8K resolution, the Q950TS also boasts FALD backlighting with a new "local power distribution" feature which pushes brightness up by 20 percent and reduces any stray illumination. An upgraded quantum processor works with AI upscaling, which can actually teach itself how to improve picture quality. Of course, as with Samsung's normal range of TVs, the new model is also equipped with exceptional antiglare qualities with increased viewing angles.
There is currently no release or pricing information for Samsung's Q950TS 8K QLED TV but take a look at the near bezel-free model above.
For more things tech-related, Apple's 5G iPhones may not arrive until 2021.