Rolls-Royce Sets New Sales Record Thanks to Its $400,000 USD Cullinan
Selling 5,152 cars in 2019.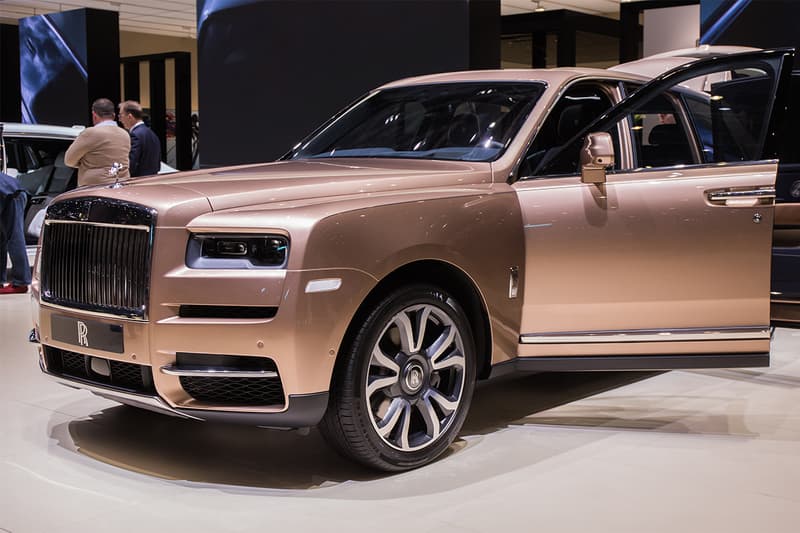 British luxury automaker Rolls-Royce has set a new sales record for the year of 2019.
According to a new report from CNBC, the company — which is owned by German automaker BMW — sold a record 5,152 vehicles in 2019, marking a 25 percent increase over the 4,107 sold in 2018 and setting a new record high for the brand. The report suggests that the accomplishment can be attributed largely to Rolls-Royce's launch of its massive three-ton luxury SUV, the Cullinan. With a starting price of $330,000 USD, most purchases of the vehicle typically go up to roughly $400,000 USD after customizations and packages. North America remains the largest market for the British company, accounting for a third of its global sales, followed by China and subsequently Europe. 2019 also saw record sales for the company in Japan, Australia, Singapore, and Russia.
"While we celebrate these remarkable results, we are conscious of our key promise to our customers, to keep our brand rare and exclusive," said Torsten Muller-Otvos, CEO of Rolls-Royce.
Elsewhere in the automotive world, Lamborghini and Rivian cars will be getting Alexa voice controls.