Reese Cooper Underlines Escapism and Exploration in FW20 Collection
Where vintage Americana meets the great outdoors.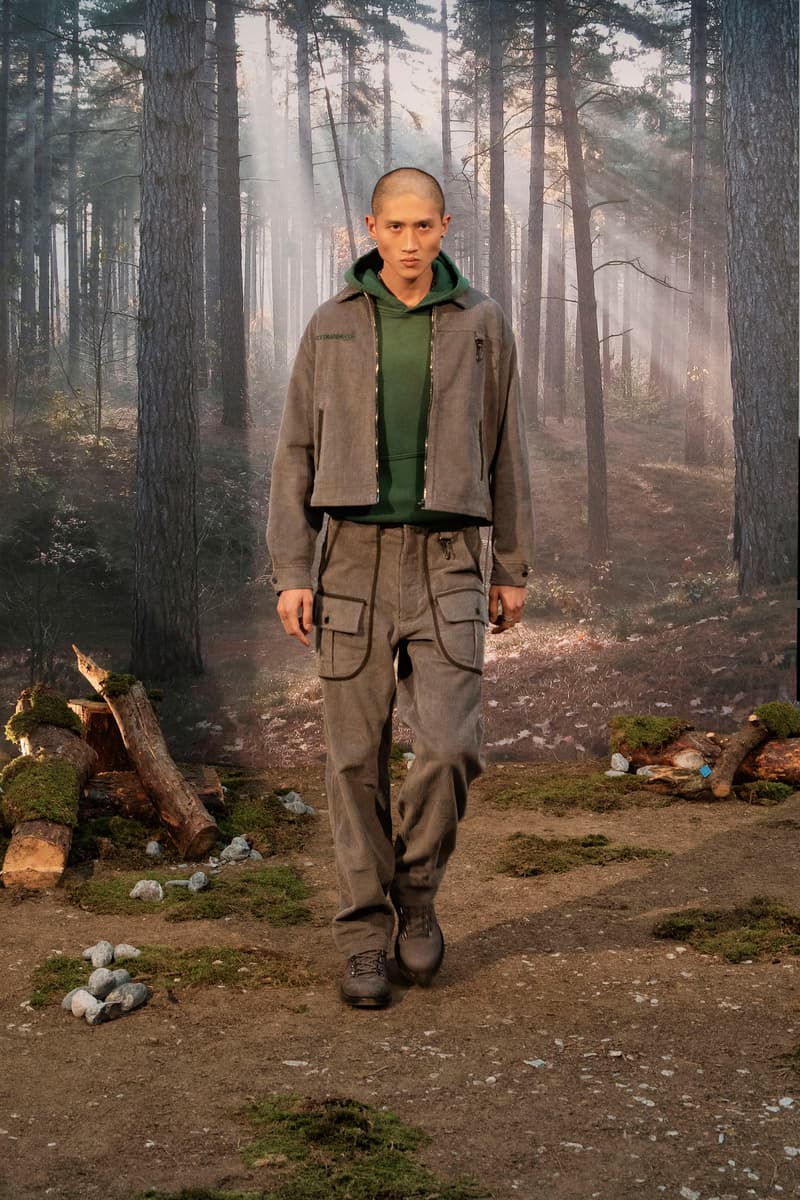 1 of 30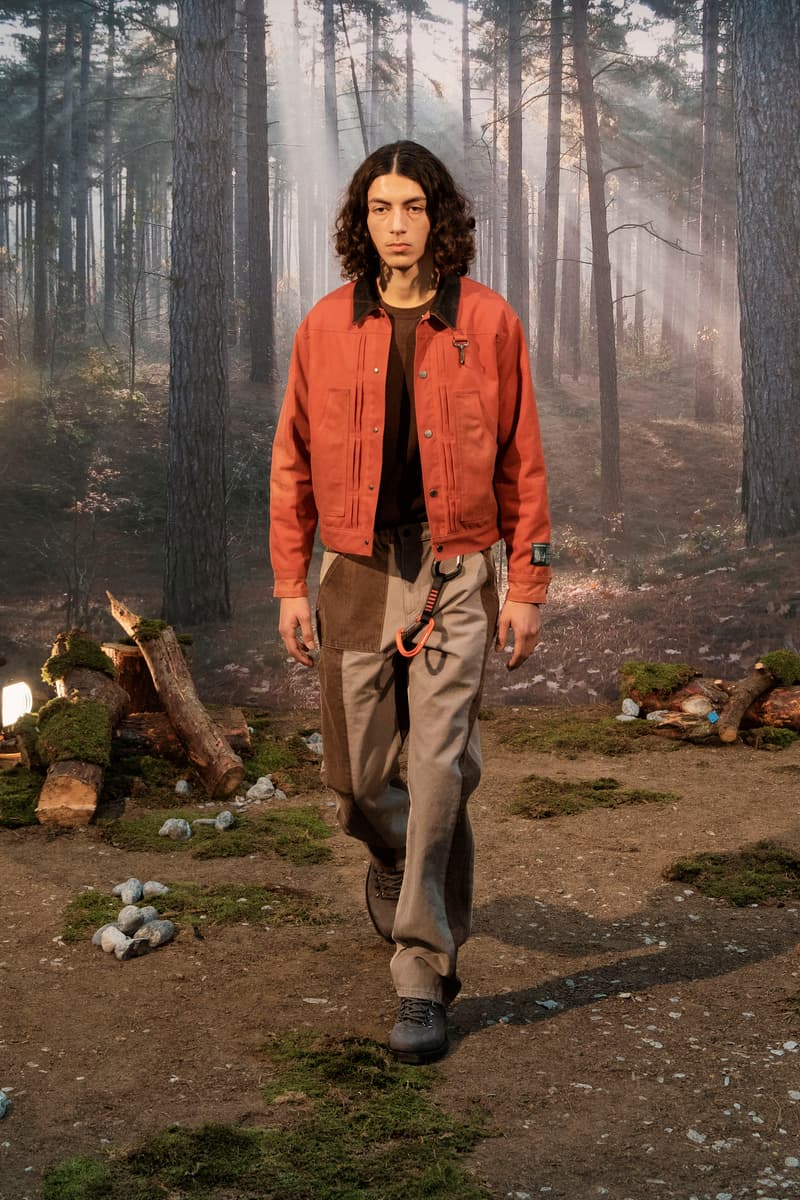 2 of 30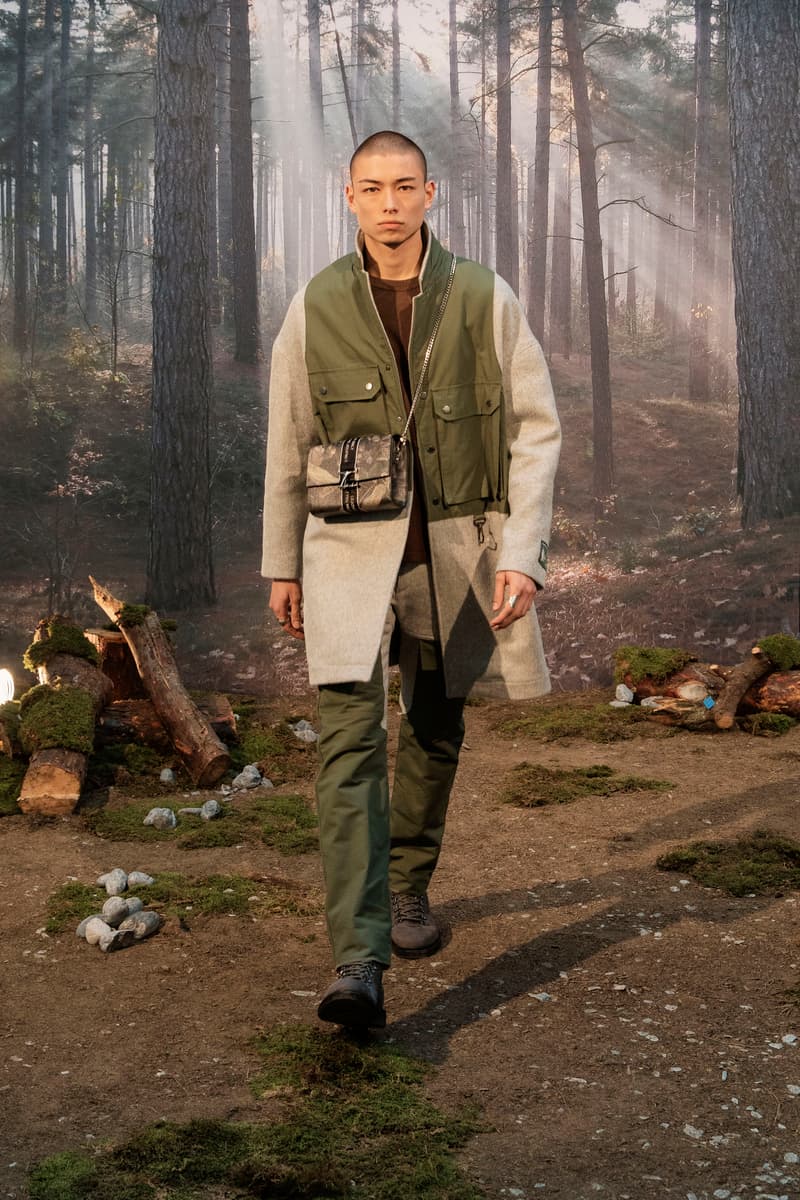 3 of 30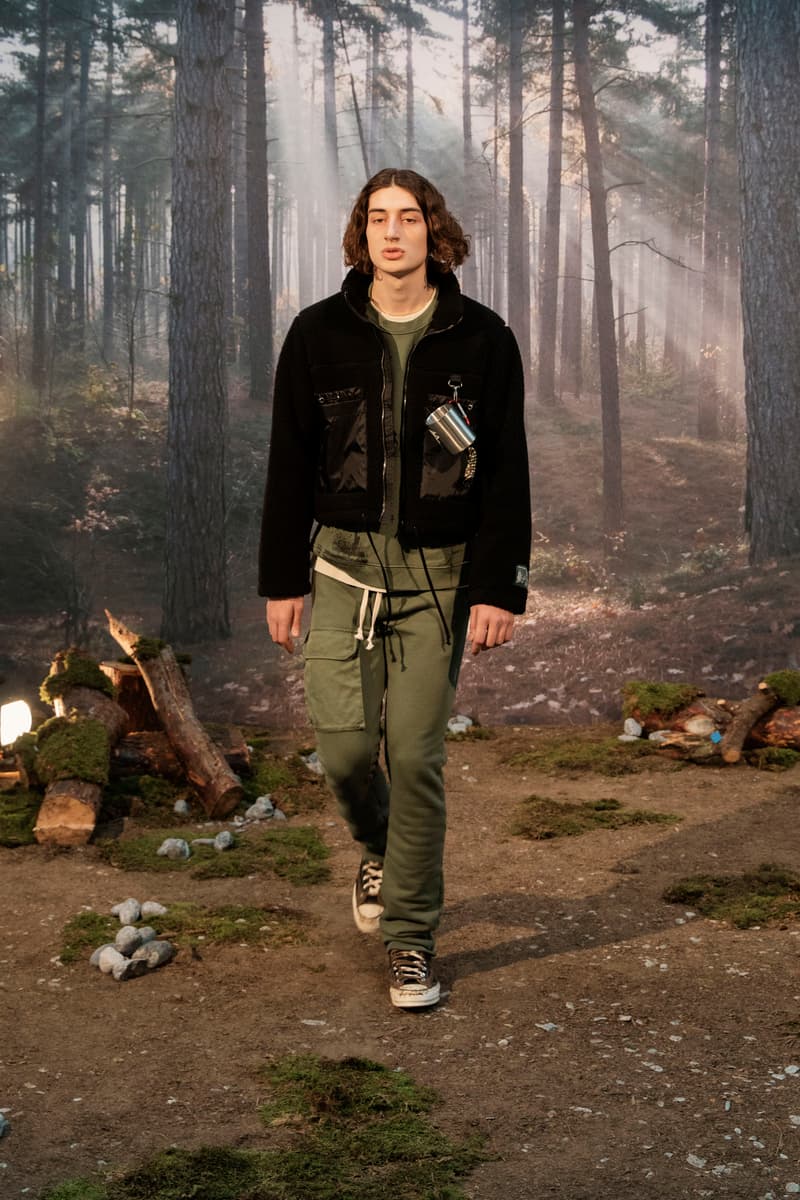 4 of 30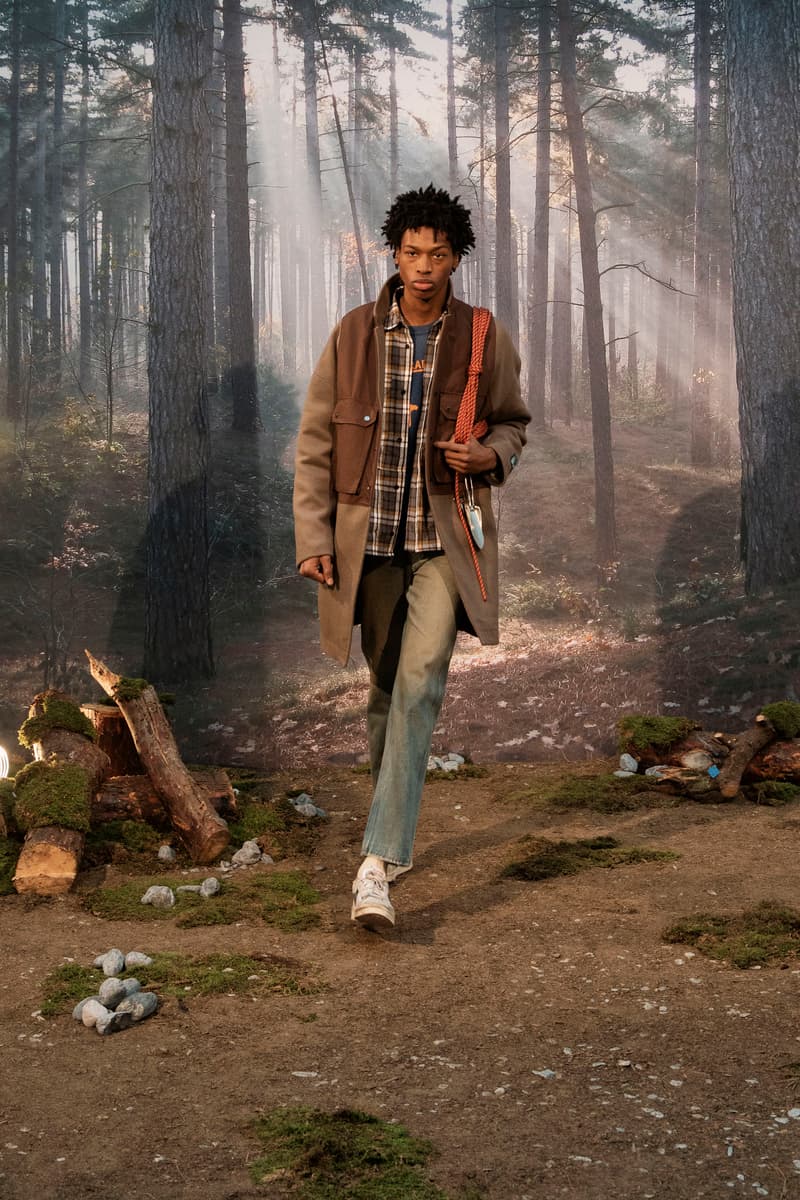 5 of 30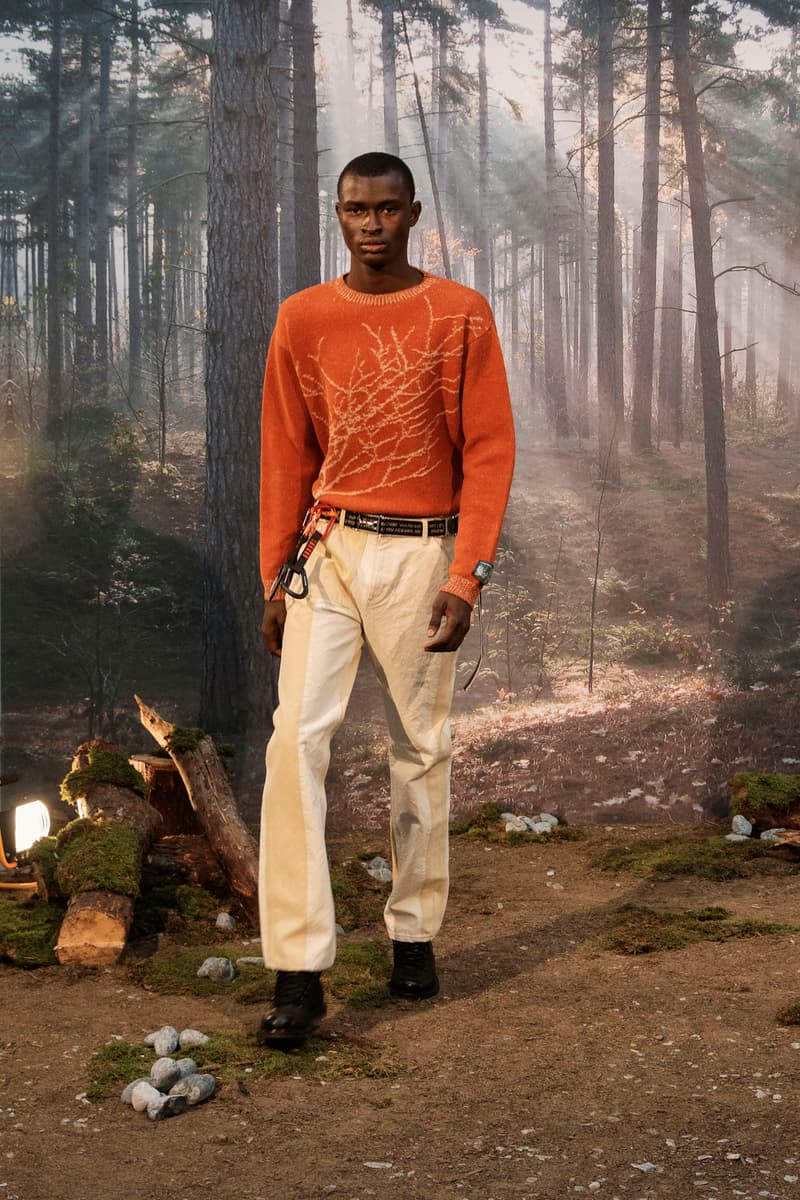 6 of 30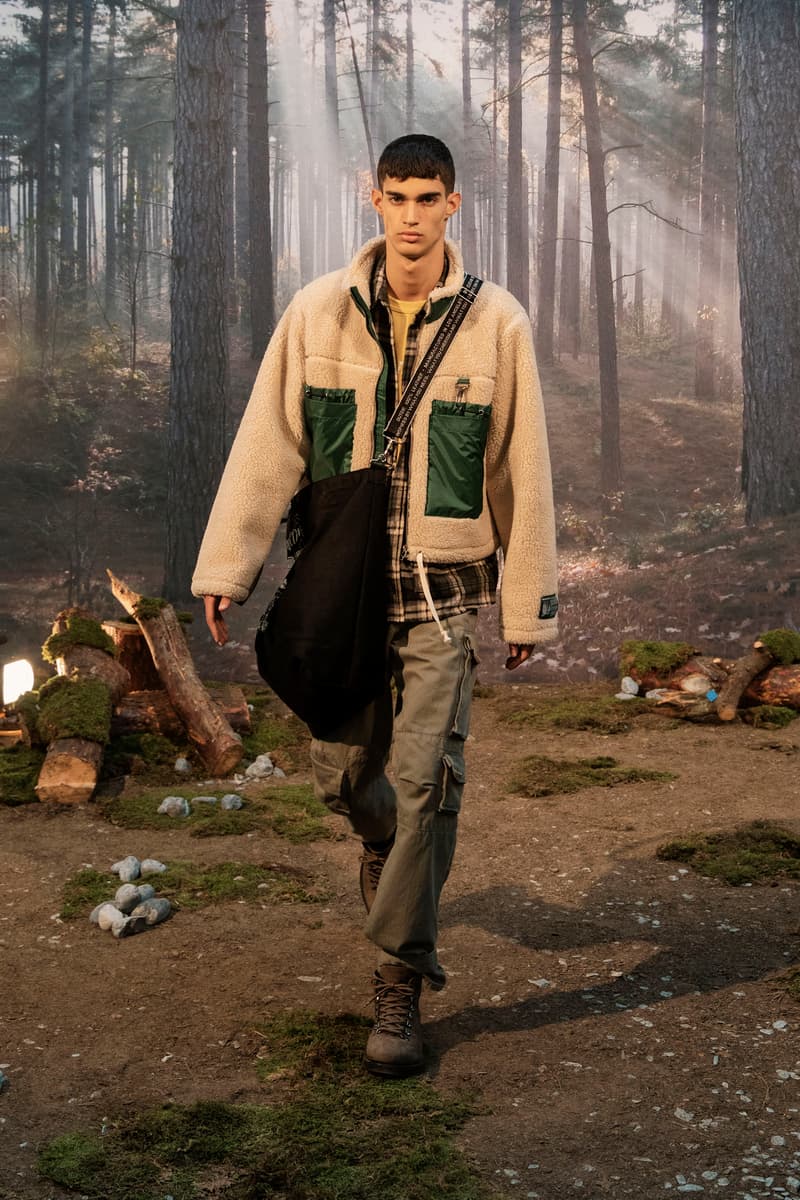 7 of 30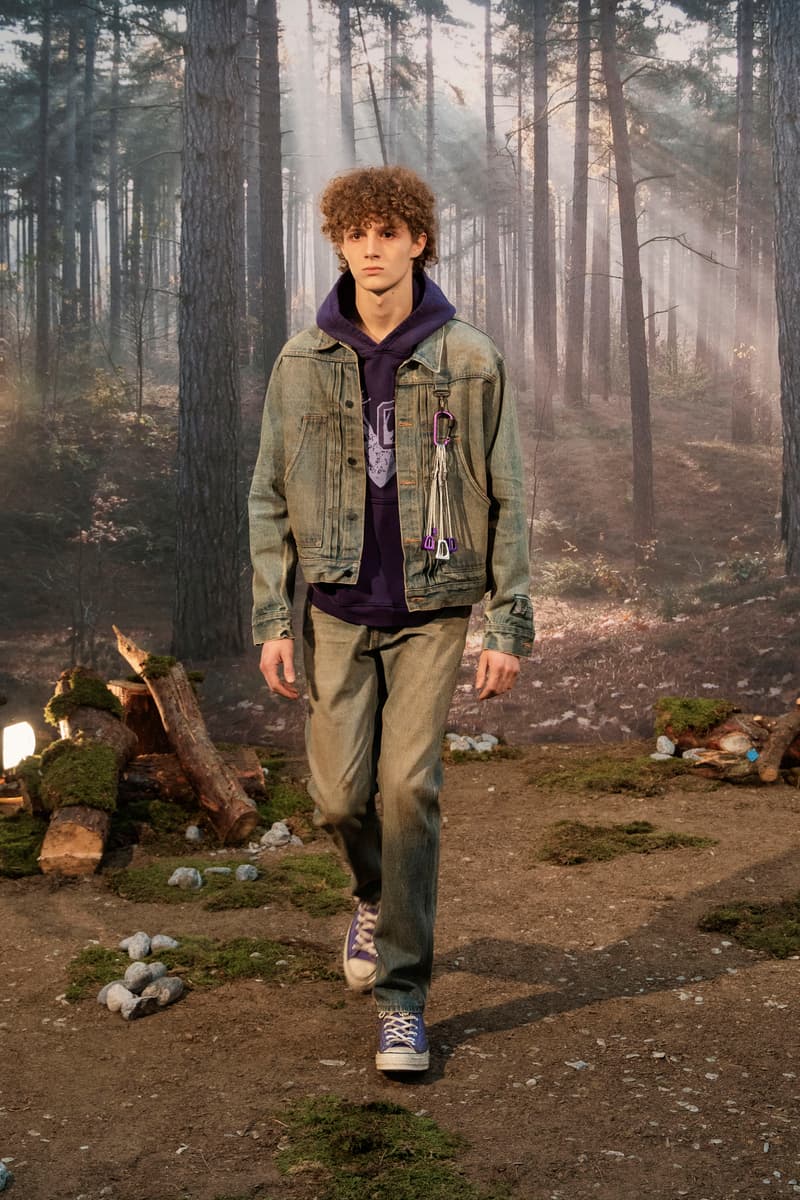 8 of 30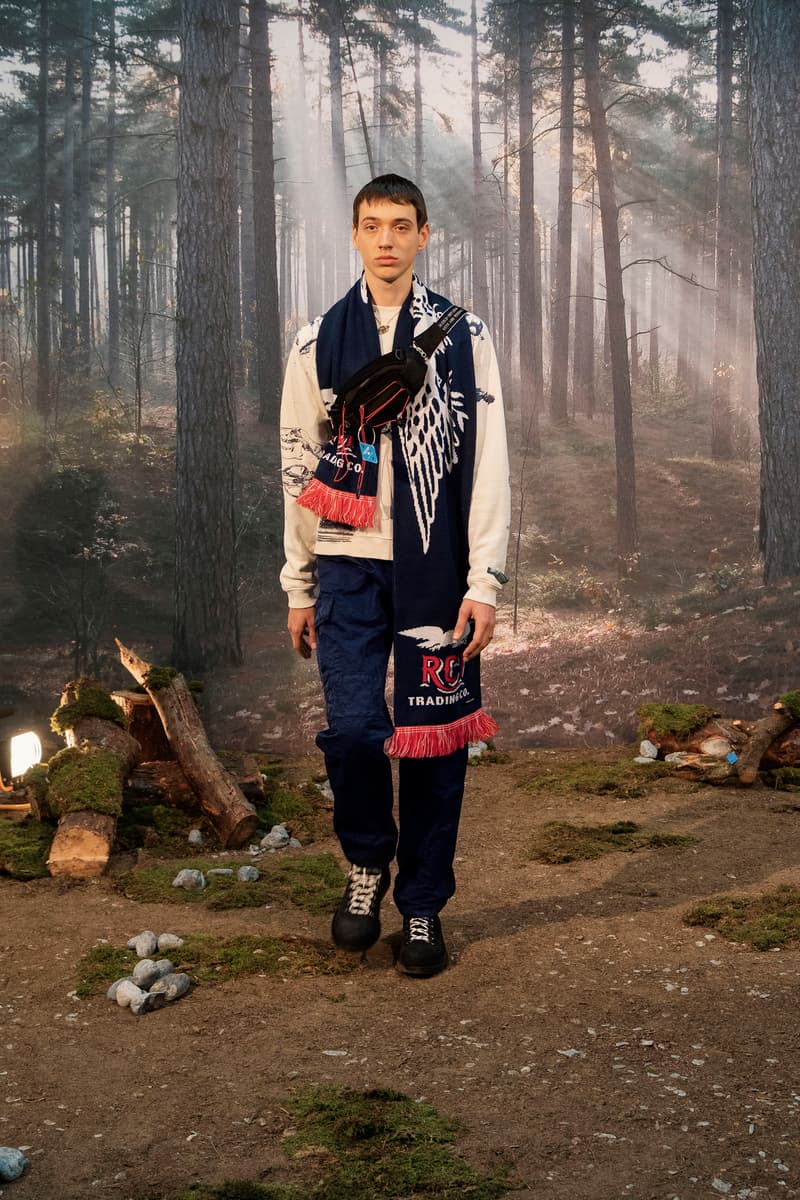 9 of 30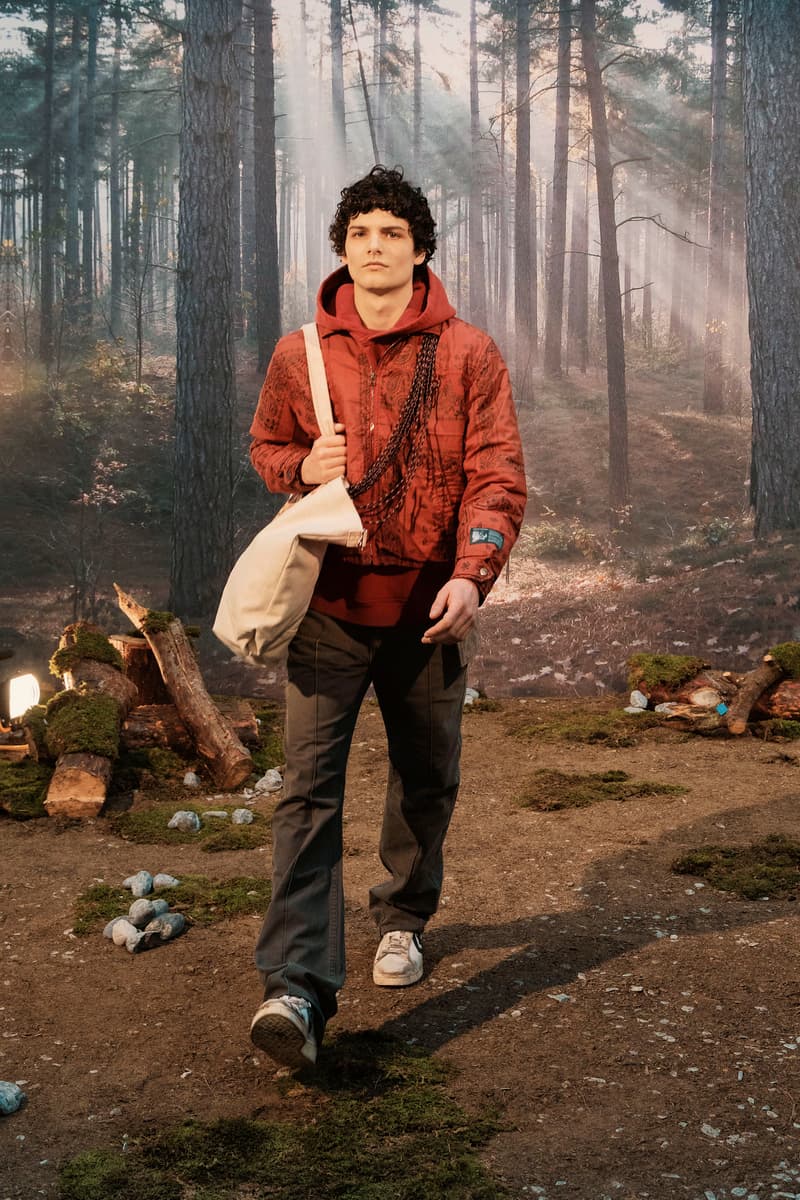 10 of 30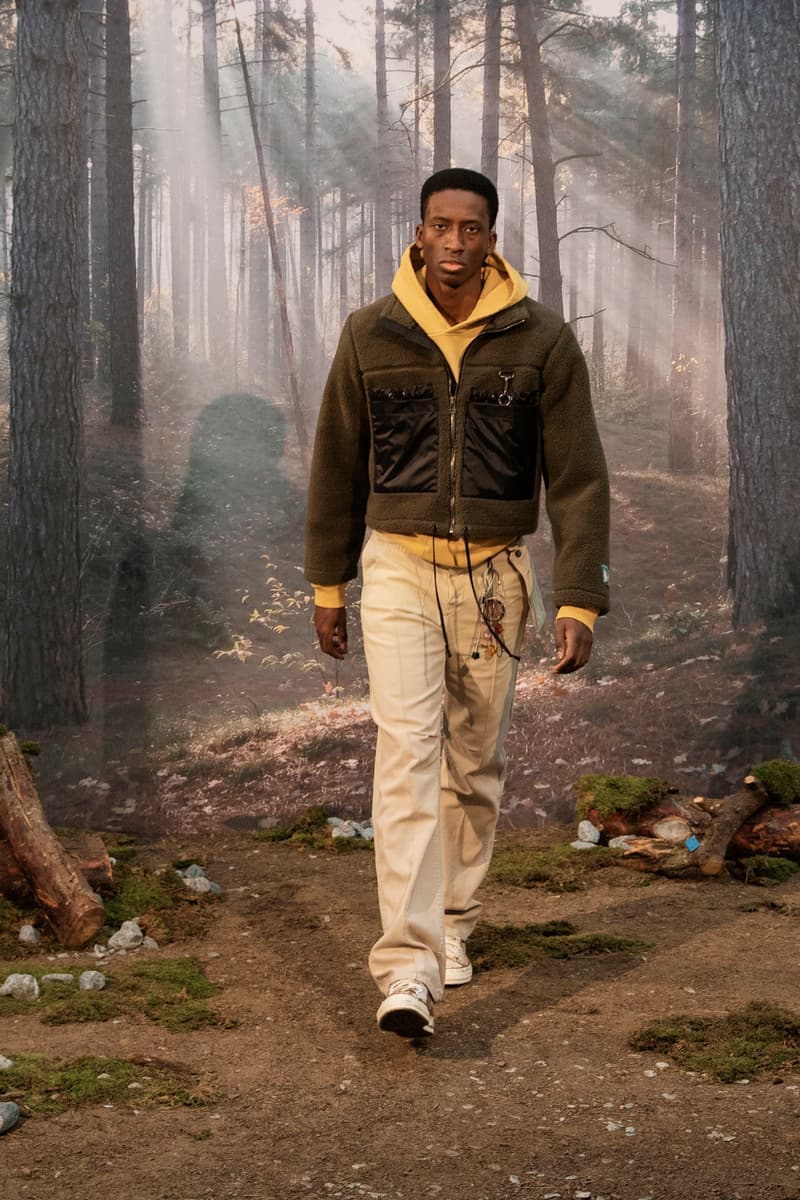 11 of 30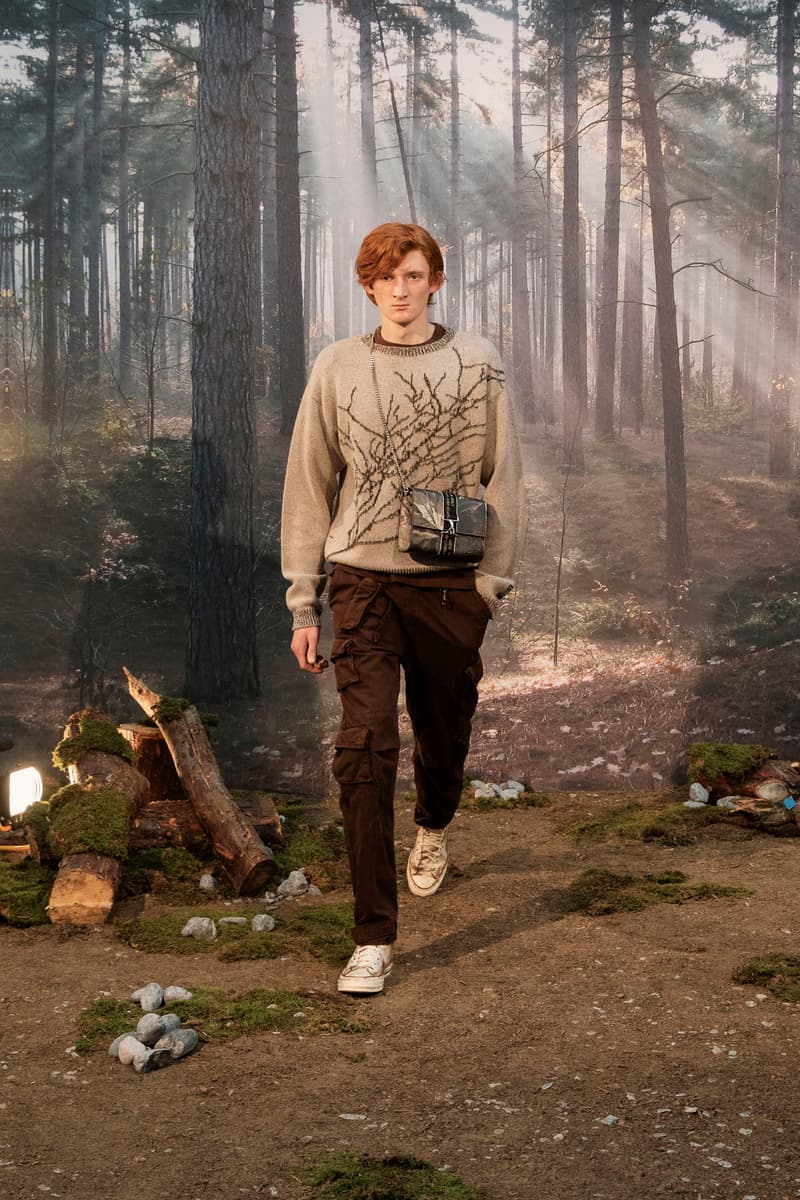 12 of 30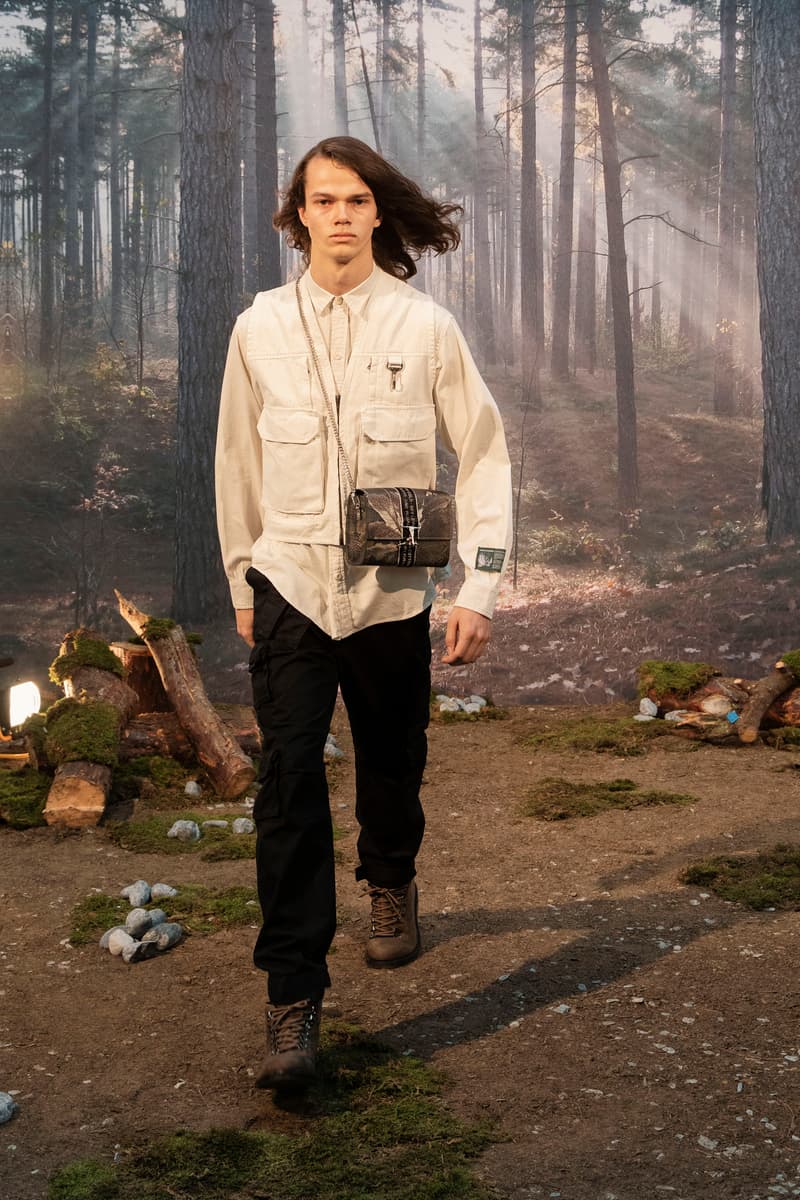 13 of 30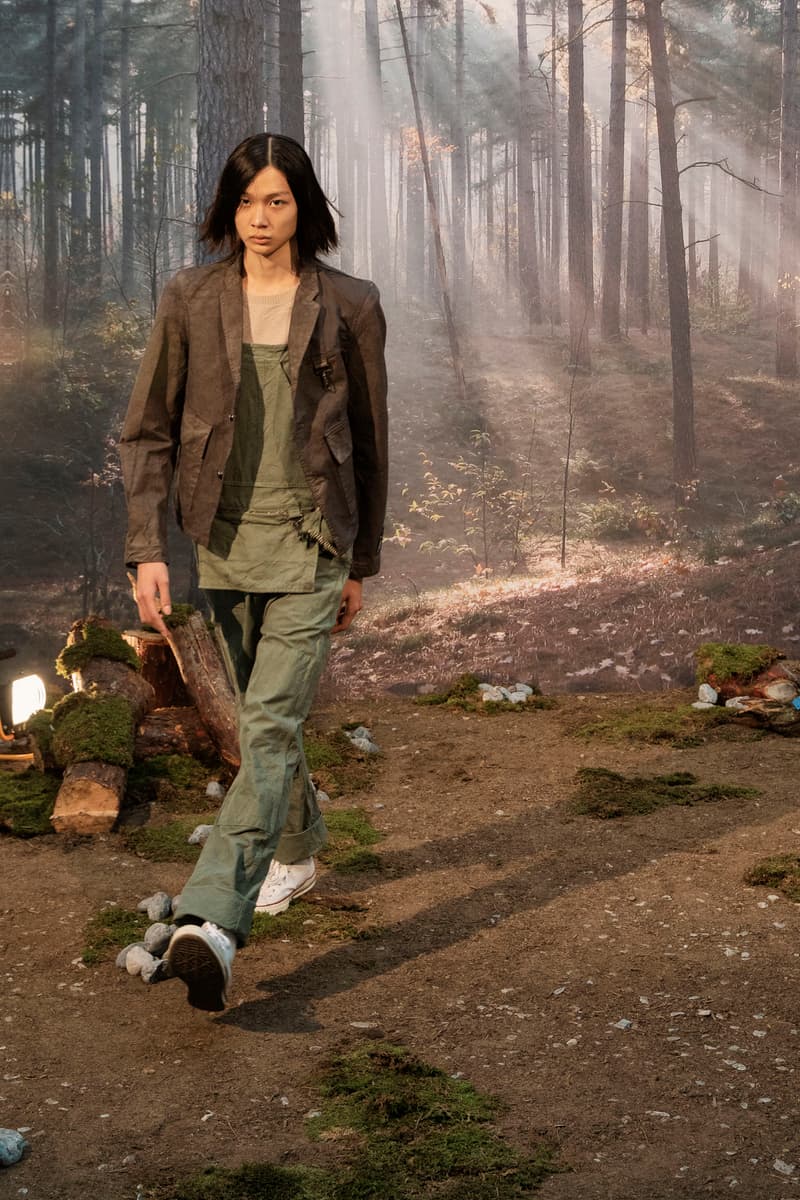 14 of 30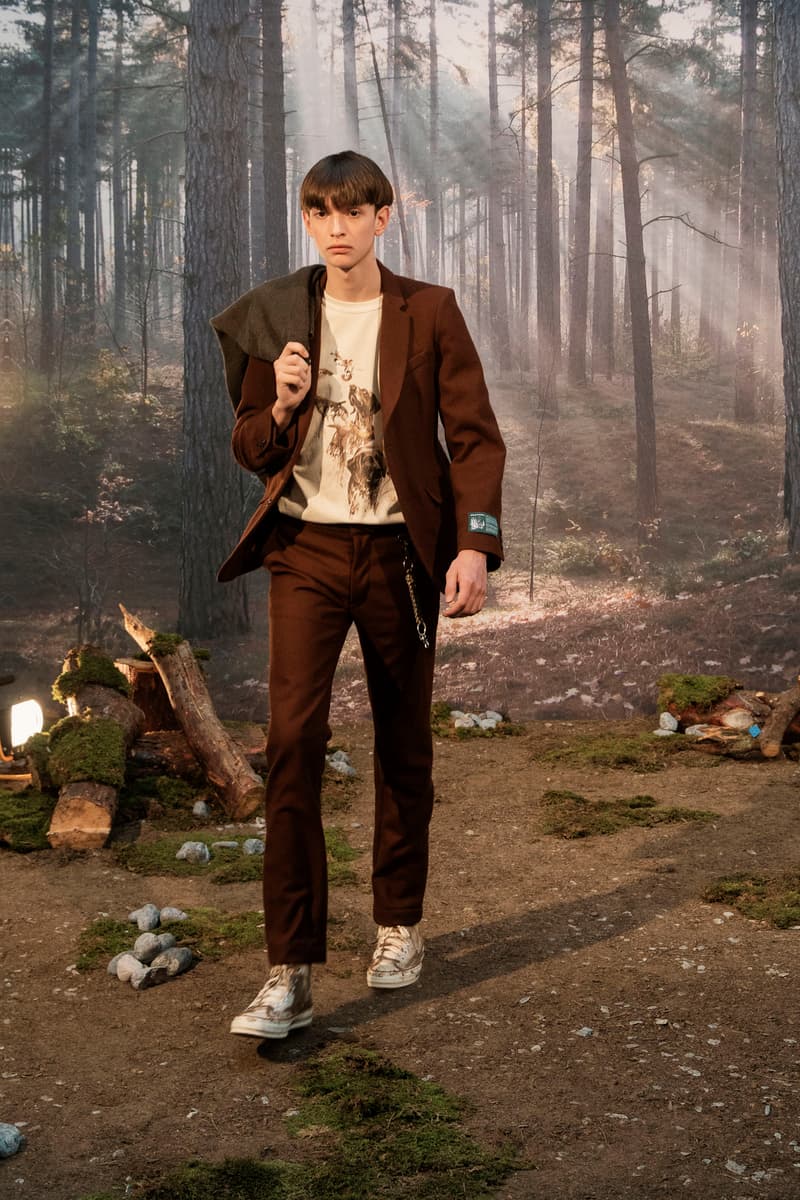 15 of 30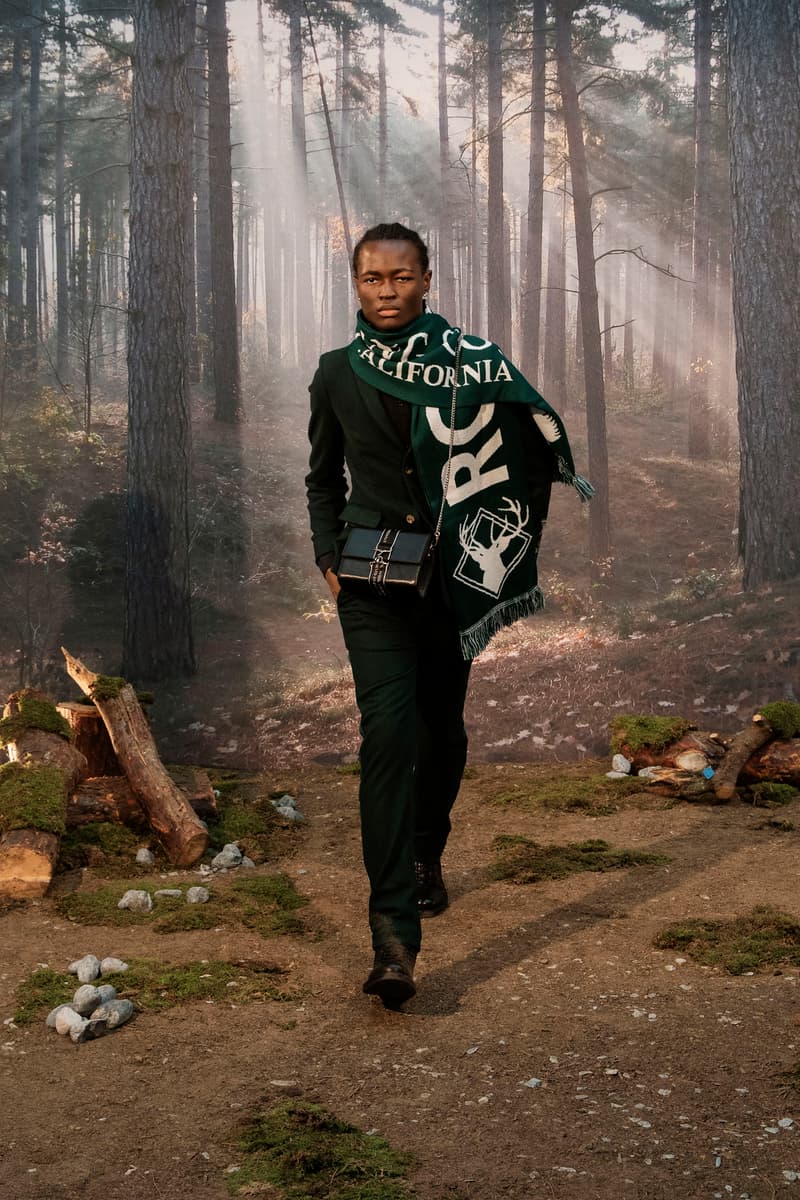 16 of 30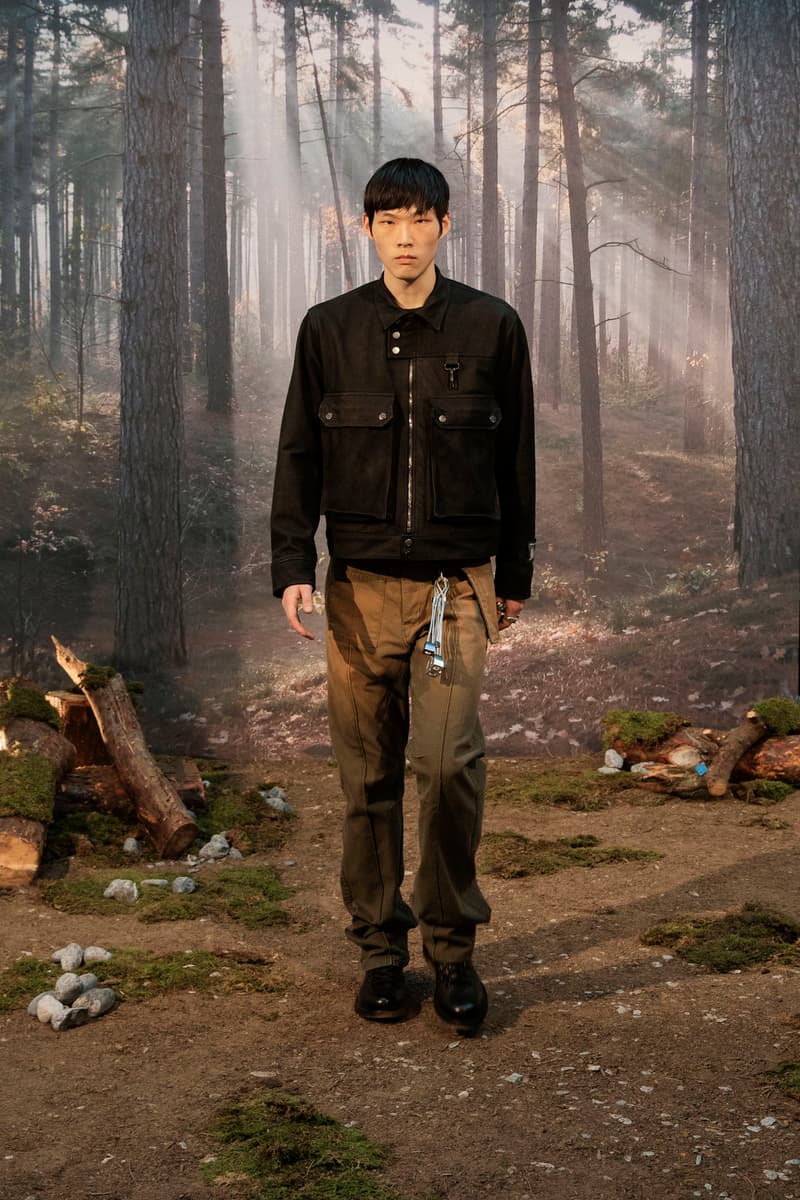 17 of 30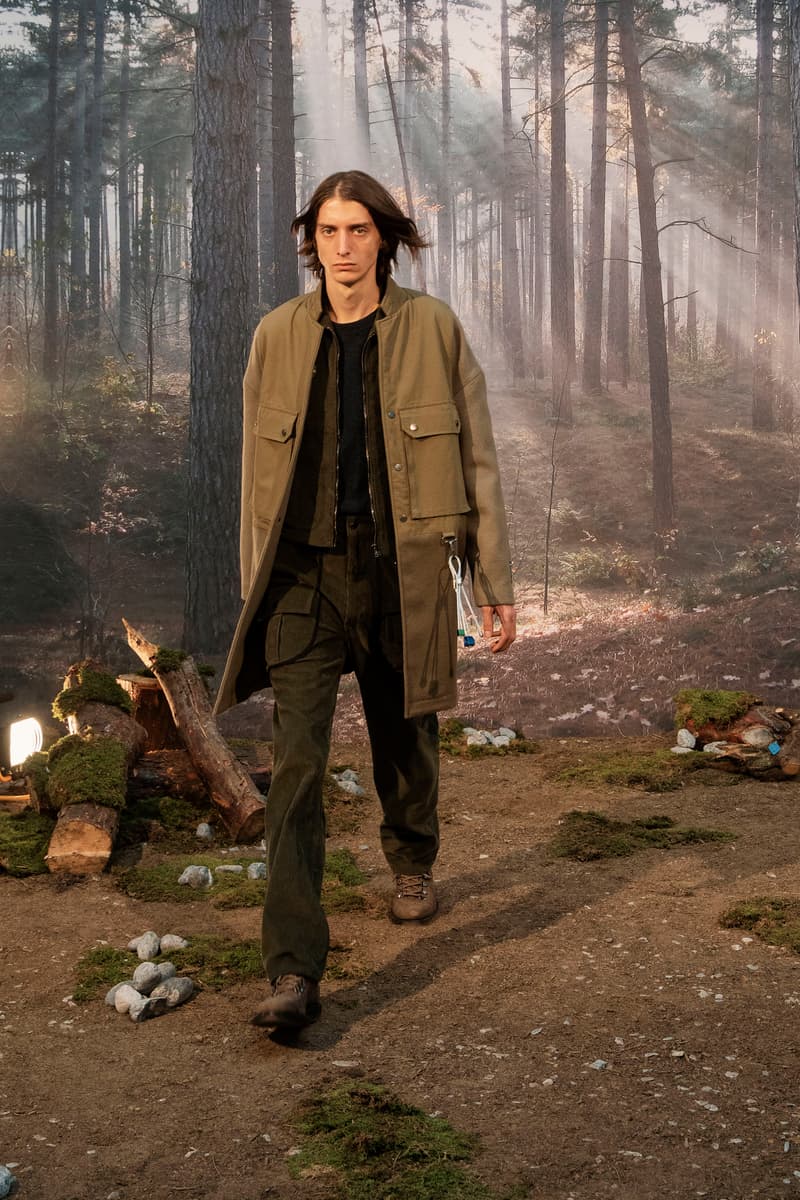 18 of 30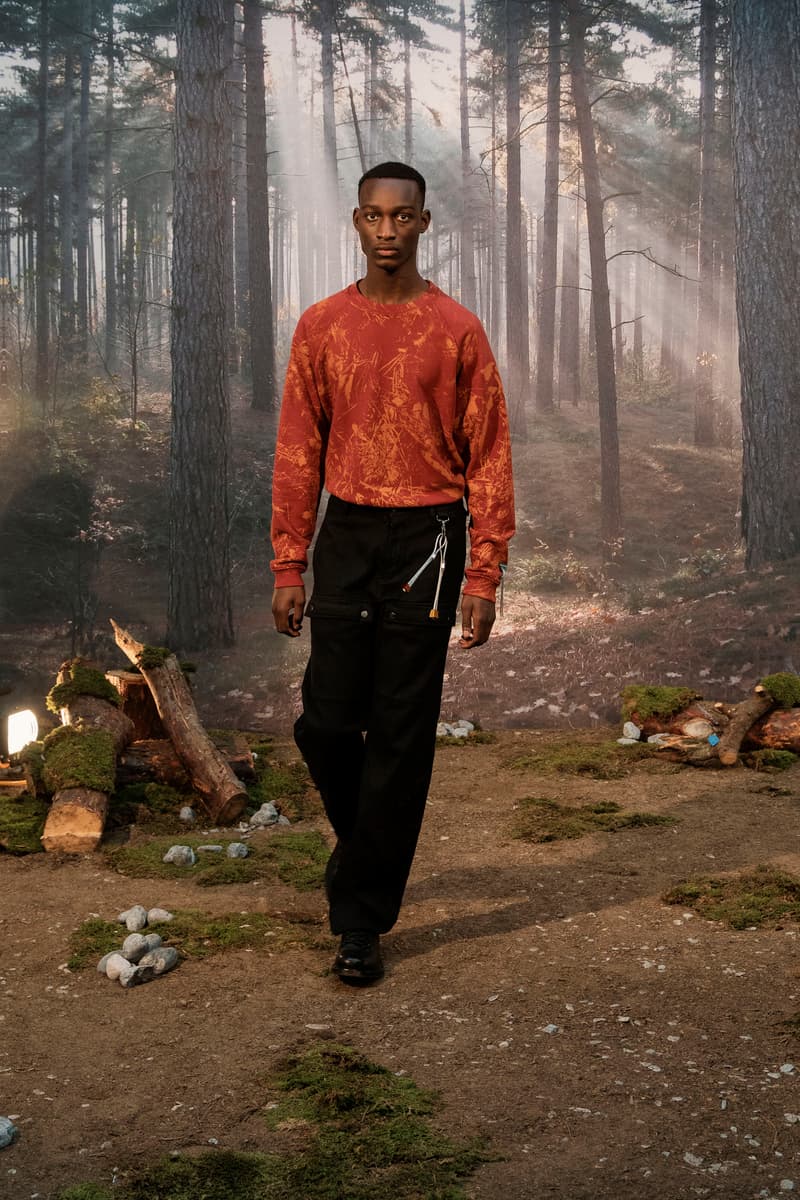 19 of 30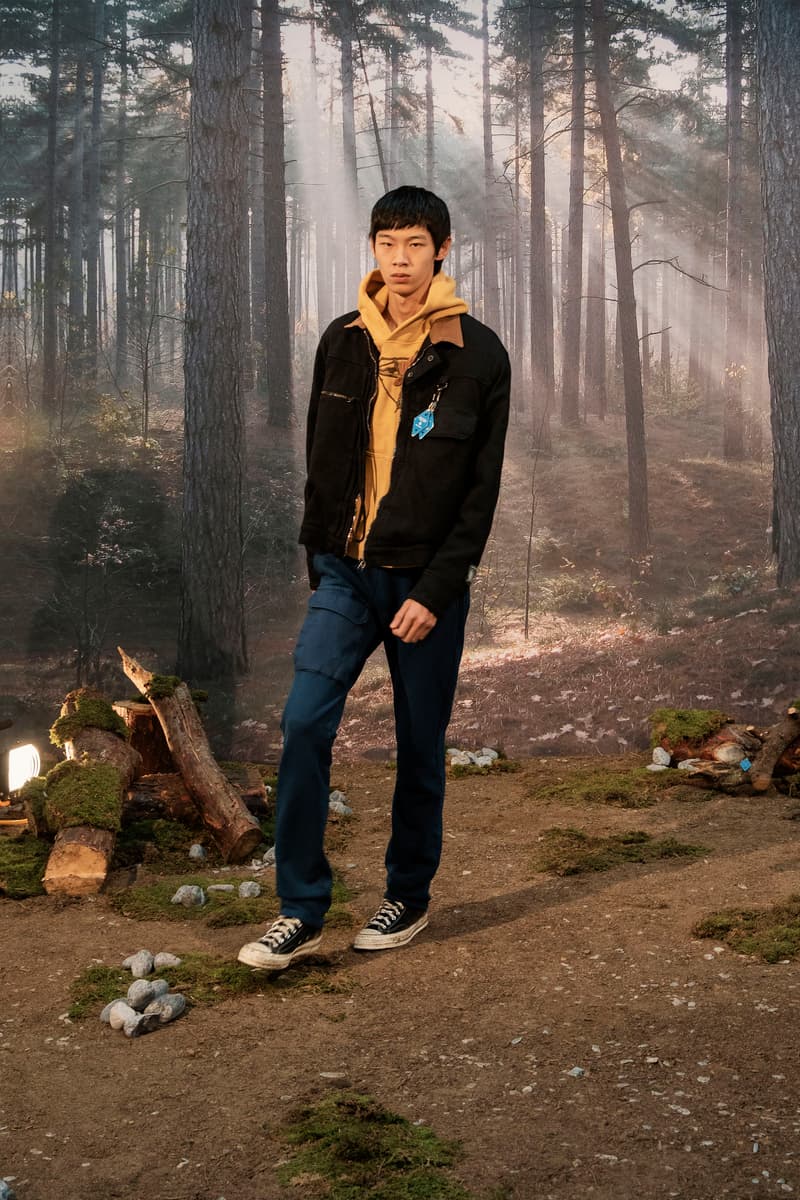 20 of 30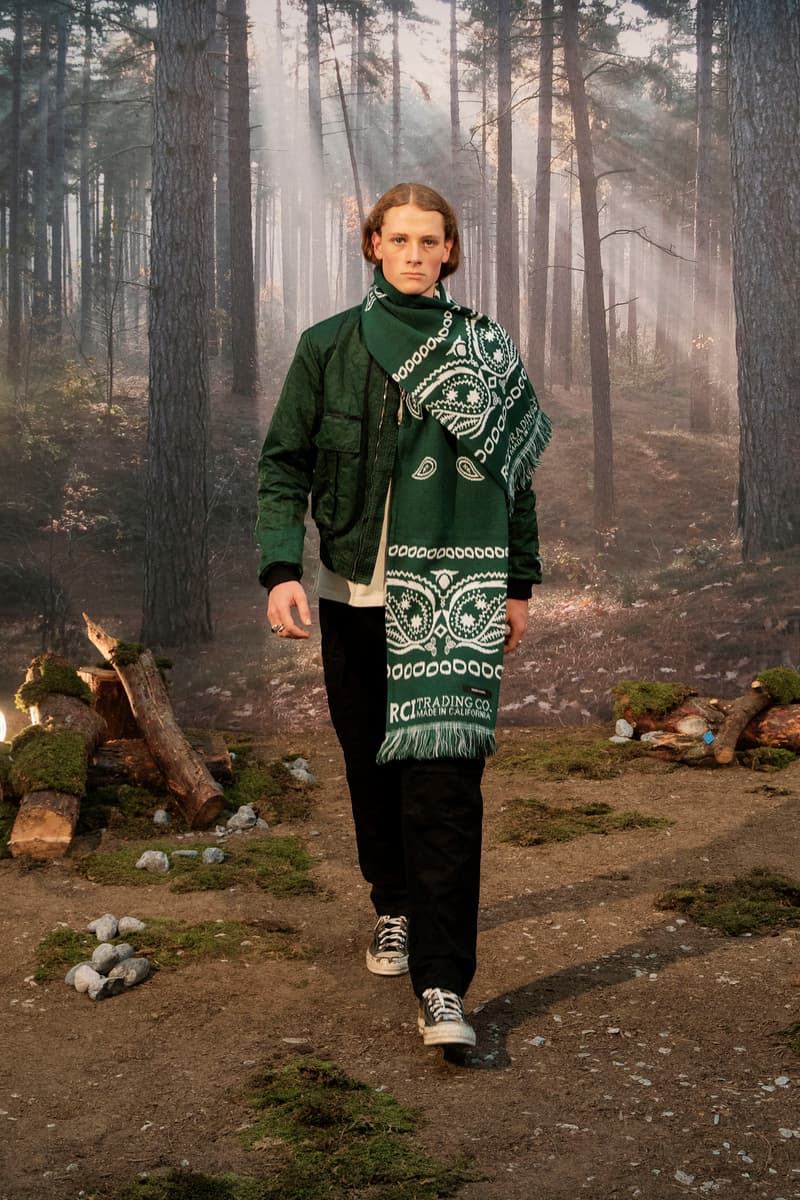 21 of 30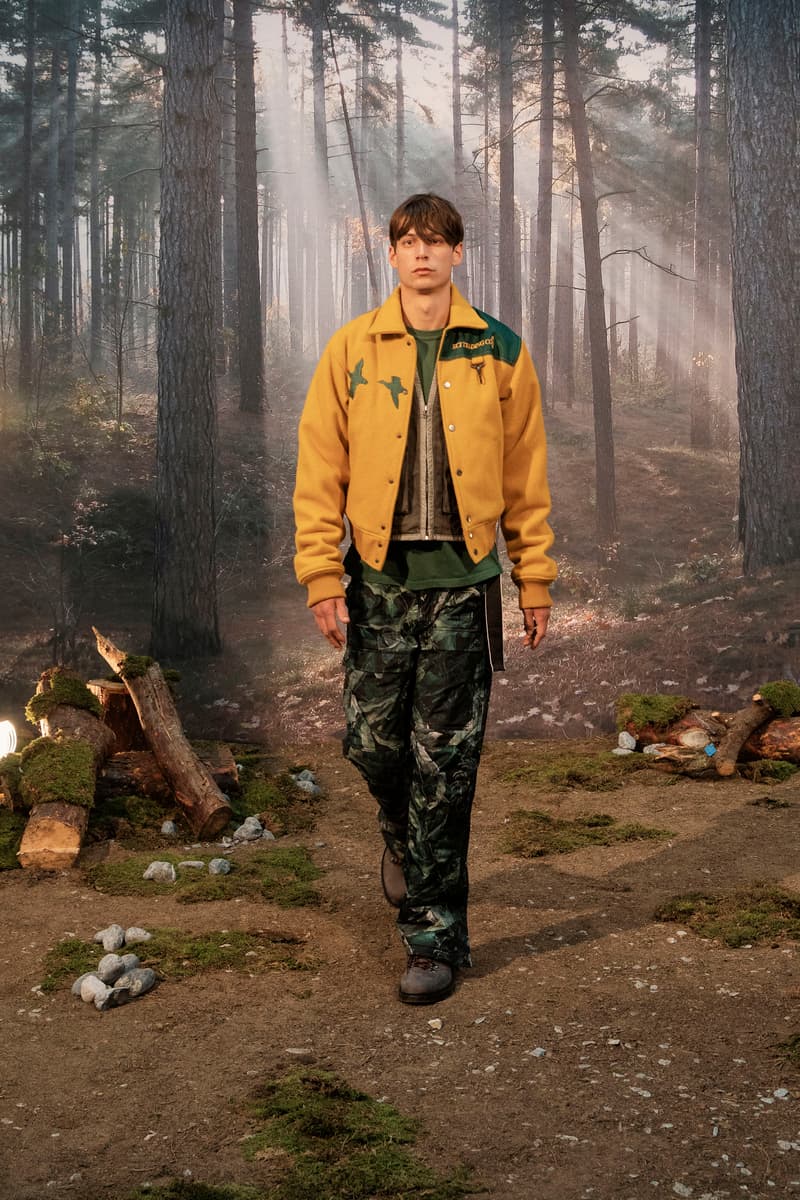 22 of 30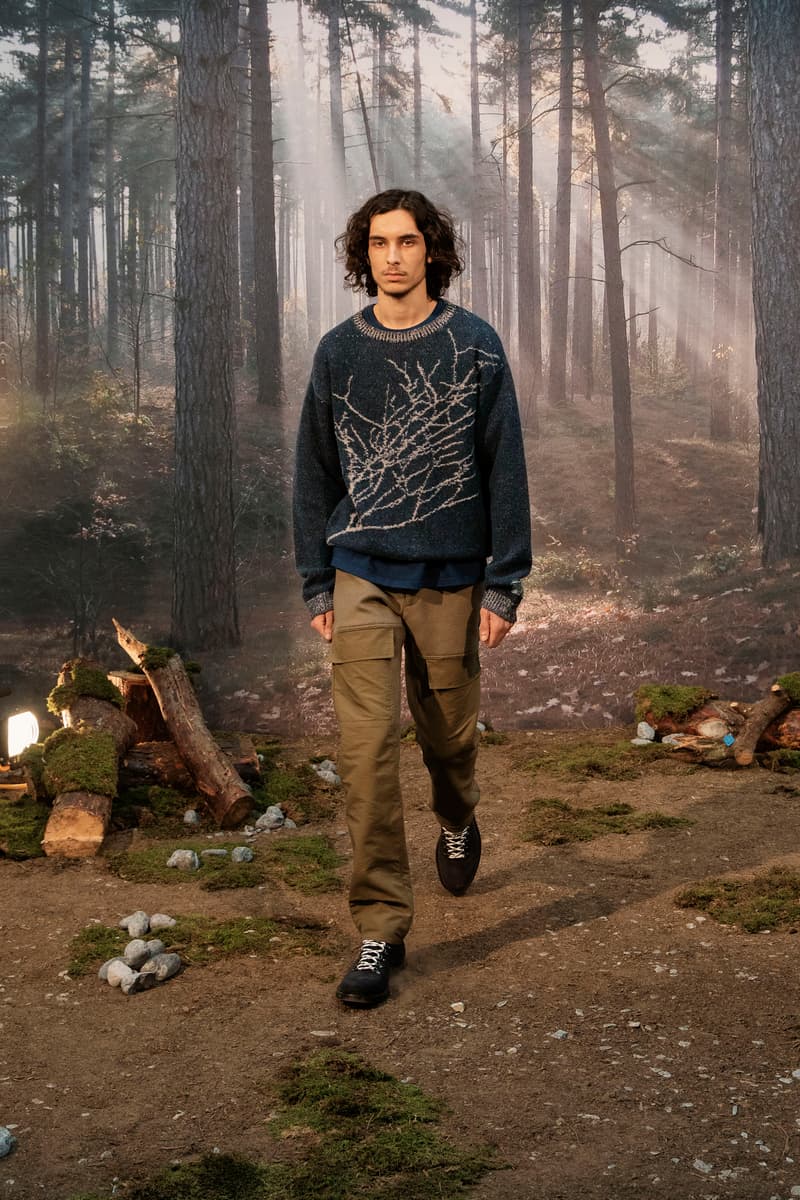 23 of 30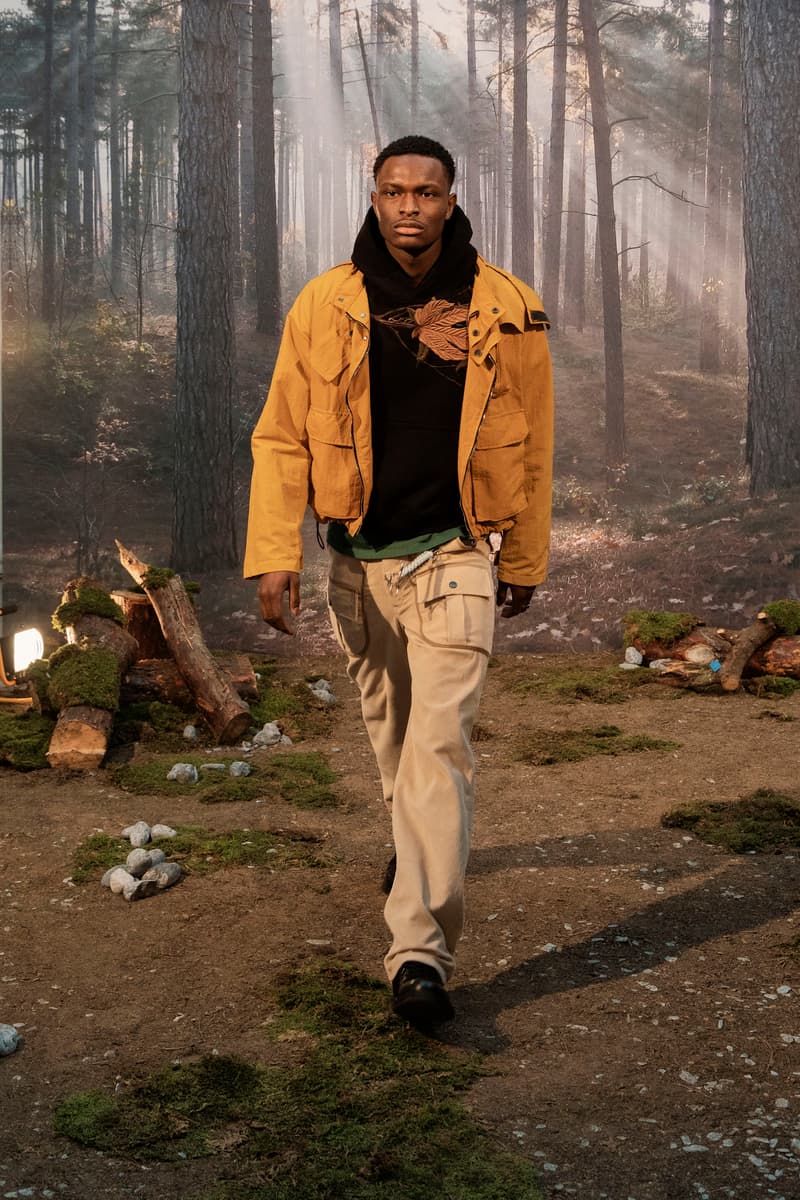 24 of 30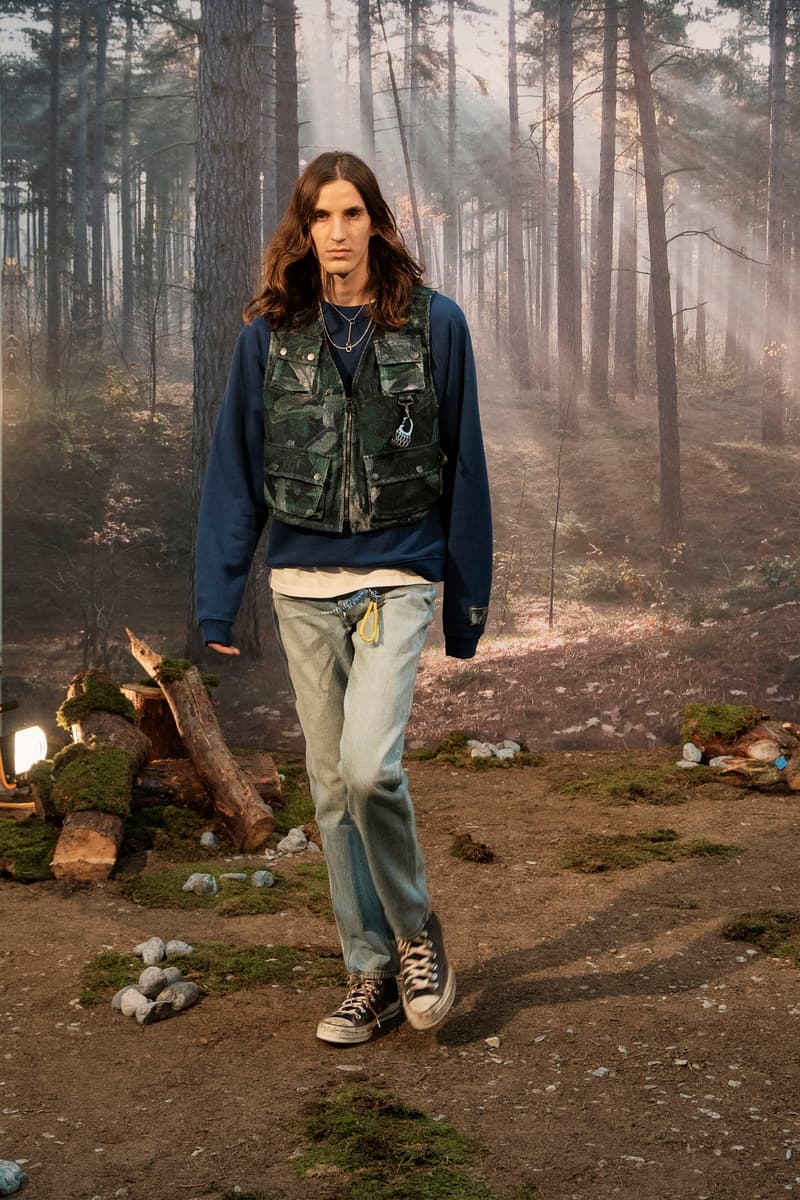 25 of 30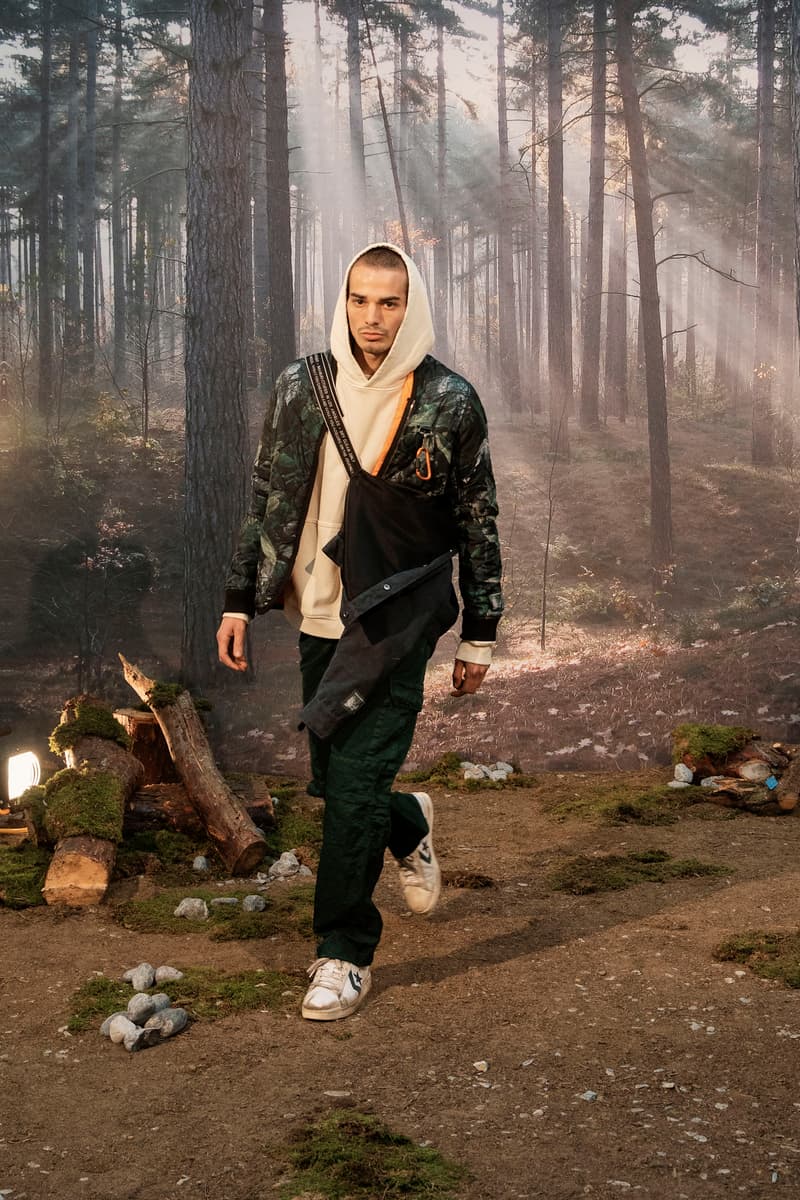 26 of 30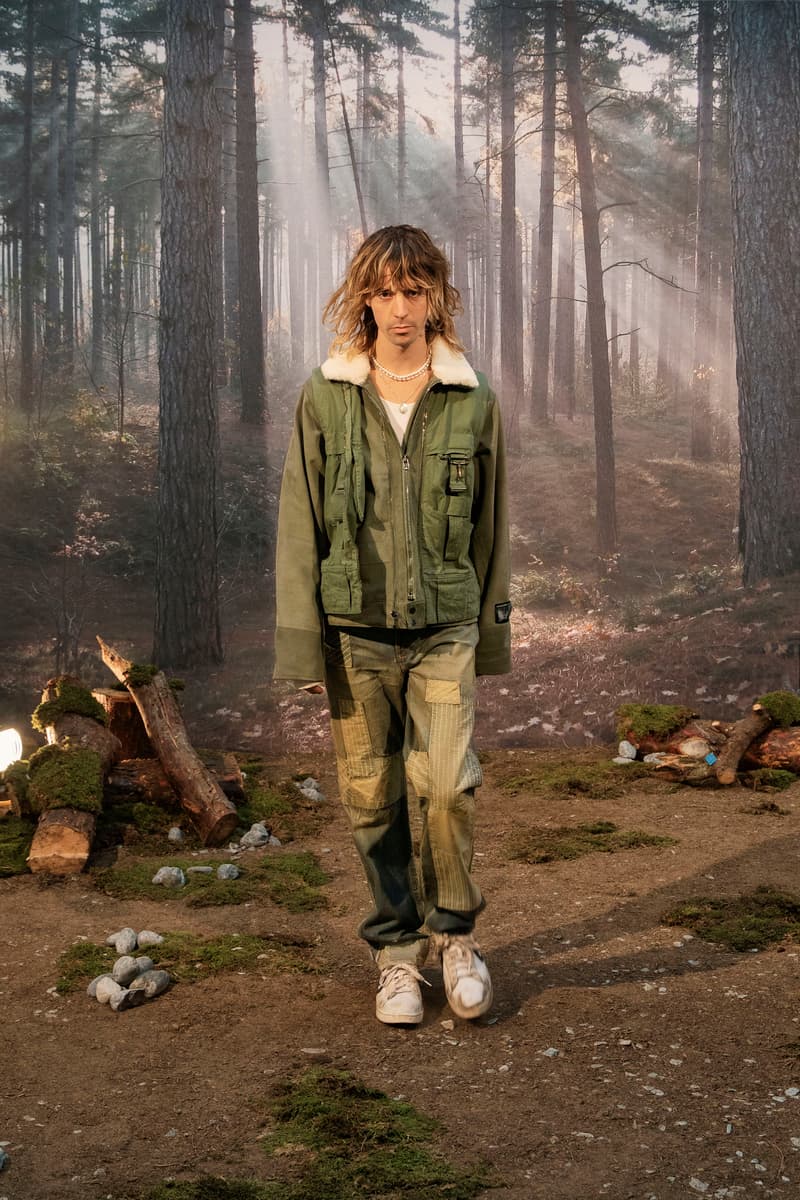 27 of 30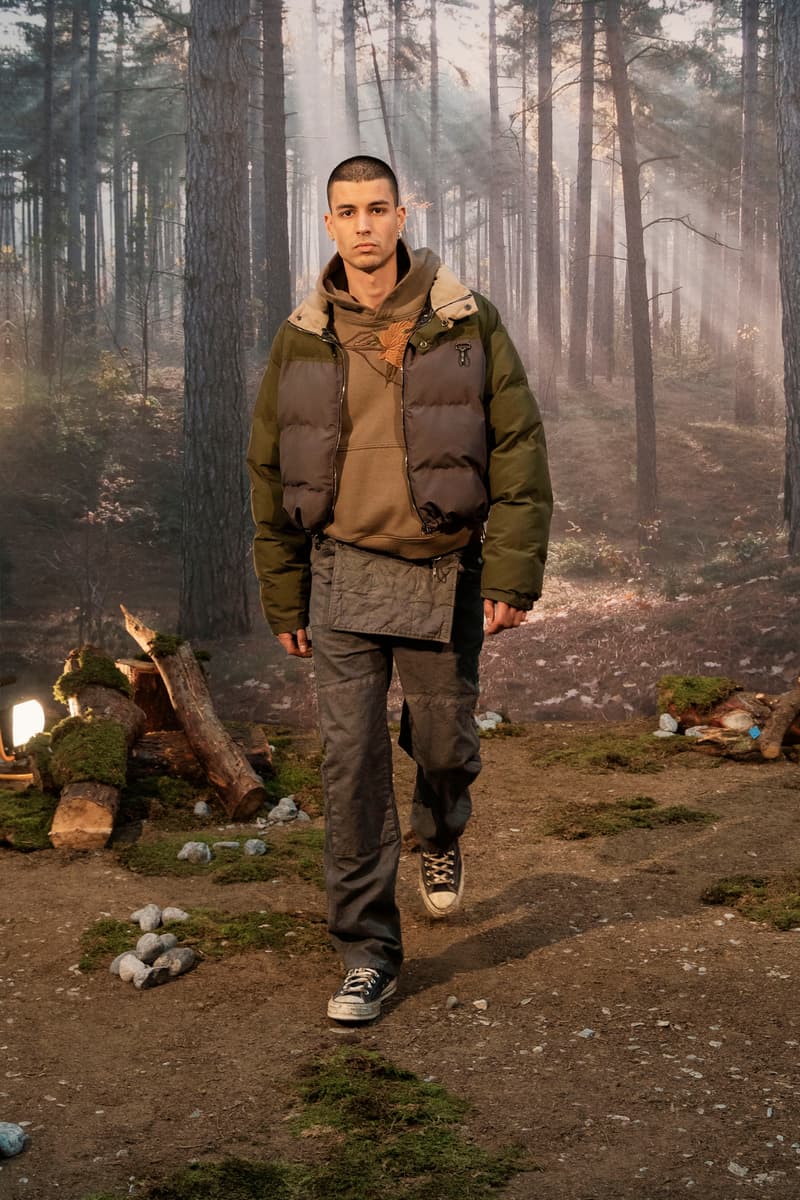 28 of 30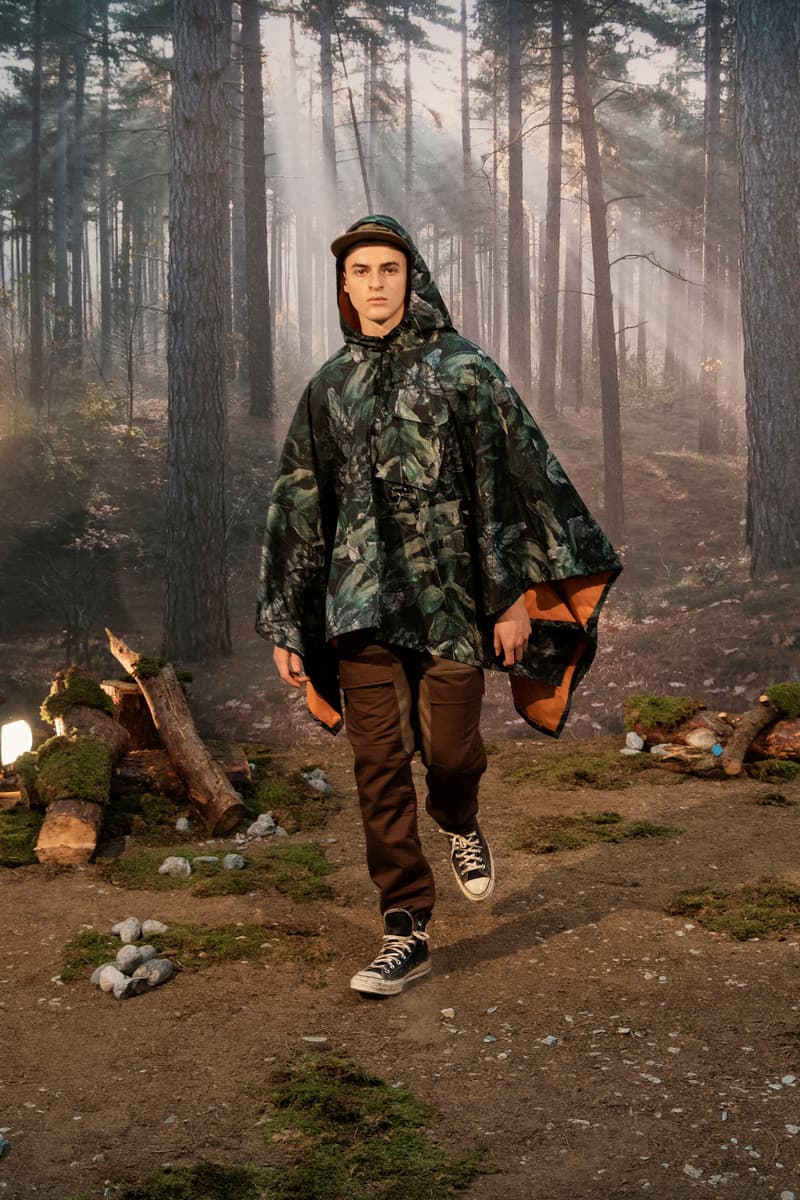 29 of 30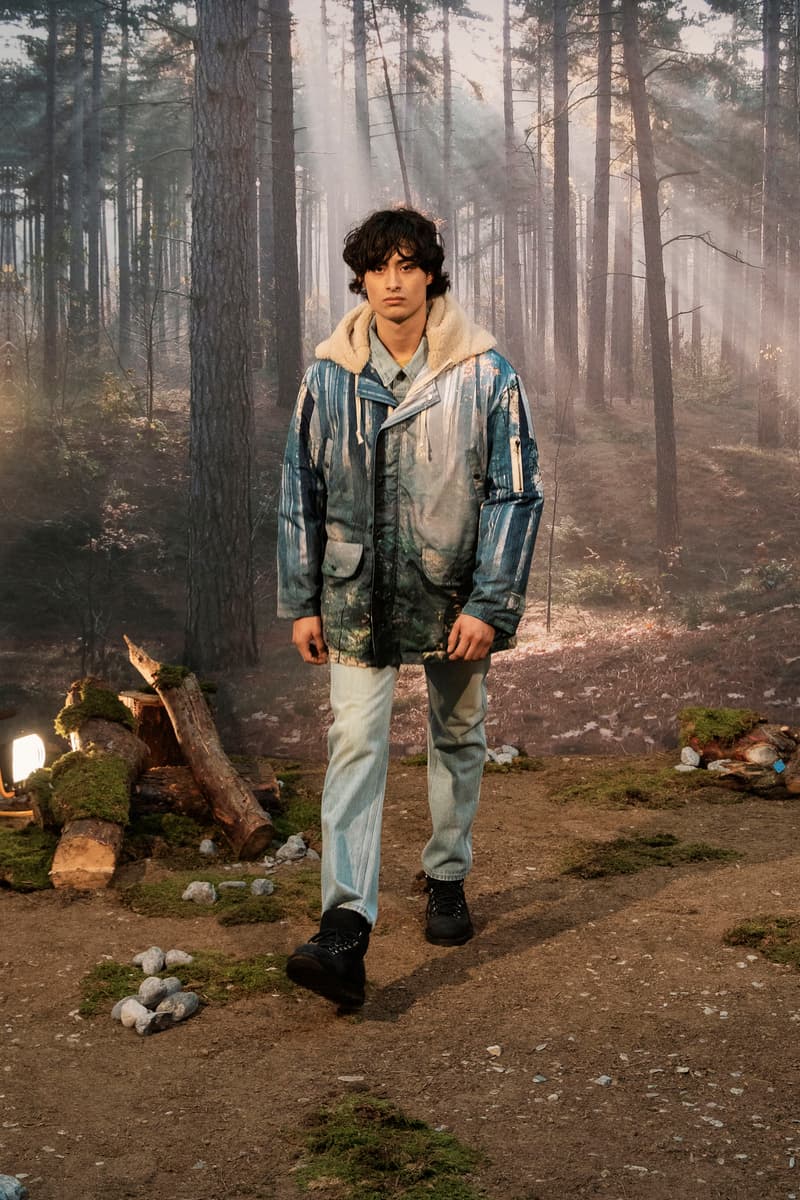 30 of 30
Reese Cooper's Fall/Winter 2020 collection "If A Tree Falls" stands as both a reaffirmation and elevation of his core inspirations as he continues the narrative journey of his design career.
Exhibited at Paris Fashion Week, the CFDA/Vogue Fashion Fund runner-up teamed with PLAYLAB to transform Palais de Tokyo into a woodlands movie set, complete with exposed lighting and designated photo locations for a behind-the-scenes look at the designer's idealized world.
By far his largest collection to date, the presentation features various in-house designed bespoke fabrics such as a waterproof forest scene, embroidered foliage and custom camouflage. Trailing back to the signature motif of vintage Americana fused with the great outdoors, the collection utilizes an elevated technical approach combined with the brand's sustainability goals, resulting in knitwear crafted from cotton and recycled paper and the Wiser Wash® denim wash technique that requires less than one cup of water.
Stand-out pieces include a leather jacket with a detachable cotton utility vest and waxed cotton jackets insulated with Primaloft, while soft corduroy trousers and jackets, flannels, cargos and traditional T-shirts and hoodies complete the collection. Certain pieces are embellished with graphic messages along with a hoodie "sketched" by the designer himself. Finally, references to hiking and trail marks can be found throughout the collection, helping Cooper find his way forward.
For more contemporary fashion, Craig Green FW20 dives into the abstract.