Christopher John Rogers Wins $400,000 USD CFDA/'Vogue' Fashion Fund 2019 Award
Rogers, alongside runner-ups Reese Cooper & Danielle Hirsh, will also have one year of mentoring.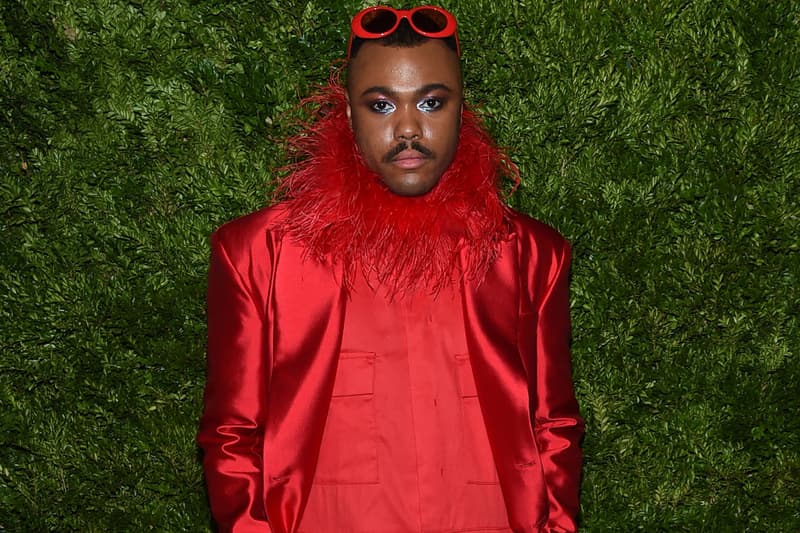 Womenswear designer Christopher John Rogers has been crowned the winner of the CFDA/Vogue Fashion Fund 2019. The 25-year-old Brooklyn-based designer from Baton Rouge, Louisiana, is known for his eccentric and eclectic takes on traditional dressmaking, which is loved by the likes of Michelle Obama, Lizzo, and Tracee Ellis Ross, as well as Ashley Graham, who co-presented Rogers with his award.
Christopher John Rogers will be awarded $400,000 USD by the fund as well as a year of mentorship from a CFDA member. He fought off competition including Danielle Hirsh of Danielle Frankel — the CVFF's first-ever bridal wear finalist — and Reese Cooper, who is known for his eponymous streetwear-tinged label. Both of the runner-ups will receive $150,000 USD and a year of mentorship.
The CFDA/Vogue Fashion Fund was established in 2003 to help emerging American talent bloom into becoming the next generation of designers, as a result launching the highly-successful careers of Alexander Wang, Telfar, Pyer Moss and more. Anna Wintour, editor in chief of Vogue, artistic director of Condé Nast and one of the 11 members on the CVFF selection committee said the ten finalists showed "a true reflection of American fashion — and the world — today, speaking to creativity, community, and sustainability."
In his acceptance speech, Rogers said, "I am so grateful to my parents for giving up so much that allowed me to be here, to my team who, through all the full-time jobs and all the leaving early, allow us to make this collection, and thank you to the judges for seeing something in me."
In other news, brands including Rolex, Gucci and Louis Vuitton have been said to have the strongest emotional connections to their customers.