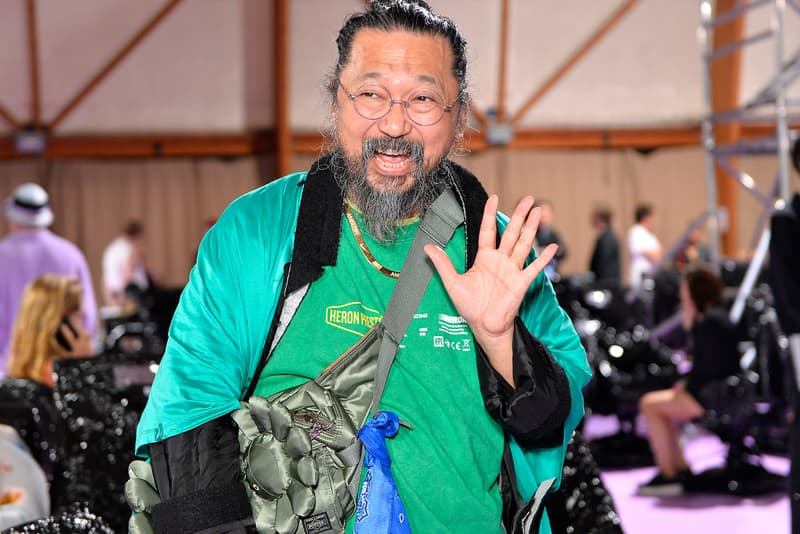 Murakami Unveils New 'Stupid Cat Painting' at the Art Gallery of NSW
Made up of 502 different silkscreens.
---
Following up his collaborative artwork with Pharrell Williams, Takashi Murakami has returned with his latest piece, a 10-meter-long cat painting which he jokingly calls "stupid."
The painting is made up of 502 different silkscreens, which required the help of approximately 350 assistants, and is the largest piece to ever join the Art Gallery of NSW's (New South Wales) international collection. According to Murakami, the artwork was made out of boredom: "When I am sitting in this art world, I am super bored… Every day, every moment making the same reaction, the same words. I [am] making a flower painting almost every day. That is sitting in front of the computer, I have to change the colour – I need AI or something like that."
The actual name of the piece is a lengthy mouthful, and it's called Japan Supernatural: Vertiginous After Staring at the Empty World Too Intensely, I Found Myself Trapped in the Realm of Lurking Ghosts and Monsters. It's the centerpiece of the Japan Supernatural exhibition at the NSW and features a bevy of Japanese folklore demons battling samurai behind the gaze of a "stupid" giant cat. As to the concept or meaning behind the painting, the artist has remained elusive, stating in the gallery's opening Q&A, "You find me, commission me, bring me here and question me," he said along with a big laugh. "I make you stupid cat painting. In my head [it] is stupid, stupid thing."
Tickets for Japan Supernatural at the Art Gallery of NSW are currently available at artgallery.nsw.gov.au until March 8, 2020 — prices range from $8 — $17 USD.
Elsewhere, William Strobeck has teased his "My Lovely Mess" exhibition at MILK gallery.