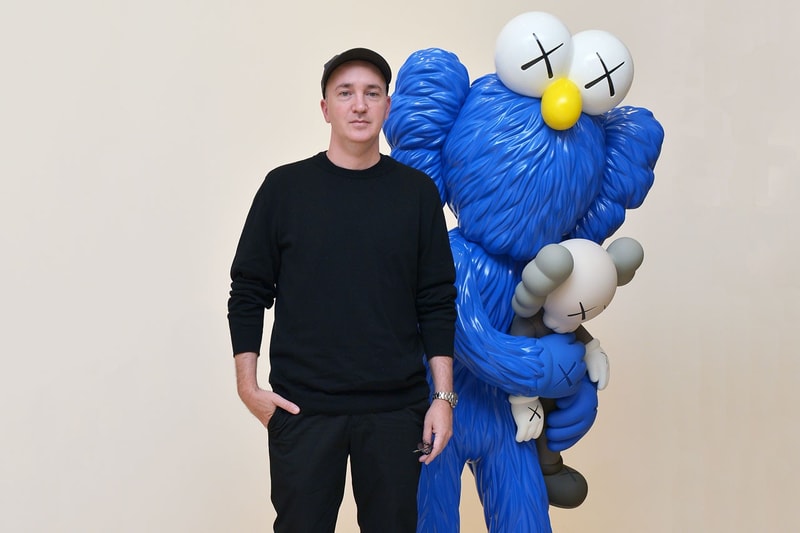 Phillips to Host Private Sale of KAWS & Banksy Artwork in New York
Priced from $25,000 – $4 million USD.
---
20 works from Banksy and KAWS will be making their way to a private selling exhibition in New York. Dubbed "Ten Monkeys and a Dolphin: Banksy & KAWS," the show will be hosted by auction company Phillips and will feature a series of rare paintings, prints and sculptures.
Last year, both artists had works that were sold at prices soaring in the millions, like Banksy's DEVOLVED PARLIAMENT for $12 million USD or Kaws' THE KAWS ALBUM for $14.8 million USD. But it appears these prices are exceptional outliers to the usual prices seen for the artists' works. According to Phillips' head of private sales Miety Heiden, "the market is very deep for both these artists." She adds, "we see more and more people coming into this market every day, but it's still not at the price levels of Warhol or Basquiat, so it's still very accessible for a big group of art collectors."
All 20 works to be up for auction will be coming from an anonymous European collector. Furthermore, the show will see a wide spectrum of prices, starting from $25,000 USD all the way to $4 million USD, with one highlight artwork as Banksy's Laugh Now from 2002, which features a chimp with a sign that reads "Laugh now because one day we'll be in charge."
"Ten Monkeys and a Dolphin: Banksy & KAWS" selling exhibition will take place on January 14 and run through until February 10 at Phillips New York.
Elsewhere, Simon Beck has stomped out a series of giant snow artworks.