Pharrell and The Neptunes Amongst Artists Inducted Into Songwriters Hall of Fame
This year's ceremony focuses on both diversity and the history of Motown.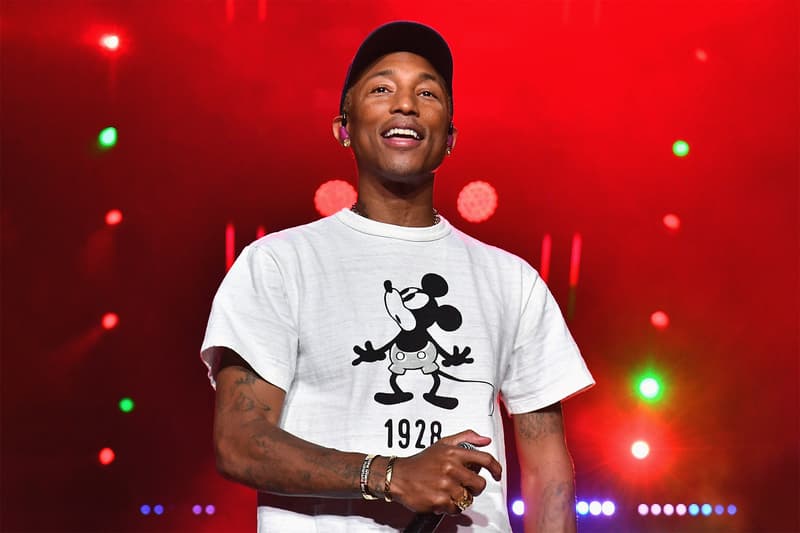 The 2019 Songwriters Hall of Fame ceremonies was historic for a number of reasons. Not only did Missy Elliott become the third rapper inducted into the prestigious imprint, but she was also the first female hip-hop inductee. In previous years, President Barack Obama even honored JAY-Z in a video in which he said, "I like to think Mr. Carter and I understand each other," Obama shared. "Nobody who met us when we were younger men would have expected us to be where we are today."
Now the Songwriters Hall of Fame has announced the 2020 inductees and the list is as diverse as ever for the imprint's 51st annual ceremonies. After the news that The Neptunes would be reuniting full-time, Pharrell and Chad Hugo have been awarded a spot. Mariah Carey will also join the Hall of Fame this year alongside the likes of 1980's British pop duo Eurythmics, The Isley Brothers, Steve Miller, Rick Nowels and Mowton Record's first ever Head of A&R William "Mickey Stevenson.
Songwriters Hall of Fame Chairman Nile Rogers said of this year's showcase, "The first thing you need to know is it's about the song, the second thing you need to know is it's about the song, the third thing you need to know is it's about the song. I am very proud that we are recognizing some of the culturally most important songwriters of all time and that the 2020 slate of inductees represents diversity and unity across genres, ethnicity and gender, writers who have enriched our lives and in their time literally transformed music and helped make it what it is today." The 51st Annual Songwriters Hall of Fame Induction Ceremonies will take place Thursday, June 11, 2020 at the Marriott Marquis Hotel in New York City.
For more, revisit our coverage of Pharrell's first annual Something In The Water festival and check out this year's 2020 GRAMMY Awards performance lineup (which has been updated to include Tyler, The Creator and Ariana Grande).