Impossible Foods Expands Its Line up With Plant-Based Pork & Sausage
The follow-up to the Impossible Burger.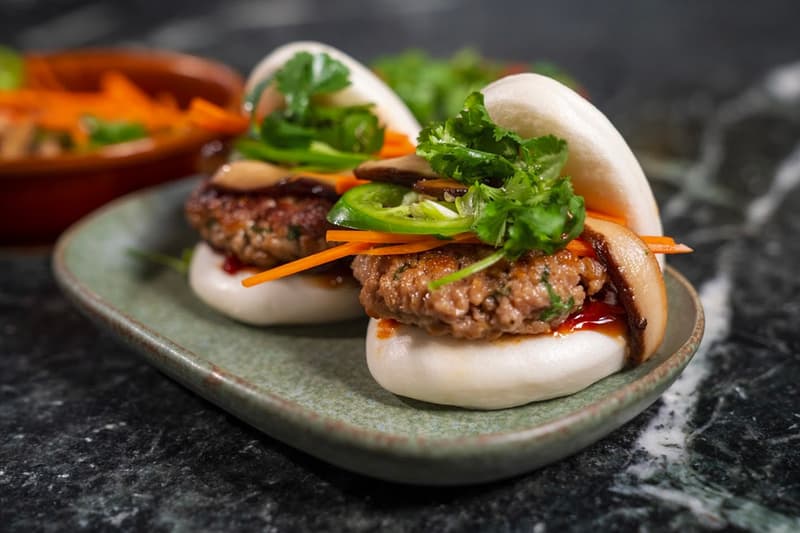 1 of 3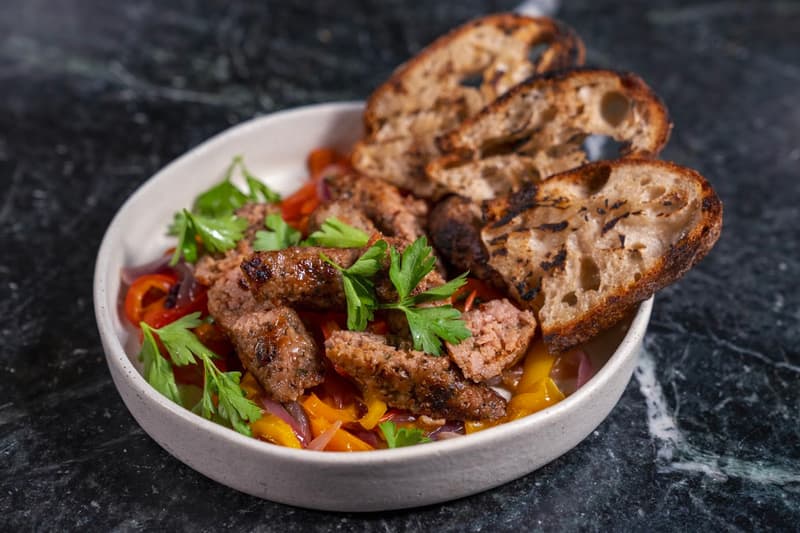 2 of 3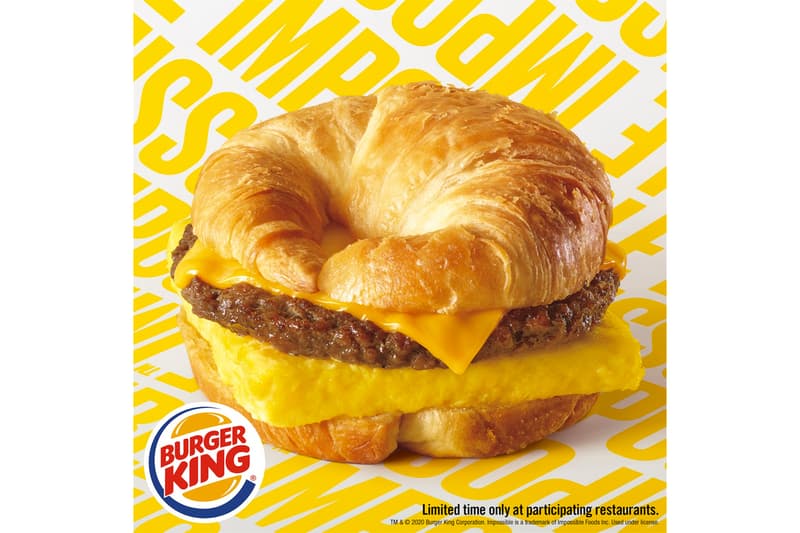 3 of 3
At CES 2020, Impossible Foods provided an exclusive first taste of its new Impossible Pork product. Serving as the follow up to the Impossible Burger which debuted back in 2016, Impossible Pork is a plant-based food option that tackles the world's most ubiquitous meat. The leading food-tech startup has created a delicious, nutritious, gluten-free, meat alternative that can be used in any recipe that calls for ground pork.
Impossible pork has been developed to be eligible for kosher and halal certification and easily cooked in the steamer, oven, charbroiler, flat-top grill or sauté pan. Each 4-oz. serving of the hormone-free, antibiotic-free plant-based product has 16 g protein, 3 mg iron, 0 mg cholesterol, 13 g total fat, 7 g saturated fat and 220 calories.
Additionally, Impossible Foods has used its new creation to introduce Impossible Sausage. Replicating a traditional breakfast taste, the juicy and savory meat substitute is a pre-seasoned product that utilizes the company's new plant-based pork. Impossible Sausage will be debuting exclusively at 139 Burger King restaurants in Savannah, Georgia; Lansing, Michigan; Springfield, Illinois; Albuquerque, New Mexico; and Montgomery, Alabama late January. The select locations will be offering the limited-time-only Impossible Croissan'wich which features a toasted
croissant, egg, cheese and an Impossible Sausage patty.
Learn more about Impossible Foods' new plant-based pork and sausage products below.
For more food and beverage news, Coca-Cola Japan is set to introduce a limited Strawberry Coke flavor.