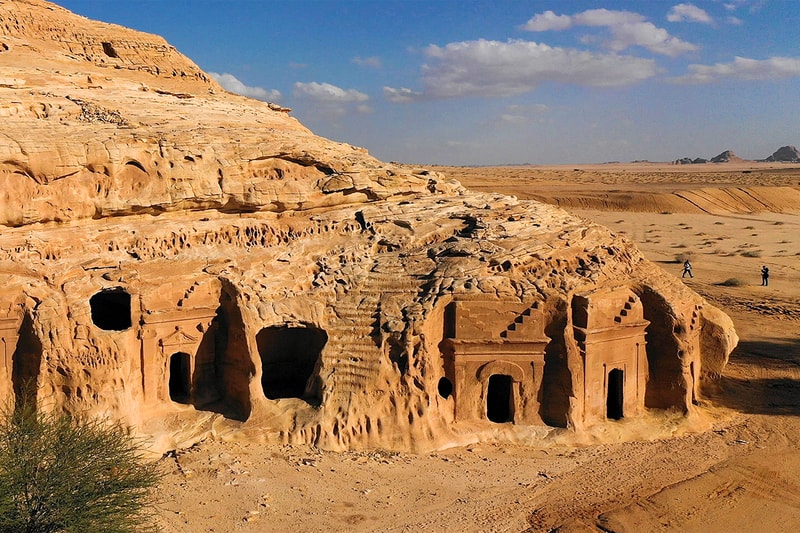 Desert X's Inaugural Saudi Arabia Exhibition Announces Participating Artists
The event has drawn controversy recently.
---
After two successful years in 2017 and 2019 in the Coachella Valley, the site-specific contemporary art exhibition Desert X is now moving to the Saudi Arabia region of Al-Ula for its inaugural exhibition in the Middle Eastern country.
Co-curated by art specialists Raneem Farsi and Aya Alireza alongside Desert X's artistic director Neville Wakefield, the event has now announced its list of participating artists, which include: eL Seed, Lita Albuquerque, Zahrah Al Ghamdi, Superflex, Gisela Colon, Sherin Guiguis, Nasser Al Salem, Rashed Al Shashai, Mohammed Ahmed Ibrahim, Wael Shawky, Muhannad Shono, Nadim Karam, and Rayyane Tabet. The event will take place from January 31 to March 7.
Despite its success Stateside, however, Desert X has attracted criticism around the controversial nature of the upcoming exhibition as the event had earlier accepted funds from the Saudia Arabia government's Royal Commission for Al-Ula, causing the MaddocksBrown Foundation — another donor of Desert X — to withdraw its funding, citing human rights violations on the part of the Saudi Arabia government.
For more art-related news, a billionaire banker has been sentenced to prison for smuggling a $29 million USD Picasso painting.