The Vision Mercedes Simplex Reimagines the Classic 1901 35 PS
Complete with a vintage Mercedes logo.
1 of 10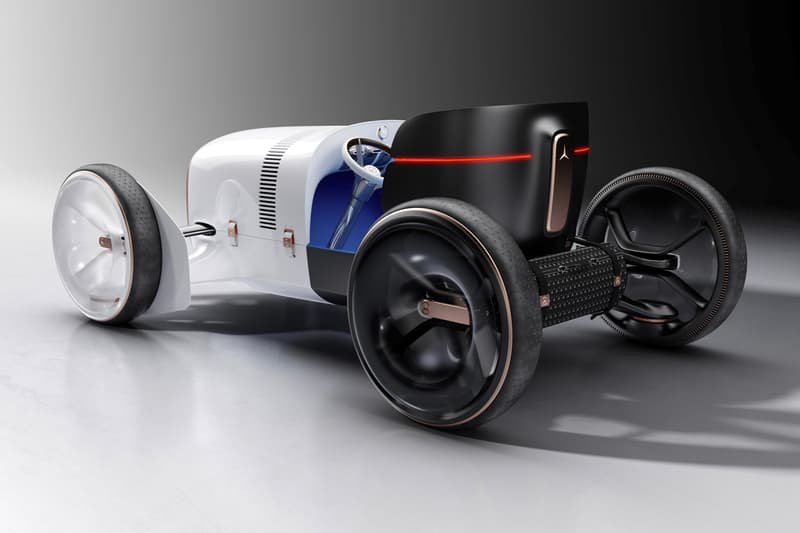 2 of 10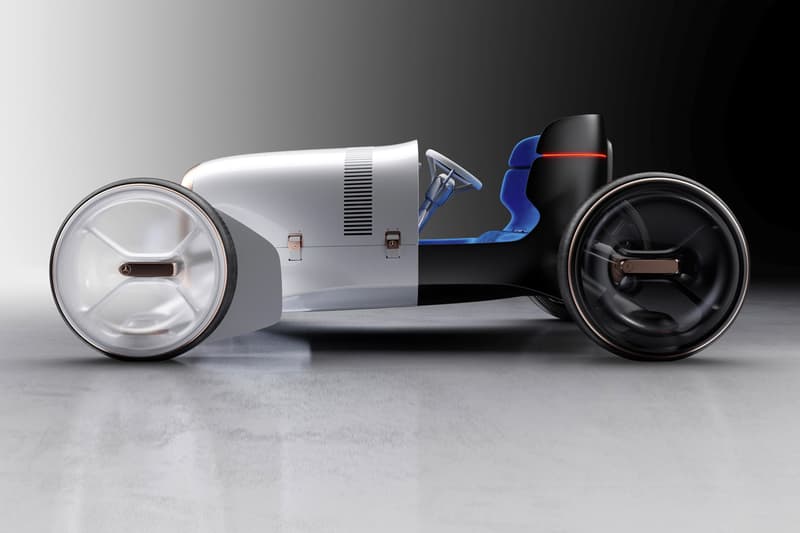 3 of 10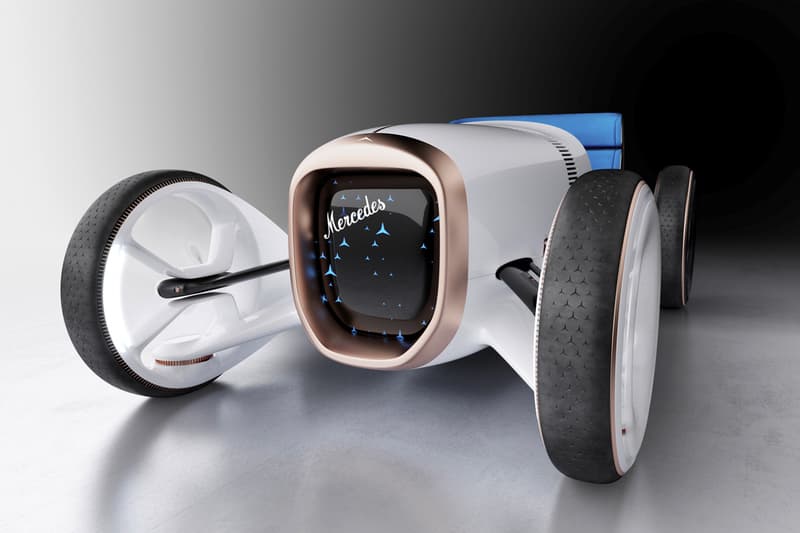 4 of 10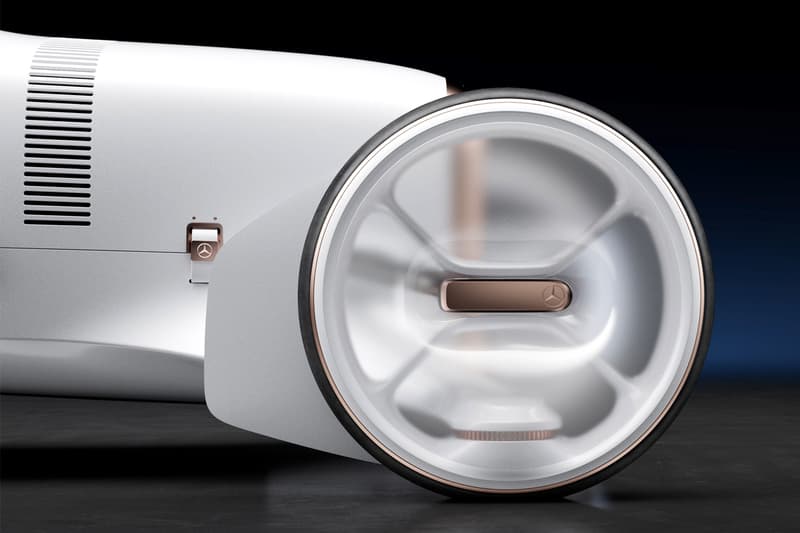 5 of 10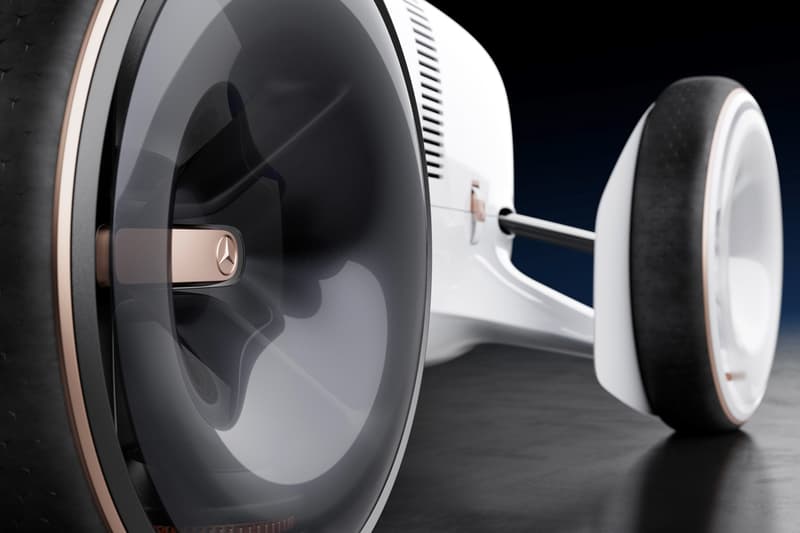 6 of 10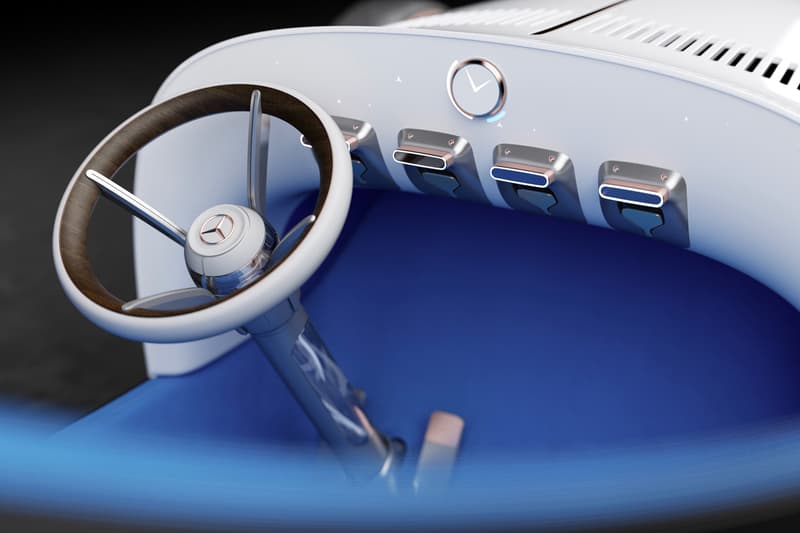 7 of 10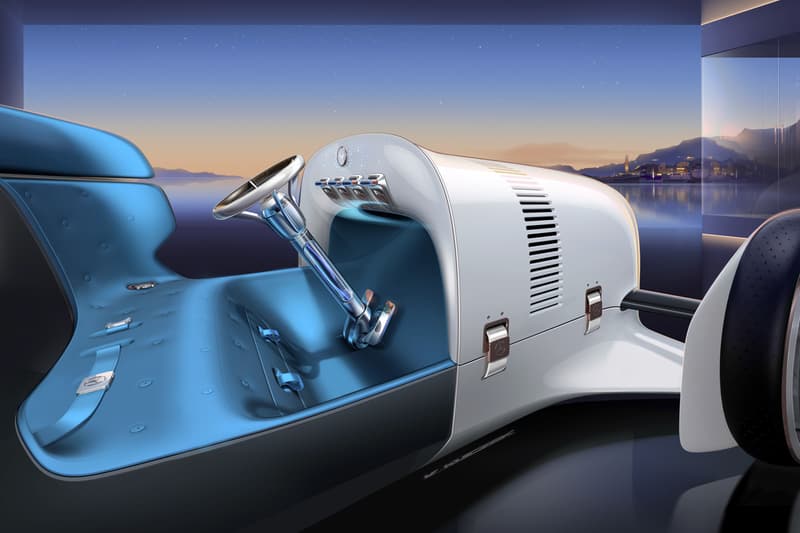 8 of 10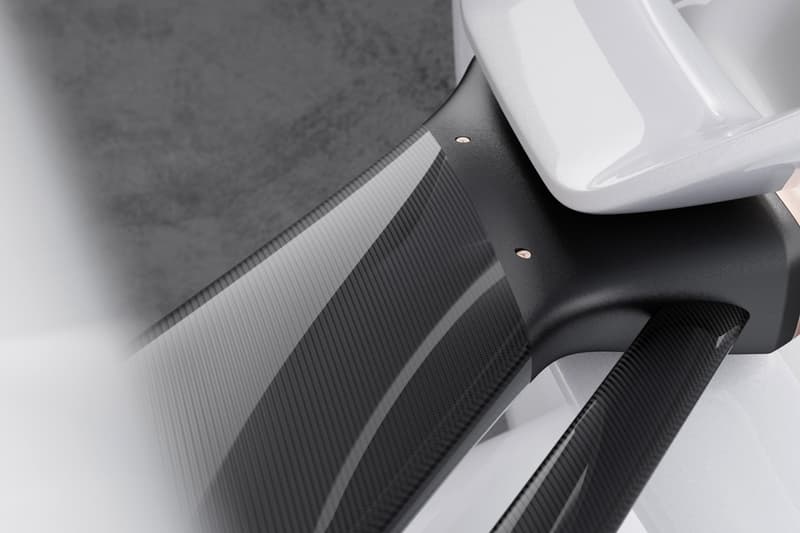 9 of 10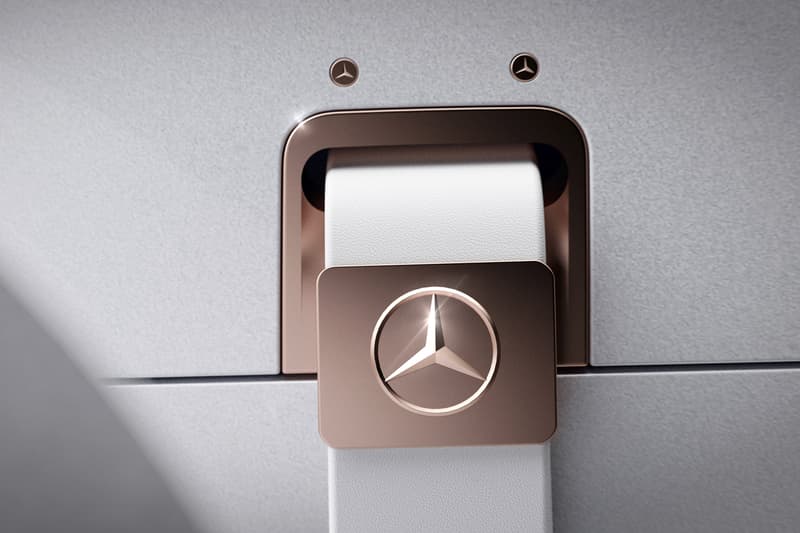 10 of 10
Mercedes-Benz has celebrated the launch of its new design center in Nice by looking back at its design sensibilities of the early 1900s and creating a futuristic re-imagination of the first ever car to carry the Mercedes name: the 1901 35 PS.
Named the Vision Mercedes Simplex, the concept car's design references of the 35 PS, with the large white engine and radiator module up front and a blue open two-seat cockpit at the rear. Unlike the original, of course, the new concept's four outboard wheels are powered by four electric motors — only the tires move — doing away with much of the hardware in the central monocoque body. Instead, the radiator shroud has been replaced by a rose gold frame and a 3D display showing the vintage Mercedes logo from the early 1900s. Controls and displays are kept to a minimum, replicating the yesteryears of automotive design, while contrasting with the more modern touches of rose gold detailing and carbon fiber rear linkages.
Given modern automotive standards and regulations, it's highly unlikely this concept car will ever be produced for consumers, but it's nonetheless a beautiful celebration of automotive history and its journey forward. Take a detailed look at the Vision Mercedes Simplex above, and visit the concept's official site to learn more.
Elsewhere in the world of futuristic cars, Audi has unveiled its autonomous off-roader — the AI:TRAIL — at the 2019 Frankfurt Motor Show.