Medicom Toy Gives Elmo the BE@RBRICK Treatment
"Lalalala, lalalala, Elmo's world!"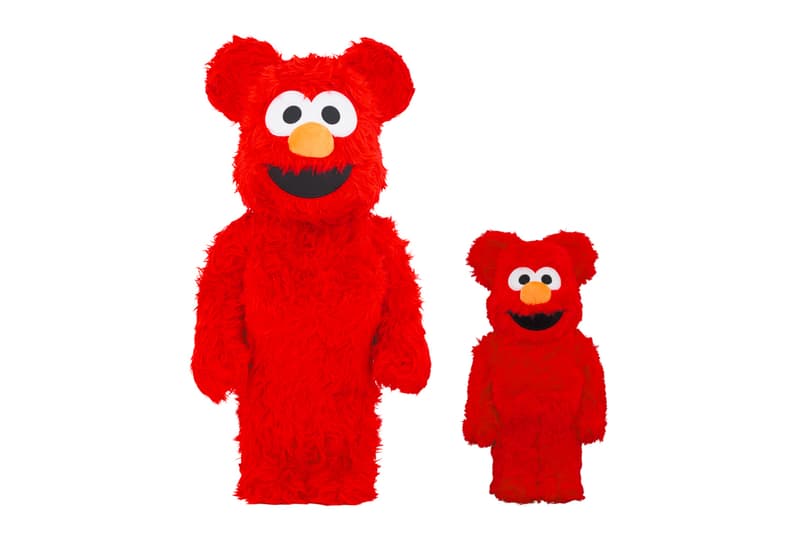 Following the release of its UNDEFEATED and Disney "Mickey: The True Original" BE@RBRICK collaboration, Japanese toy manufacturer Medicom Toy has returned with a brand new BE@RBRICK that highlights one of Sesame Street's most iconic characters. Releasing in 400% and 1000% sizes, the new "Elmo Costume" collectible sees the figurine doused in a furry red fabric, whereby the recognizable character's signature eyes, smile, and orange nose remain in-place.
You can take a look at the "Elmo Costume" BE@BRICK in the gallery above. Both 400% and 1000% versions are available via Medicom Toy's CJ Mart webstore, with prices set at ¥12,000 JPY and ¥45,360 JPY ($110 USD and $420 USD), respectively.
For more related news, take a full look at BAPE's recently collaborative range with Sesame Street.
BE@RBRICK ELMO Costume Ver.400%の受注受付開始です。受付期間は2019年10月10日(木)までとなります。https://t.co/IdUMMStUd4 pic.twitter.com/qyobMHtBCi

— 株式会社メディコム・トイ (@MEDICOM_TOY) September 24, 2019
BE@RBRICK ELMO Costume Ver.1000%の受注受付開始です。受付期間は2019年10月10日(木)までとなります。https://t.co/gG5p6JQyUi pic.twitter.com/8gEEiWqkrF

— 株式会社メディコム・トイ (@MEDICOM_TOY) September 24, 2019