KitKat Extends Luxury & Bespoke Range to UK
Almost 1500 possible flavor combinations.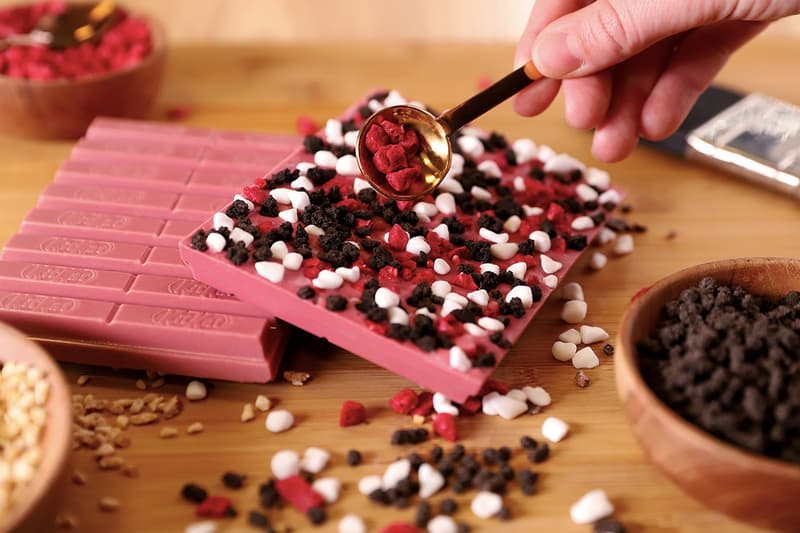 Nestle has announced that its KitKat Chocolatory is set to launch in the UK, with the high-end customizable options releasing at John Lewis stores across the country and, later in the year, via a specific web store. The KitKat Chocolatory allows you to create you're own luxury version of the bar, with different flavor options and personalized packaging all available.
The KitKat Chocolatory focuses on the eight-finger version of the bar, which is available in almost 1500 different flavor combinations based on four chocolate options: milk, dark, white and ruby. The ingredients that can be added range from salted caramel chunks to popping candy.
Additionally, a range of six special edition flavors will be available, including Whisky and Ginger and Gin and Tonic varieties. There will also be eight more "Best of British" special editions celebrating the KitKat Chocolatory's arrival in the UK. These versions include Eton Mess, Cherry Bakewell and Earl Grey tea.
The KitKat Chocolatory will open in John Lewis stores across the country, as well as at Chocolate Story in York, the city in which KitKat was invented back in 1935. A web store will also launch later in the year.
As well as launching KitKat Chocolatory in the UK, Nestle also recently revealed plans to replace its wrappers with origami paper.