KFC Is Now Offering Chicken & Donuts at Select Locations
At more than 40 locations.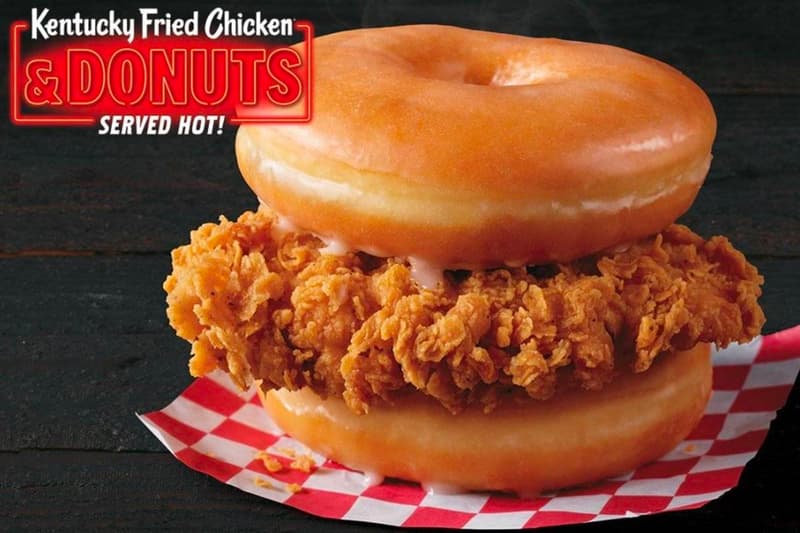 Building on the fried chicken craze as of late, KFC is now testing a Chicken & Donuts menu item at a select number of its locations.
Available at more than 40 locations in Pittsburgh, Pennsylvania and Norfolk and Richmond in Virginia, the new menu item is offered in three decadent variations. Customers can order a basket of on-the-bone chicken or chicken tenders with donuts and a chicken sandwich with two donuts replacing the traditional bun.
Single donut sets are priced at $5.50, with two donut sets running $7.50 USD and the sandwich option priced at $6 USD. Additionally, customers can add a single donut to any meal for just $1 USD.
Stay tuned to find out if Chicken & Donuts will be rolled out nationwide.
For more food news, learn more about the Colonel Sanders dating simulator KFC is currently developing.
KFC is serving fried chicken sandwiched between two glazed donuts at dozens of locations, and people are freaking out https://t.co/Ce5HiDHVQv

— Business Insider (@businessinsider) September 17, 2019