New Balance Is Suing Nautica for Imitating Its "N" Logo
Further claiming that the infringement has led consumers into buying its products.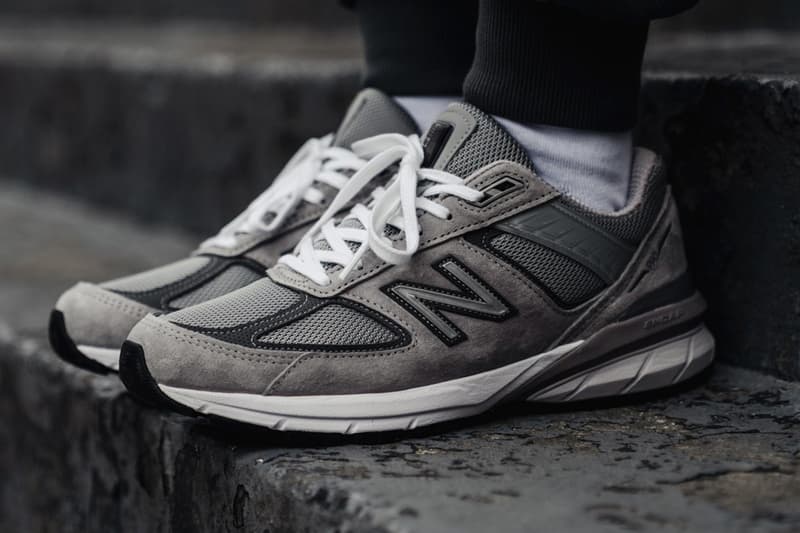 New Balance has filed a lawsuit against Nautica in relation to its now-iconic "N" logo. Within the newly-filed lawsuit, the footwear giant has claimed that Nautica is "willfully and intentionally intending to free-ride off of the goodwill goodwill associated with [New Balance's] Block 'N' trademarks" by purportedly imitating its logo, which first appeared on New Balance's footwear in the mid-1970s.
The complaint, which was filed in a Massachusetts federal court on August 21, New Balance asserts that Nautica's recent use of its "N" trademark has lead to consumers associating the two brands as one. The lawsuit further claims that apparel brand has been using the block letter on "various types of footwear…and [various] types of apparel."
However, as The Fashion Law points out, New Balance's claim might be a little over-exaggerated. Rather than honing in on covering a wide-ranging "block letter N," the actual complaint specifically covers a "stylized representation of the letter N with a contrasting border," opening the doors to an array of possibilities as to whether or not the footwear giant has a legitimate assertion.
While the brand may not have as much of a hold with its federal claim, the brand could be protected by state law based on its trademark infringement claim. As is evident in a range of Nautica's lifestyle apparel, similarly stylized "N" logos mark a variety of products that include a similar contrasting border (see embed below). While Nautica's footwear doesn't necessarily exhibit a contrasting logo, New Balance claims that the apparel brand has specifically targeted a variety of influencer markets by orchestrating collaborations alongside "well-known New Balance supporters," such as Lil Yachty. New Balance is also claiming that Nautica is infringing upon a design patent they hold on the logo.
Ultimately, New Balance has requested the Massachusetts court to further prohibit the brand "from using the Block 'N' Marks," or anything that resembles the logo within its products. New Balance is currently seeking monetary damages.
For more related news, French art collector Marc Baradel is suing art dealer Asher Edelman for $22 million USD.