Netflix and Martin Scorsese's 'The Irishman' to Release in Select Theaters This November (UPDATE)
After an uphill struggle to get a theatrical debut.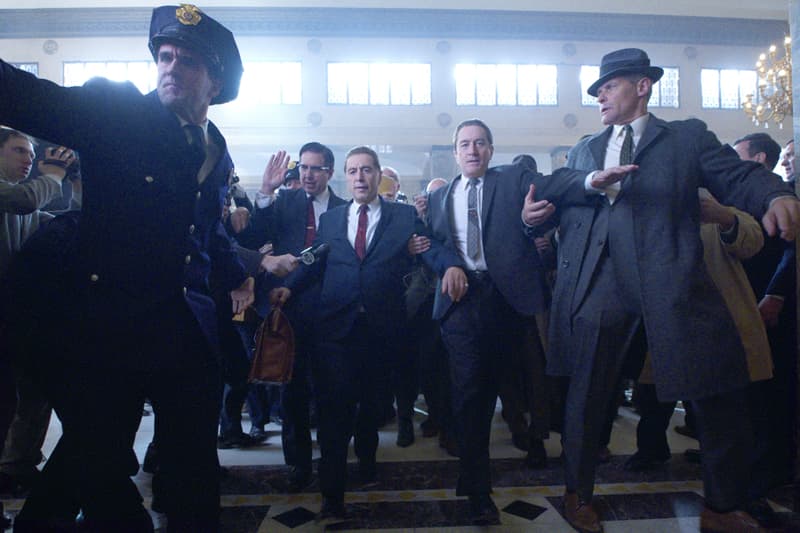 UPDATE: Following its world premiere at the New York Film Festival in September, The Irishman will now debut to select theaters November 1, before releasing on Netflix November 27. Although which theater hasn't been confirmed, it will have a similar rollout as Netflix's Roma, which screened in approximately 250 theaters in the United States. This news follows the film's struggle to find a theater chain willing to screen the film with such a short 26-day window before its Netflix debut.
Would you like to be a part of this history?

The Irishman, in theaters beginning November 1st and on Netflix November 27th. pic.twitter.com/896Y3rMay1

— The Irishman (@TheIrishmanFilm) August 27, 2019
---
Aug 22, 2019 Original Story: Martin Scorsese and his film The Irishman starring Robert De Niro and Al Pacino have been caught in the crossfire of Netflix and major theater's ongoing war for supremacy in the film industry. Netflix has always had plans to release The Irishman in theaters shortly before dropping it on its own platform in order to be considered for an Academy Award.
However, theater chains have never been happy with Netflix's process of dropping films during its runtime in cinemas, and are now intentionally delaying discussions for The Irishman's theatrical release. Theaters want Netflix to wait at least a couple months before making the film available for streaming, which stalled discussions back in July for them to only be picked up once again and remain in the air for the last few weeks.
"Talks are underway about our showing The Irishman and other Netflix films, but the outcome of those conversations is not yet clear," AMC executive Adam Aron told The New York Times. Regal and Cinemark are not in negotiations with Netflix for The Irishman or any future films while negotiations are still ongoing between with national theater chains AMC and Cineplex.
"There will be some sort of theatrical component," says The Irishman producer Jane Rosenthal. "You have to have that. It's a different experience than watching it at home. In a theater, you may start to laugh at something because the people next to you are laughing – and The Irishman is very funny, much like Goodfellas is funny."
In other entertainment news, watch Adam Driver take down the CIA for creating a torture program in the wake of 9/11 in The Report trailer.
Netflix is making Martin Scorsese's latest film. But where moviegoers will be able to see "The Irishman" remains unclear as Netflix and major theater chains haggle over its release. https://t.co/CE1mfHnAVc

— The New York Times (@nytimes) August 21, 2019