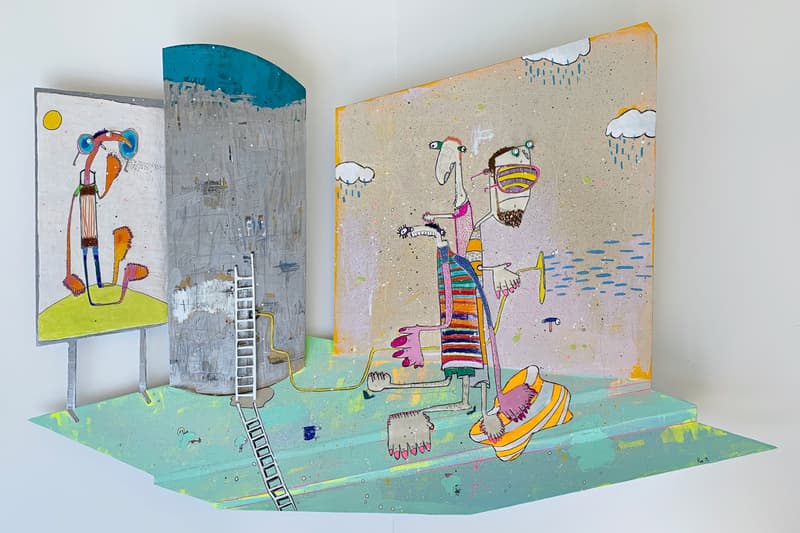 1 of 12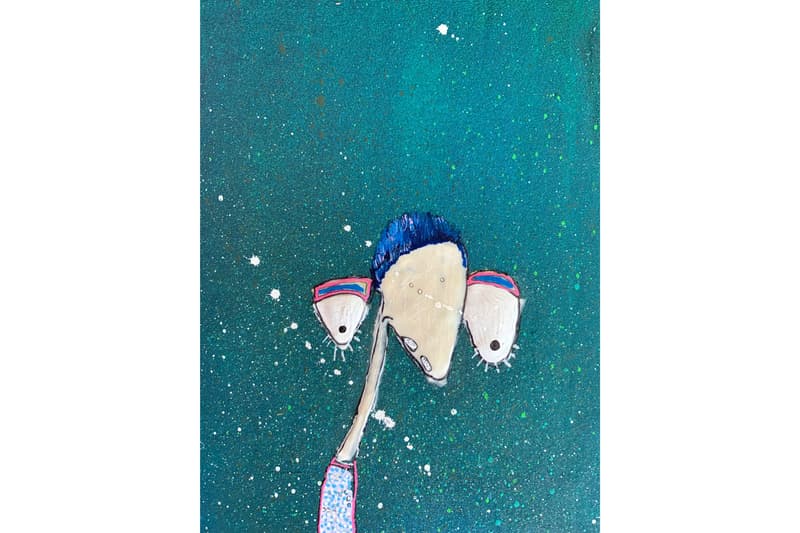 2 of 12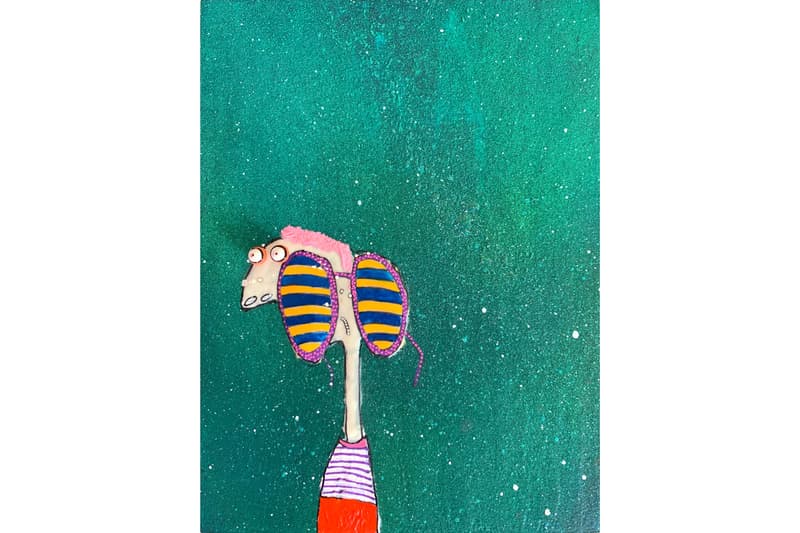 3 of 12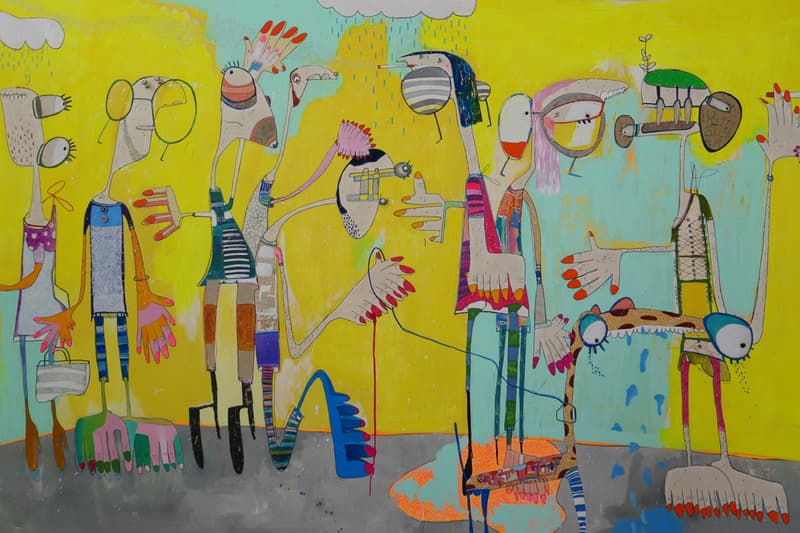 4 of 12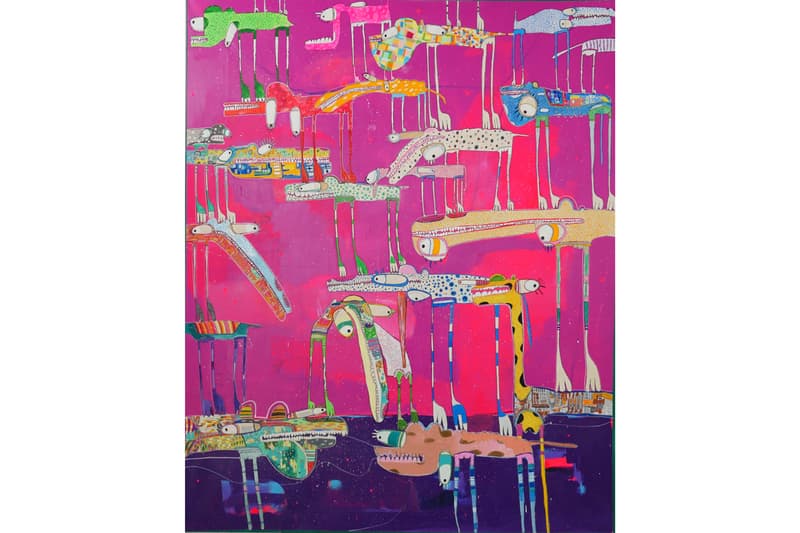 5 of 12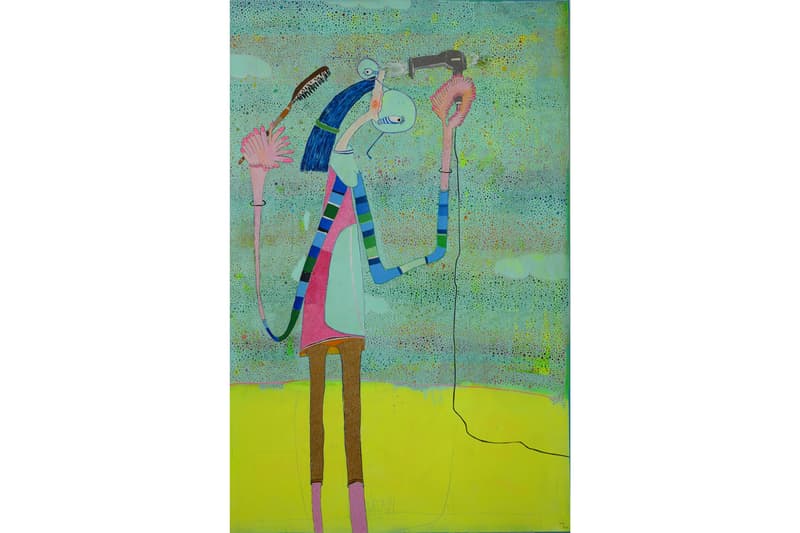 6 of 12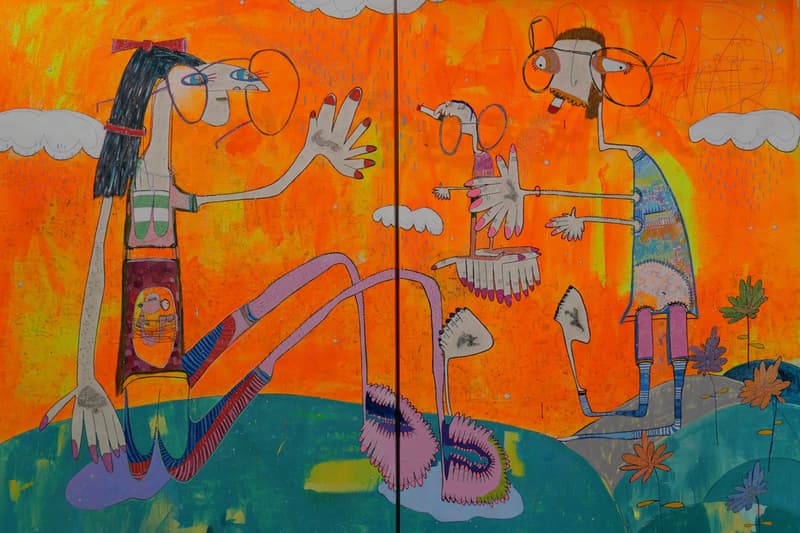 7 of 12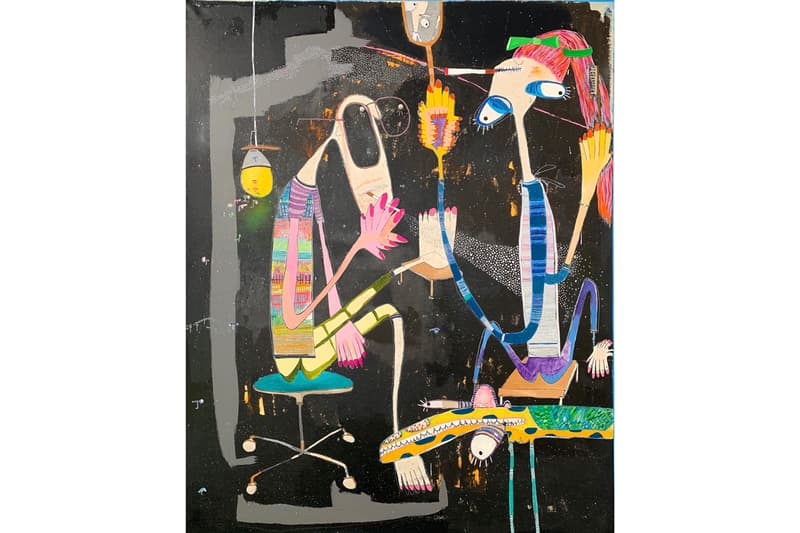 8 of 12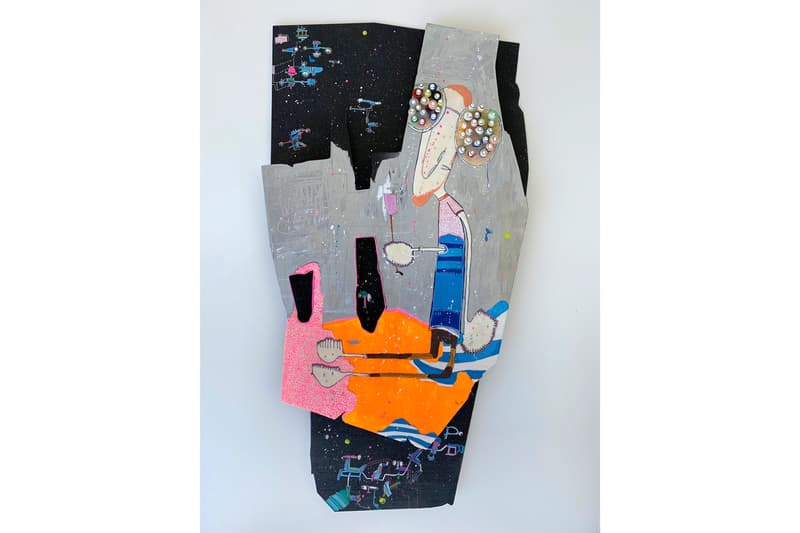 9 of 12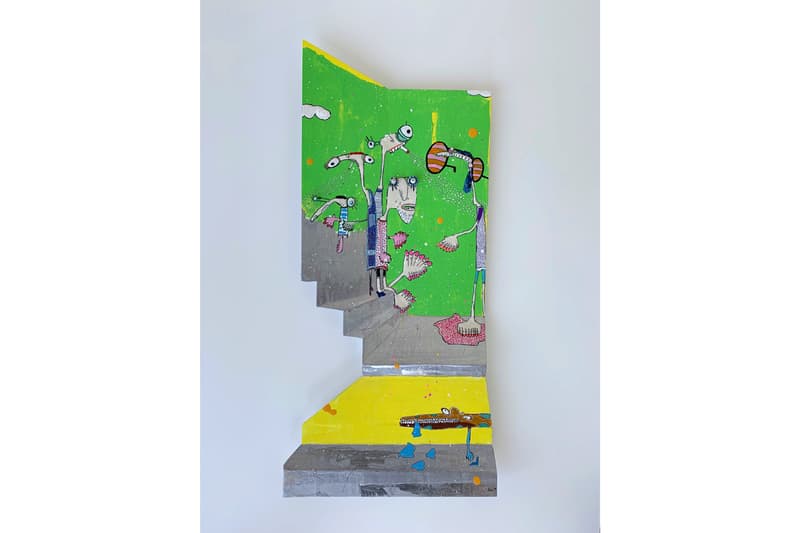 10 of 12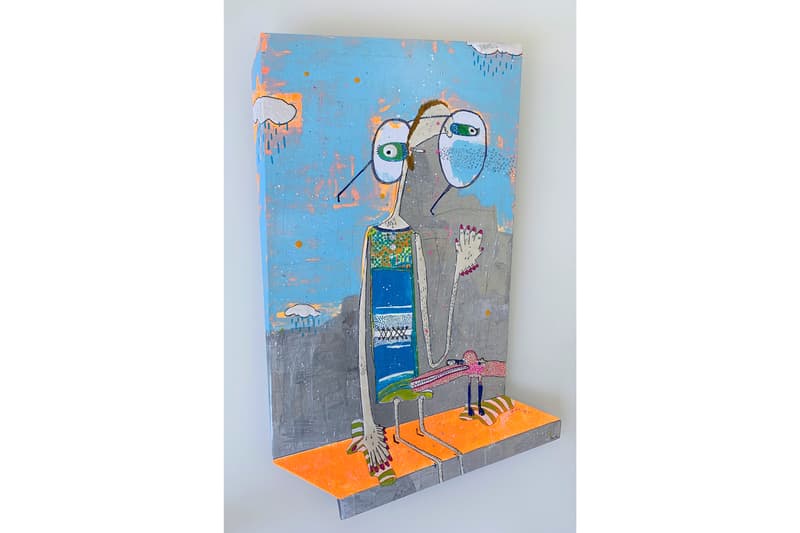 11 of 12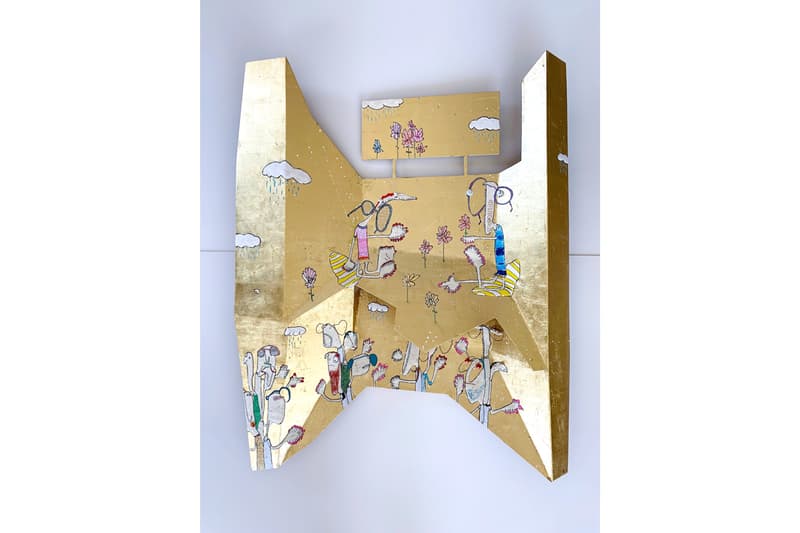 12 of 12
Rafa Macarron's Dream-Like Characters to Take Over NYC's Allouche Gallery
Starting early September.
---
Spanish artist Rafa Macarron will hold a solo exhibition at Allouche Gallery titled "Fluorescent Routine." His unique style of otherworldly, alienesque creatures set in a mix of 2D and 3D dream-like worlds will be on show beginning September 5.
Rafa Macarron explores the adventure and greatness of ordinary life, elevating everyday activities with mysticism and provocation. One creature blow dries and combs its hair, while another smokes a cigarette. One cooks food while a group of friends meet together. Seemingly ordinary activities are distorted with outlandish figures sporting hands with too many fingers, eyes that pop out of the creatures' heads and legs that cannot hold up the weight of their bodies.
The objects, scenes and architecture are familiar to viewers, but when placed together, create a new universe in which the spectator must now look inward to explore his/her self. Macarron's colorful characters, reminiscent of childhood doodles, allow the works to project a playful, limitless view of the world that has not yet been dictated by boundaries.
Take a look at some of the works that will be on show at "Fluorescent Routine" in the gallery above. The exhibition will be open to the public on September 5 at New York City's Allouche Gallery.
Elsewhere in the art world, Emily Mae Smith's "Avalon" exhibition challenges and depicts topics such as gender, sexuality, capitalism, violence and more.
Allouche Gallery
82 Gansevoort St
New York, NY 10014