Lonzo Ball Appears to Be Dissing the Lakers in New Track "Last Days"
After he was traded.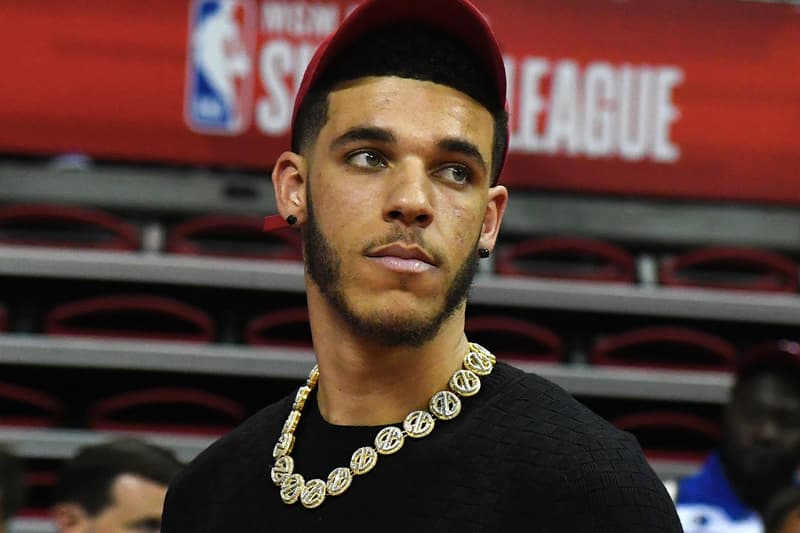 Along with being a basketball star, Lonzo Ball is known for spreading his wings in the music scene. Having dropped a few singles and the project Born 2 Ball over the years, Lonzo has just shared a new track which seemingly takes aim at his former Los Angeles Lakers team.
After a couple of tumultuous seasons with the Lakers, Ball was traded to the New Orleans Pelicans. In his track "Last Days" he touches upon the events stating, "You know I'm all about business LA is going to regret their decision." As you can imagine, fans took that as a diss towards the Lakers although it's probably more of a competitive jab than anything else.
Ball then quickly took to his personal Twitter account to state he was not dissing the Lakers. "I'm not dissing anybody I loved my time in LA. I use my music as an outlet to express things that happen in my life #50and30 out now! Let me know y'all favorite track," he wrote.
After the trade was finalized, Ball did seem optimistic about his future. "I got traded. That was good," he told press. "Now we're going to be taking the show to New Orleans and turning up out there."
You can listen to "Last Days" below.
In more sports news, Cristiano Ronaldo discusses rivalry and relationship with Leo Messi in joint interview.
Lonzo says the Lakers will regret trading him on his new single 'Last Days'

"You know I'm all about business
LA is going to regret their decision."? pic.twitter.com/JqUionL2kn

— NBA Central (@TheNBACentral) August 29, 2019
I'm not dissing anybody I loved my time in LA. I use my music as an outlet to express things that happen in my life #50and30 out now! Let me know y'all favorite track ?? pic.twitter.com/xBhI3Ld6ZK

— Lonzo Ball (@ZO2_) August 29, 2019