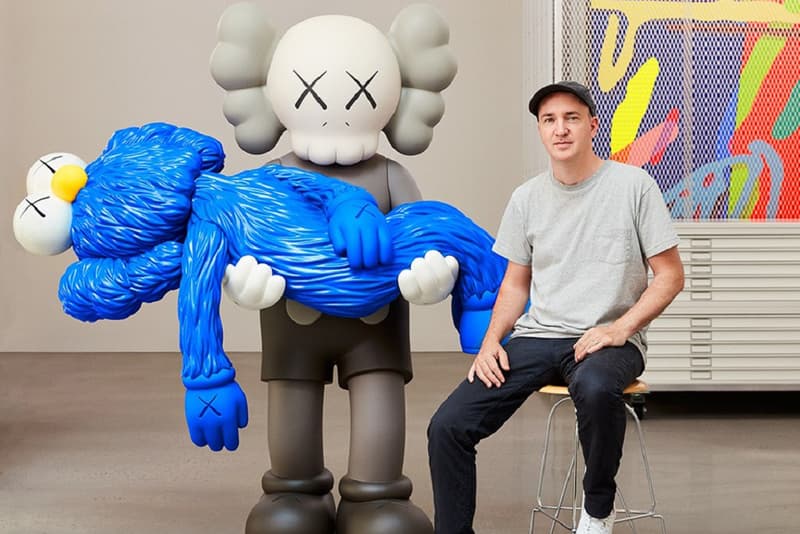 KAWS Teases New Vinyl Figure for Upcoming NGV Melbourne Show
Coming to the design store soon.
---
This morning, KAWS teased a photo on Instagram of a new vinyl figure for his upcoming NGV Melbourne exhibition. The Brooklyn-based artist announced that the KAWS x NGV figure will arrive in the NGV design store soon alongside his September show.
The close-up shot of the vinyl figure looks similar to the artist's bronze sculpture he showcased at New York's Skarstedt Gallery in an exhibit focused on loss. Titled "Gone," the show's highlight was a gray Companion that held a blue "BFF" in its arms, in a pose similar to Michelangelo's Pieta. KAWS' teased image on Instagram shows a figure that could be an all-black variant of the previous sculpture: a black figure looms in the background while holding on to what seems to be the fur of a black "BFF" in its arms.
"Companionship in the Age of Loneliness" will be open to the public from September 20, 2019, to March 20, 2020; tickets to the show are available to purchase now on NGV Melbourne's official website. Expect the KAWS x NGV design to be available soon in the museum's design store.
In other art-related news, James Jean dropped 'The Descendants Pin Set – Thistle' and two postcard series.
NGV Melbourne
180 St Kilda Rd
Melbourne VIC 3006
Australia