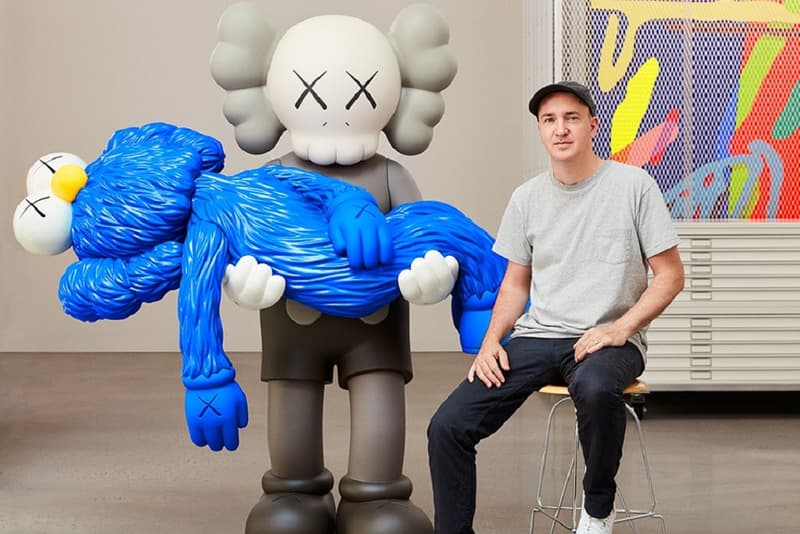 KAWS Announces New 'GONE' Exhibit
The artist aims to show "loss."
---
Along with the CLEAN SLATE and and UNTITLED (FATAL GROUP) auctions next month, KAWS is also planning to launch a new exhibit at New York's Skarstedt Gallery.
Known as GONE, KAWS' latest showcase promises to introduce visitors to a special new bronze piece — which was just revealed on the cover of Vanity Fair On Art 2018 supplement. Notably, the aforementioned work of art features a blue "BFF" in the arms of a greyscale Companion; other outlets have noted the similarities between that display and Michelangelo's Pieta.
"I wasn't looking at Michaelangelo or that sculpture when creating it. I wanted to make something that really felt like loss," Brian "KAWS" Donelly told Vanity Fair, breaking down his latest venture and creation.
KAWS' GONE exhibit will hit the Skarstedt Gallery on Thursday, November 8. For more information, head on over to the official Skarstedt Gallery website.
Earlier this month, KAWS unveiled a full look at Bert & Ernie Sesame Street plushes.