'HOKUSAI' Film to Explore the Unknown Life of "The Great Wave" Painter
The Katsushika Hokusai biopic will premiere Summer 2020.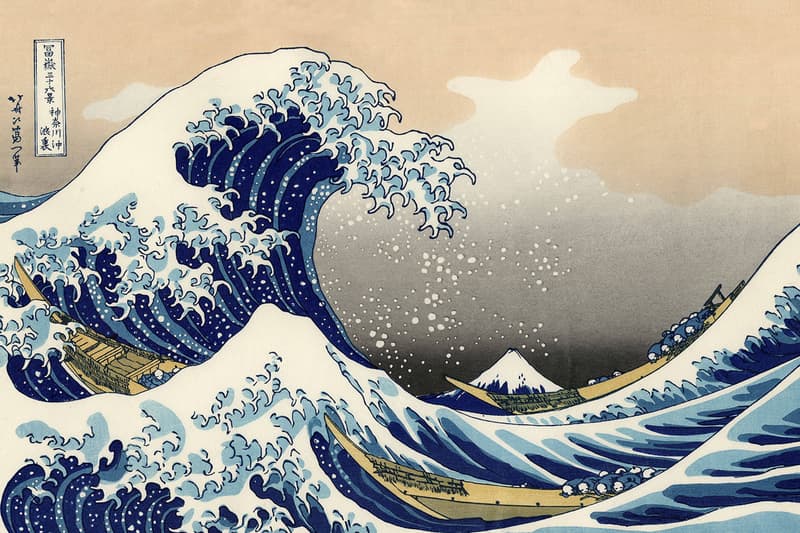 Katsushika Hokusai, the respected Japanese painter behind the famed The Great Wave off Kanagawa woodblock print, will be the subject of the upcoming film HOKUSAI. Unraveling the life of the Edo period painter, the flick will cover his beginnings as a young artist who can't seem to sell his work, up to his later years as a master still honing his talent without losing his passion. Cannes winner Yuya Yanagaku will portray the younger Hokusai while dance-actor Min Tanaka will play the older artist.
Hokusai was born in 1760 to an artisan family. His father was presumed to be the shōgun mirror-maker Nakajima Ise, but it's also believed Hokusai's discontinuation of his father's work meant his mother was a concubine. He rose to fame in the early 1800s, creating his most beloved works such as "Thirty-six Views of Mount Fuji," "A Tour of the Waterfalls of the Provinces," "Oceans of Wisdom" and "Unusual Views of Celebrated Bridges in the Provinces." Hokusai exceeded his life expectancy of 40 years old and lived up to 91, supposedly leaving over 30,000 works behind.
HOKUSAI is expected to premiere Summer 2020, and will most likely see a global audience via overseas festivals and film distribution.
In other entertainment news, the latest TV spots for IT: Chapter 2 have revealed new footage.