FedEx to End Ground Delivery Partnership With Amazon
Following a similar termination of Express air services in June.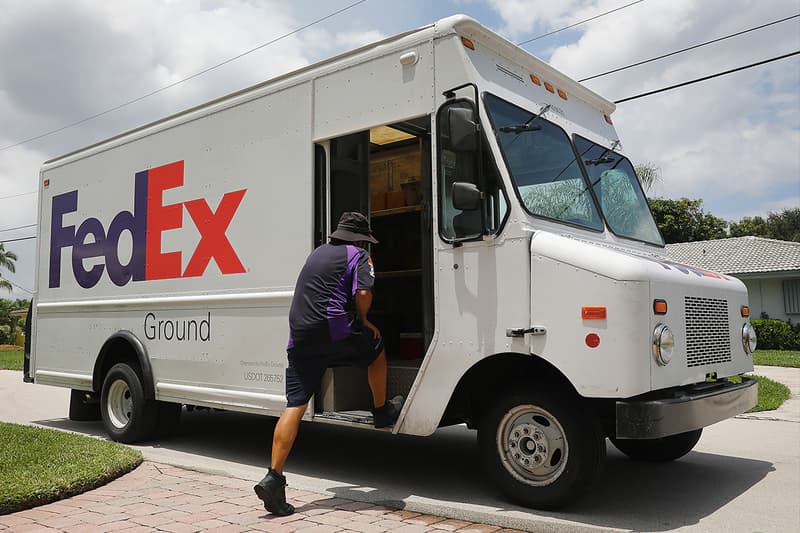 Following a similar termination of Express air shipments in June, FedEx has also decided to end its ground delivery partnership with Amazon. According to reports, the courier delivery company will not renew the contract set to expire at the end of August.
In a statement released by FedEx, this move is "consistent with our strategy to focus on the broader e-commerce market." The company previously reported that Amazon, despite being the largest online retailer, only made up less than 1.3% of of the total revenue over the year that ended on December 31, 2018. FedEx is now looking to build ties with Target, Walmart and other similar companies rivaling Amazon.
Amazon has slowly been deconstructing its bridge with FedEx, with parcel consulting firm SJ Consulting Inc., detailing that the e-commerce company used it own drivers to deliver 45% of its July orders, 28% using the U.S. Postal Service and 21% for the United Parcel Service Inc. There were no registered deliveries via FedEx for the month of July.
"Nothing but respect for FedEx but they were very [a] small piece of our network and vice versa, we wish them nothing but the best (conscious uncoupling at its finest)," Amazon Operations SVP Dave Clark tweeted. "We have great strategic partners who are part of our long term plan and we appreciate what they do for customers."
In related news, Amazon launched its Scout delivery bot service in Southern California.
Nothing but respect for FedEx but they were very small piece of our network and vice versa, we wish them nothing but the best (conscious uncoupling at its finest).We have great strategic partners who are part of our long term plan and we appreciate what they do for customers. https://t.co/bvIrsQCG7i

— Dave Clark (@davehclark) August 7, 2019