A$AP Rocky Set to Give First Live Performance Since Sweden Arrest
This weekend in California.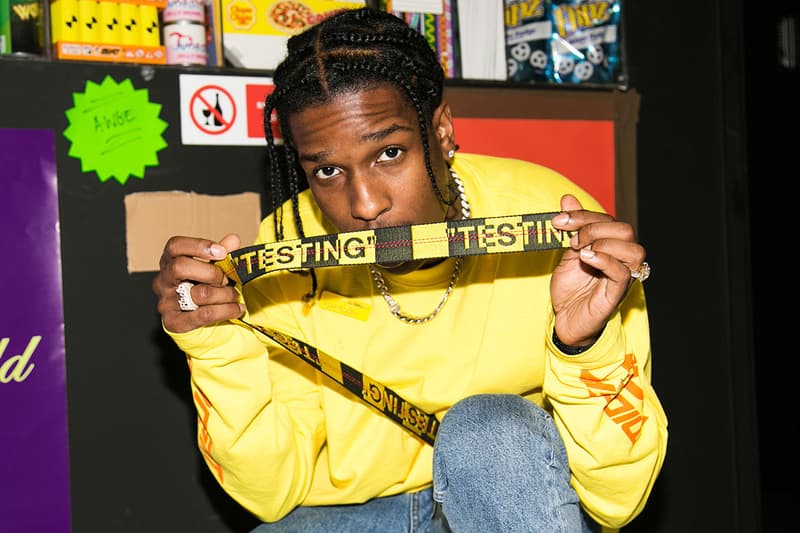 Over the weekend, A$AP Rocky returned home to America after being detained in a Swedish jail for a month following an altercation with a 19-year-old man named Mustafa Jafari.
The rapper has since quickly gotten back into his old routine, having attended Kanye West's Sunday Service. And now A$AP Rocky is set to give his first live performance since the arrest at this weekend's Real Street Festival. Pretty Flacko will close out the event in Anaheim, California at the Honda Center on Sunday, August 11.
"We are elated that Rocky is finally coming home and will be taking the stage to headline our first Real Street Fest next weekend, as originally planned," said iHeartMedia Executive VP of Urban/Hip Hop Doc Wynter in a release. "In the interim, Godspeed to Rocky and his family. We can't wait to hear the crowd erupt for Rocky next Sunday night at The Honda Center Festival Grounds!"
Cardi B, Future, Migos, 2 Chainz, Big Sean, Meek Mill, Miguel, Rae Sremmurd, A Boogie with da Hoodie, Megan Thee Stallion, and more will also be performing at the event. Head over to RealStreetFest.com to cop your tickets now.
A$AP Rocky pleaded not guilty in court and is waiting a final verdict from the judge, which is expected to be announced on Wednesday, August 14. Keep it locked here as the story unfolds.