Nike's Pulled Air Max 1 "Fourth of July" Resold for $2,500 USD
On StockX of course.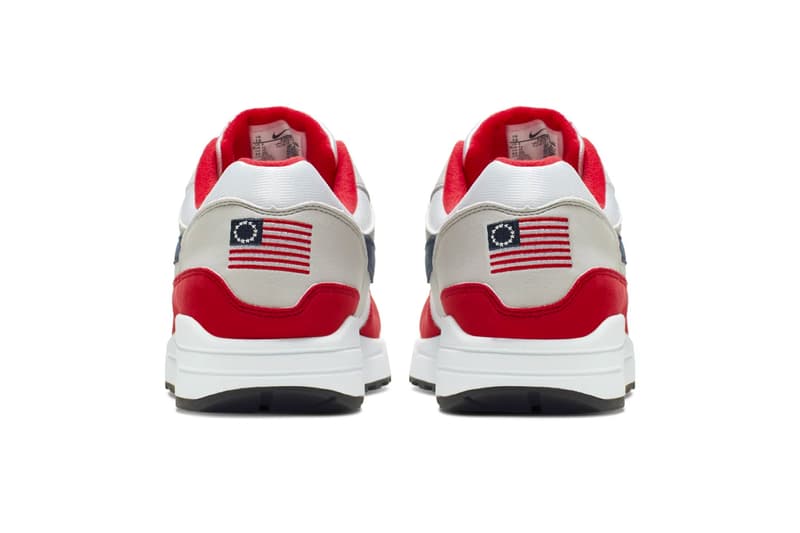 After Nike pulled its controversial Betsy Ross flag embroidered Air Max 1s from hitting the shelves after former NFL quarterback and activist Colin Kaepernick called the sportswear giant out, the shoes have now been selling for $2,500 USD on resell sites.
The shoes made their way to resell site StockX before they were officially supposed to go on sale at select retailers. Prices for the sneaker spiked to $2,500 USD from its original asking price of $120 USD. So far over 67 pairs of Nike's "Fourth of July" AM1s have been sold through StockX. They have since been removed from the site.
On the situation StockX CEO Scott Cutler shared on Twitter, "the sale of this product on our platform does not align with our value system."
The "Fourth of July" shoes were intended to celebrate the American holiday but were quickly pulled due to concerns over the racist symbol, which was used during an era when slavery was still prominent in the country. The "Betsy Ross Flag," which features 13 white stars in a circle, has also been used by far-right groups as a symbol of their cause. "Nike has chosen not to release the Air Max 1 Quick Strike Fourth of July as it featured an old version of the American flag," a Nike spokeswoman told CNBC.
Nike also halted the release of its coveted collaborative UNDERCOVER Daybreaks in China in light of the recent protests going on in Hong Kong.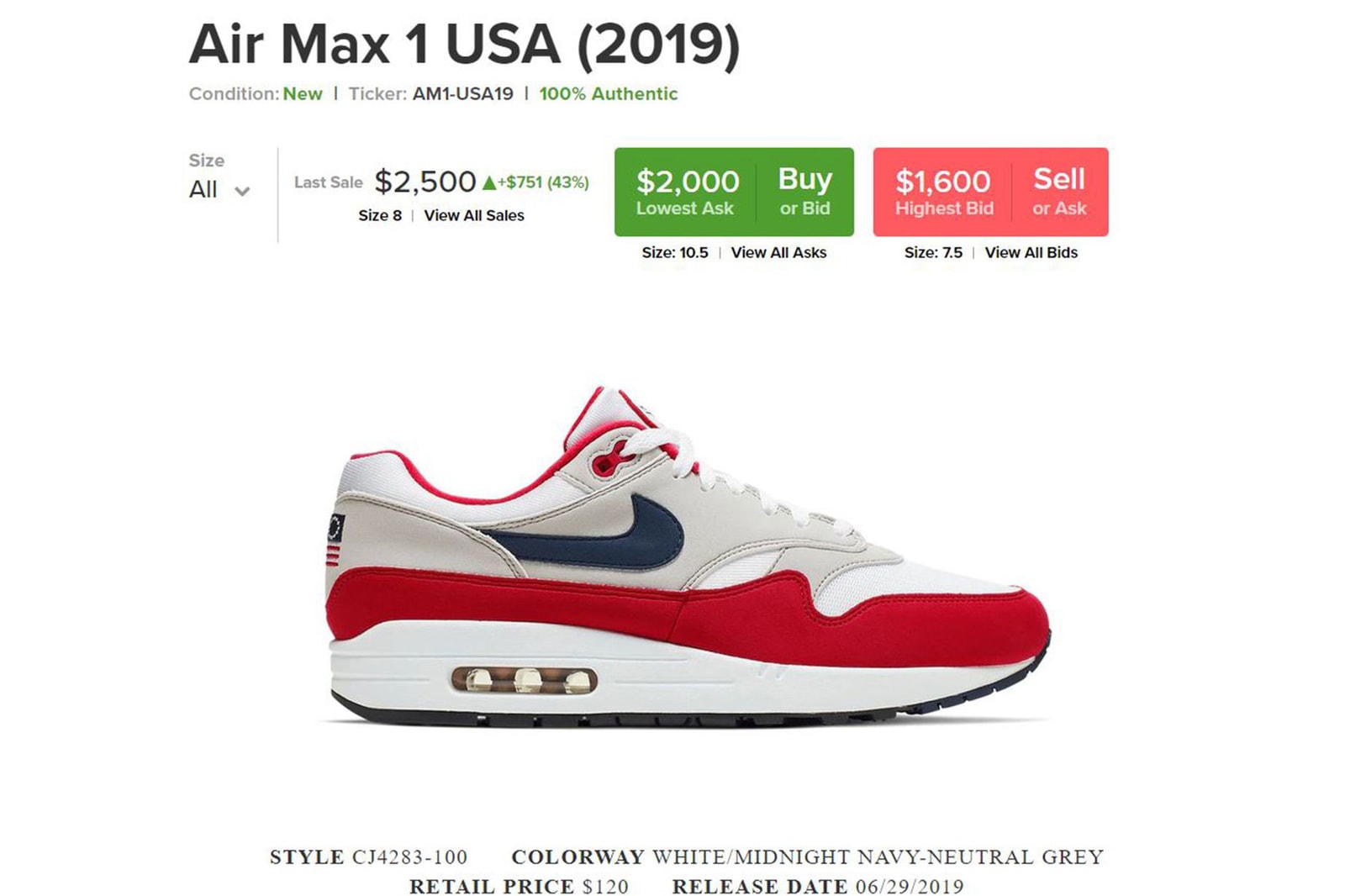 We have decided to remove the Nike Air Max 1 USA from our site today and prohibit any further sales of this item on @StockX as the sale of this product on our platform does not align with our value system.

— Scott Cutler (@cutlerscott) July 2, 2019
@nikestore what happened to the 4th of July Air Max 1 release? It disappeared from the notify me on the app. #IndependenceDay

— Ric McCallister (@ChiTown_Air) June 26, 2019
Bad look @Nike for these Betsy Ross Air Max. Smdh…. pic.twitter.com/u8Q8IMAUbg

— Glass City Pete (@DadudeSHONUFF81) June 25, 2019
Nike AirMax 1 USA shoes hit $2,500 on StockX. $NKE pic.twitter.com/UbzXOhvVRx

— Jeff Macke (@JeffMacke) July 2, 2019