Kim Kardashian Photographer Marcus Hyde Exposed for Harassing & Soliciting Nudes From Models (UPDATE)
Kardashian has stepped forward to make a statement on the matter.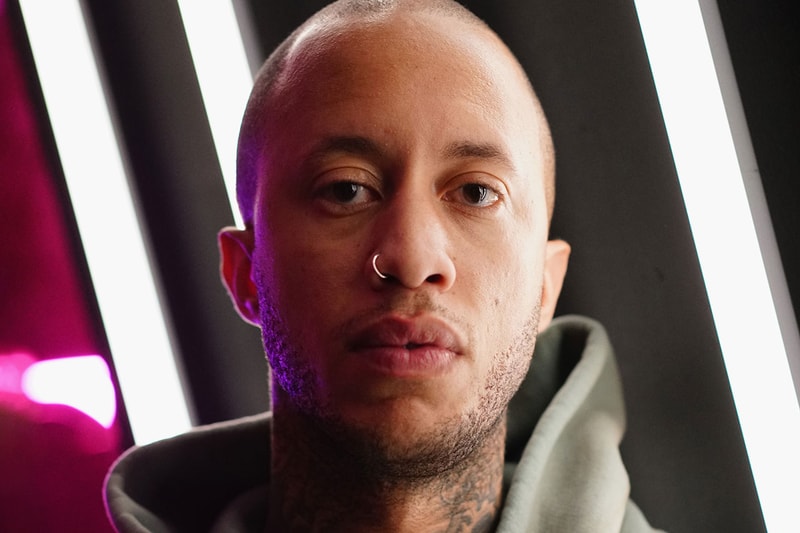 UPDATE: Kim Kardashian has just released an official statement on her Instagram Stories concerning the many women that have come forward explaining their own experiences with Hyde. The statement reads:
I have been reading all of the messages and stories from women regarding inappropriate and inexcusable behavior of a photographer that I have worked with in the past. My own experiences have always been professional, and I am deeply shocked, saddened and disappointed to learn that other women have had very different experiences. I stand in full support of every woman's right to not be harassed, asked or pressured to do anything they are not comfortable with. We cannot allow this type of behavior to go unnoticed and I applaud those who speak out.
Marcus Hyde has not yet made a comment regarding all the allegations made against him by models who came forward on social media.
---
ORIGINAL STORY:
Marcus Hyde is a celebrity photographer known for his work with the likes of Bella Thorne and
Ariana Grande
, as well as his work as a personal photographer to
Kim Kardashian
. Hyde also lenses non-celeb models, though the circumstances under which he approaches these women has invited a public backlash.
In screenshots shared by Los Angeles-based model Sunnaya Nash, Hyde can be seen making extreme demands in order to work with her. The images show Hyde asking Nash for nudes — when she refutes him, he retorts, "It's 2k then." Later when she reaffirms the terms, asking if the price is only "Bc i wont send you nudes myself before shooting?" "Yeah. Gotta see if your worth it," Hyde replies, even asserting his sincerity after she laughs at the proposition. "Yeah," retorts Nash. "Miss me with that shit boo. .. Yeah, you wack." Hyde's final message: "Find someone else. Ill keep shooting celebs."
Gonna post this here too #CancelMarcusHyde pic.twitter.com/MIgftKO7cR

— Sunnaya (@thedevilsoftly) July 22, 2019
Industry watchdog Diet Prada rehosted Nash's screengrabs, including an image of Hyde telling Nash to "Suck a fat big dick" after she posted the shots on her Instagram Story. Diet Prada's post included callouts to Kardashian and Grande, telling them to "come get your boy and teach him some decency." In response, Grande posted a lengthy statement on her Instagram Story, saying the following:
dear models/artists in LA / anywhere. i have just read some shocking and really heartbreaking stories. i hate that this is a conversation. please do not shoot with photographers who make you uncomfortable or make you feel like you need to take your clothing off if you don't want to. if you want to, sick. but if you don't, please don't. if they tell you you have to pay more money if you're clothed that's f–ked and i'm sorry that has happened to you. i promise there are so many respectful, nice, talented photographers out there.
As PEOPLE reports, Kardashian and Kanye West each donated $25,000 USD to Hyde after he was in a near-fatal car accident last October. His first public appearance after the crash was at West's Easter Sunday Service at Coachella in April, seen sitting between Kim and Kourtney Kardashian in a wheelchair.
Thus far, Hyde and Kardashian haven't made a public response to the allegations. However, Nash has been receiving warnings about her Instagram account's imminent deletion, presumably because of her accusations against Hyde — even her initial post has been taken down.