This Lewis Chessmen Chess Piece Sold at Auction for Almost $1 Million USD
Originally purchased for $6 USD.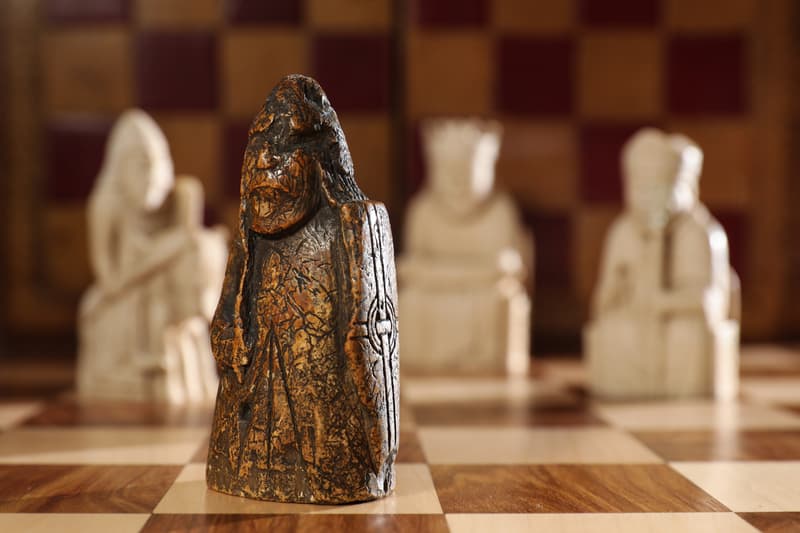 For those who love a good "basement treasure" story, the latest anecdote arrives with this Lewis Chessmen piece, that just sold at auction for almost $1 million USD.
Lewis Chessmen chess pieces are highly revered for their exclusivity and mystery — originally found in 1831 on the Isle of Lewis, their origin are speculated to be from the 12th to 13th century in Trondheim, Norway. The set's construction is made of walrus ivory and speculatively contained 93 artifacts: 78 chess pieces, 14 tablemen and one belt buckle. 82 pieces are owned and exhibited by the British Museum in London, while 11 are kept in Edinburgh in the National Museum of Scotland. This latest piece makes it the 94th confirmed artifact; the figure of this 94th piece is that of a Warder, which acts similar to a rook in Chess.
For this Warder piece, its story begins in Edinburgh — the seller's mother inherited it from her father who dealt in antiques. The owner claims the piece was simply stored in a drawer for decades wrapped in a small bag. An anonymous consignor claims its owner was astonished with the uniqueness of it;
"My mother was very fond of the chessman as she admired its intricacy and quirkiness. She believed that it was special and thought perhaps it could even have had some magical significance. From time to time, she would remove the chess piece from the drawer in order to appreciate its uniqueness."
The final price landed at £735,000 GBP (approximately $927,420 USD). The seller claims the original purchase price was £5 GBP, or approximately $6 USD. Learn more about the Warder over at Sotheby's.
Another rare find recently surfaced; the lost NASA moon landing tapes bought by an intern could be worth millions.