'Forbes' Names Kanye West, Ronaldo, Kylie Jenner & More the Highest-Paid Entertainers of 2019
See who else made the top 10.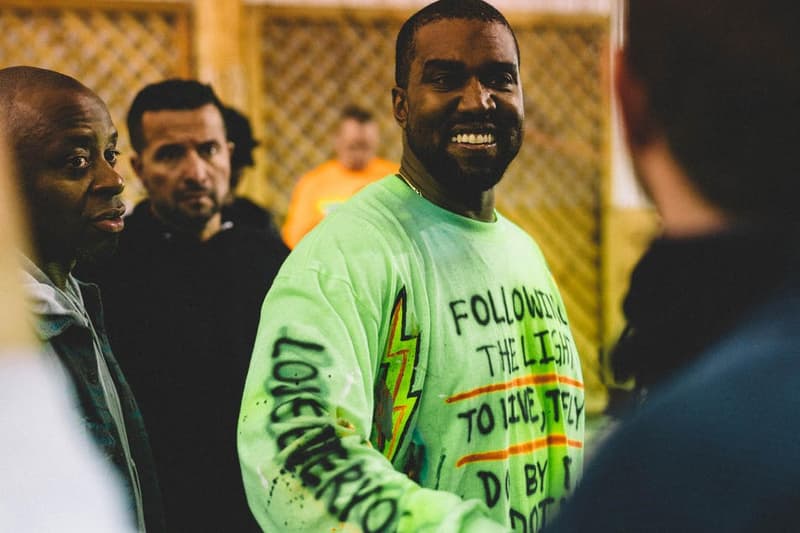 Following tradition, Forbes has just released its annual list of the highest-paid entertainers for 2019, consisting between a mix of athletes, musicians and, of course, actors.
Taking the top spot this year is Taylor Swift with $185 million USD. Swift (who is currently in very public feud with talent manager Scooter Braun over her masters), takes the top spot after knocking down last year's leader Floyd Mayweather and his $285 million USD. Elsewhere her close friend Ed Sheeran made the top five with $110 million USD; Sheeran placed ninth last year with the same amount.
Both Kylie Jenner and Kayne West made the list, the former at the second spot with $150 million USD and the latter in third with $150 million USD. West also hasn't been on the list for the past four years. Jenner moves up from third to second this year although she made more in 2018 with $166.5 million USD. Football superstars also made a big showing in the top ten seeing Lionel Messi ($127 million USD), Cristiano Ronaldo ($109 million USD) and Neymar Jr. ($105 million USD) placing in the top 10. Surprisingly Dr. Phil came in at no. 9 with $95 million USD.
Check out the top ten below and head over to Forbes for the full list, who collectively earned $6.3 billion USD over the past 12 months alone.
The Highest-Paid Entertainers of 2019 (Gross Earnings)
1. Taylor Swift — $185 million USD
2. Kylie Jenner — $170 million USD
3. Kanye West — $150 million USD
4. Lionel Messi — $127 million USD
5. Ed Sheeran — $110 million USD
6. Cristiano Ronaldo — $109 million USD
7. Neymar — $105 million USD
8. The Eagles — $100 million USD
9. Dr. Phil — $95 million USD
10. Canelo Alvarez — $94 million USD
For more entertainment news, Kanye West talks billion-dollar YEEZY Empire for his Forbes cover-story.
Join Our Discussions on Discord
The HYPEBEAST Discord Server is a community where conversations on cultural topics can be taken further.