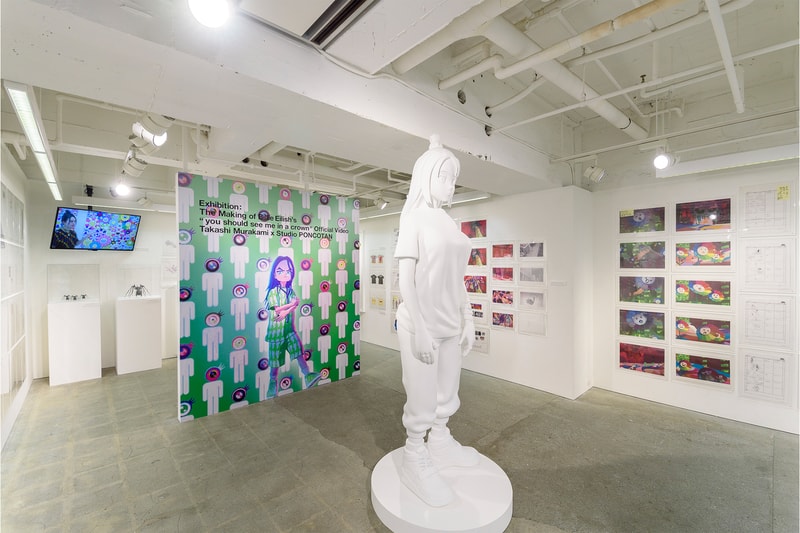 1 of 28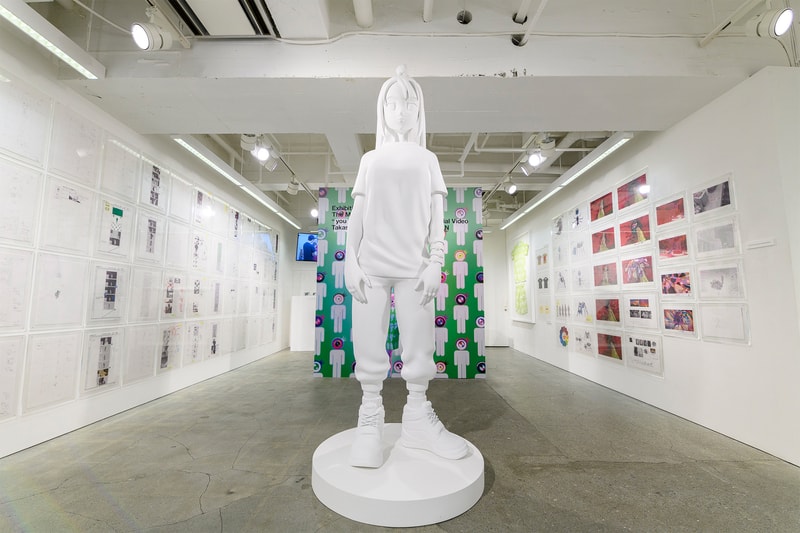 2 of 28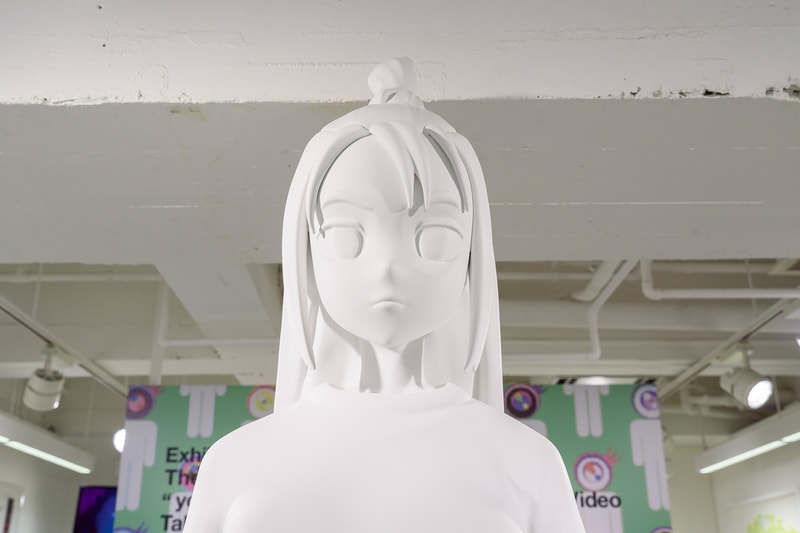 3 of 28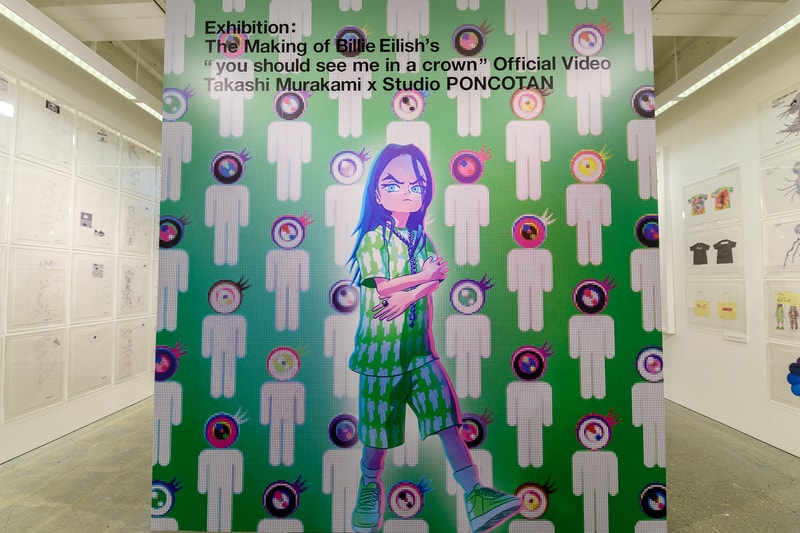 4 of 28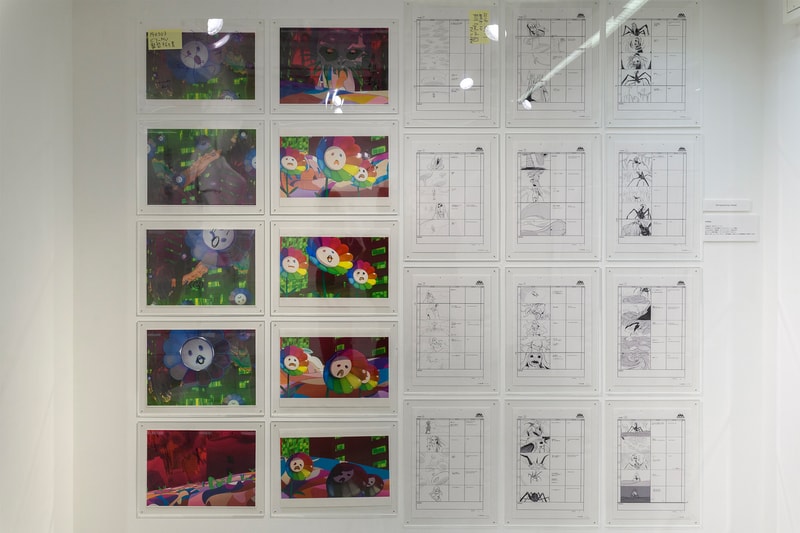 5 of 28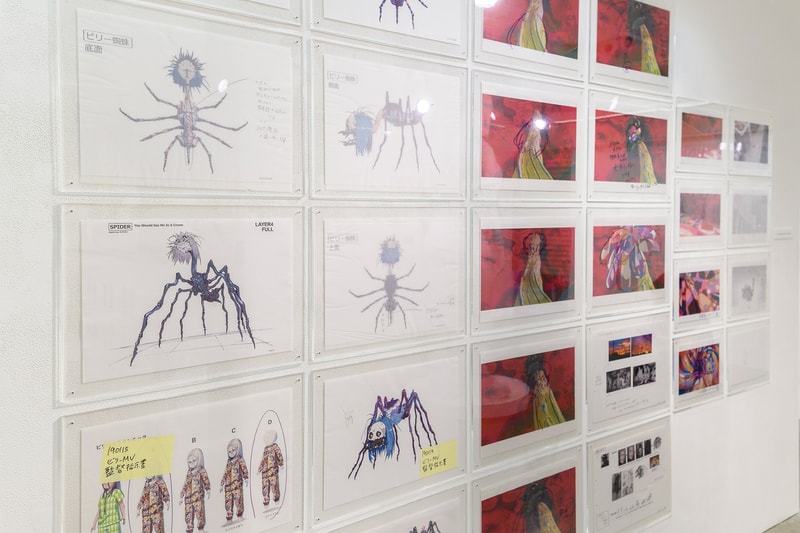 6 of 28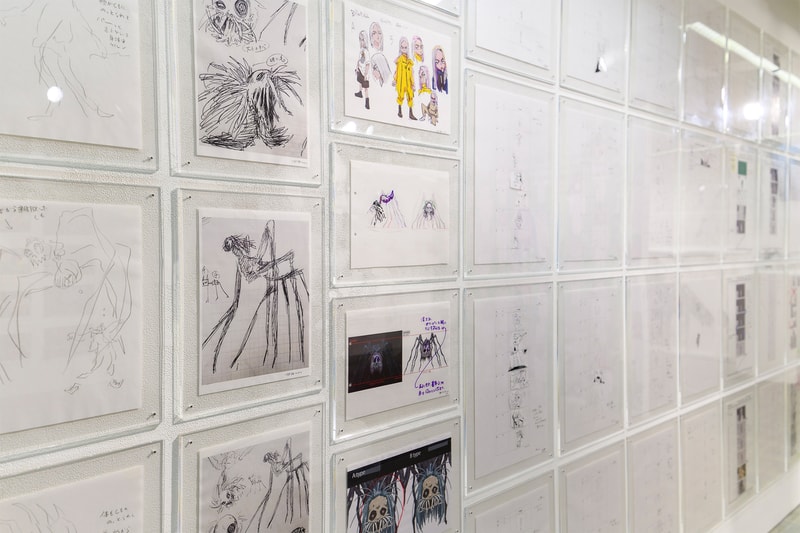 7 of 28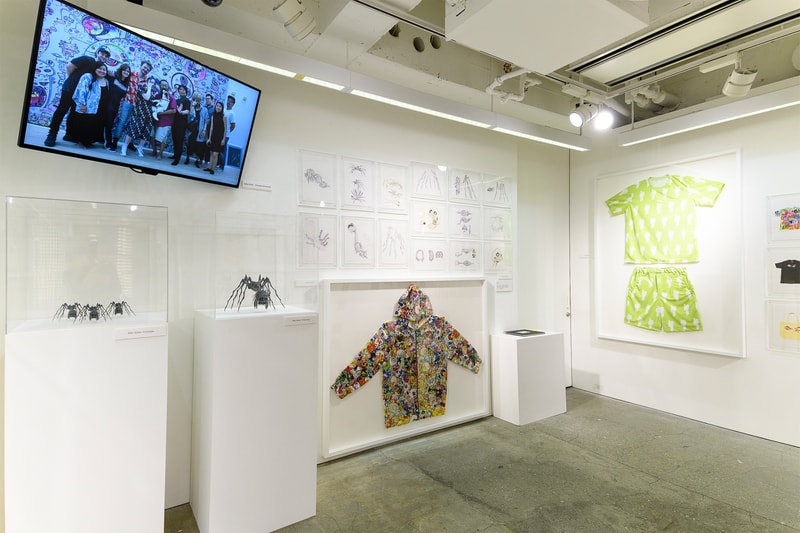 8 of 28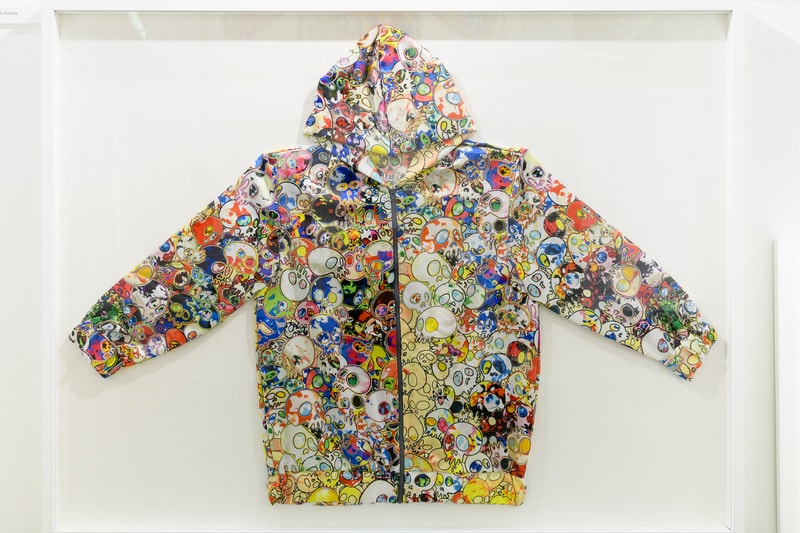 9 of 28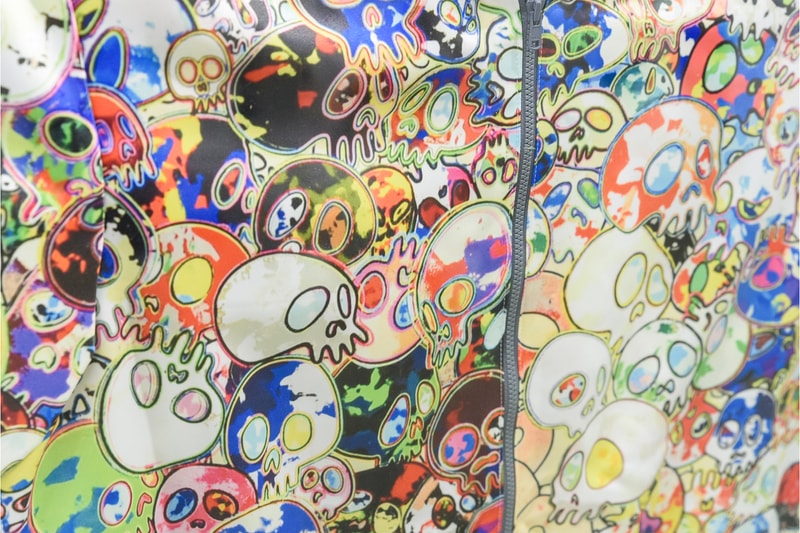 10 of 28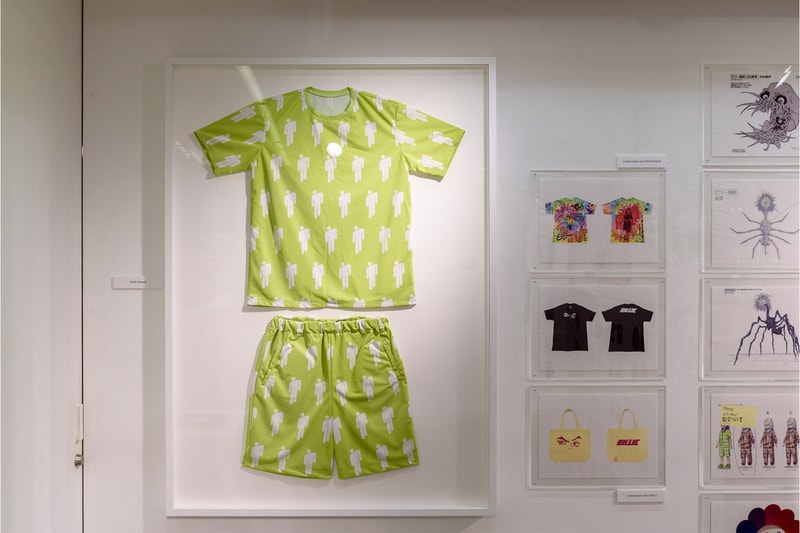 11 of 28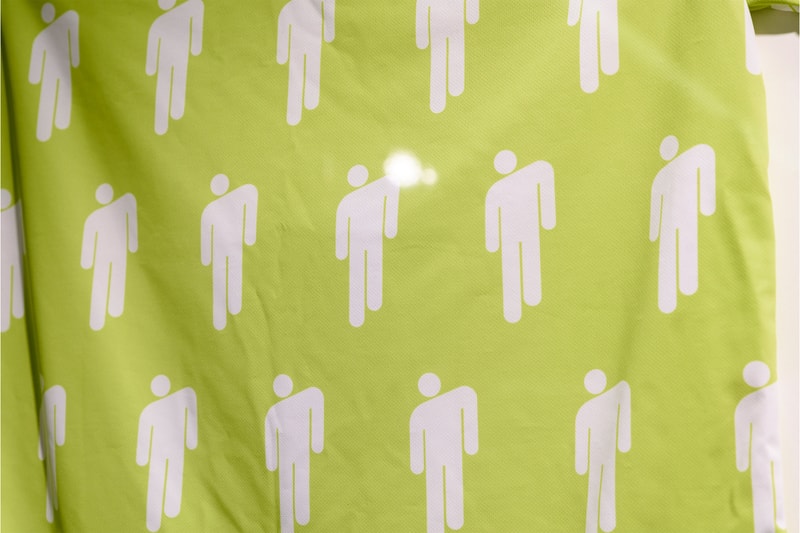 12 of 28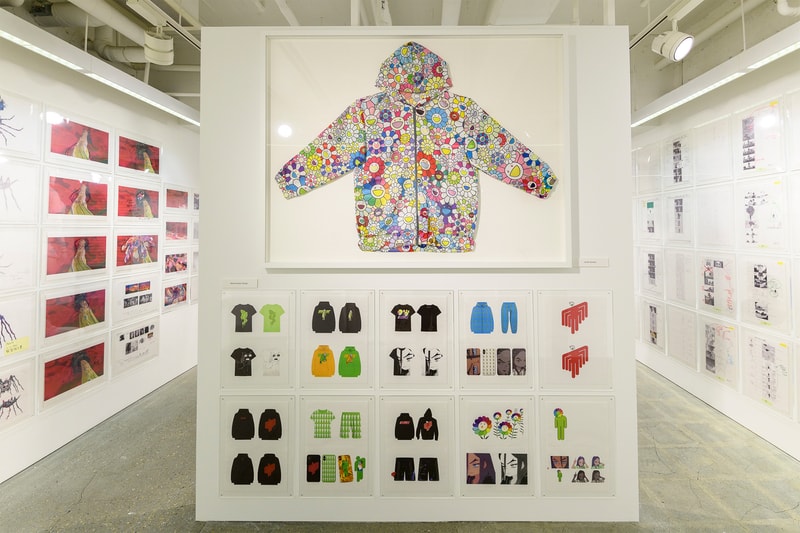 13 of 28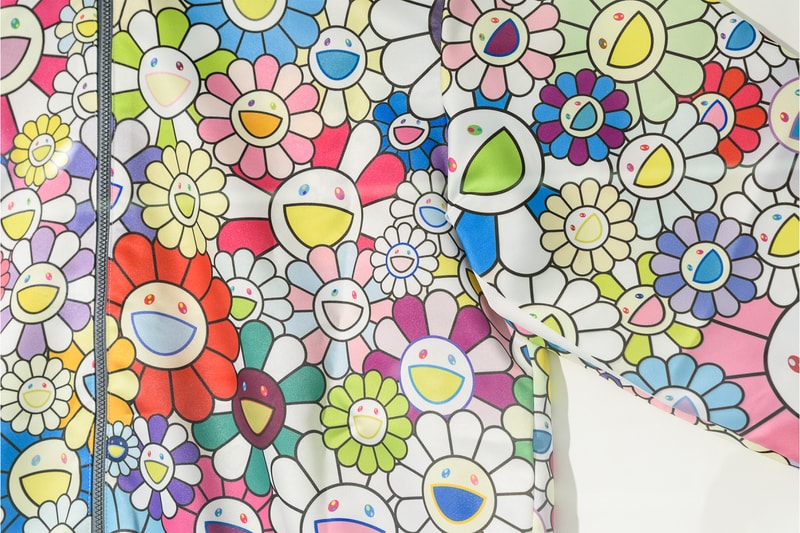 14 of 28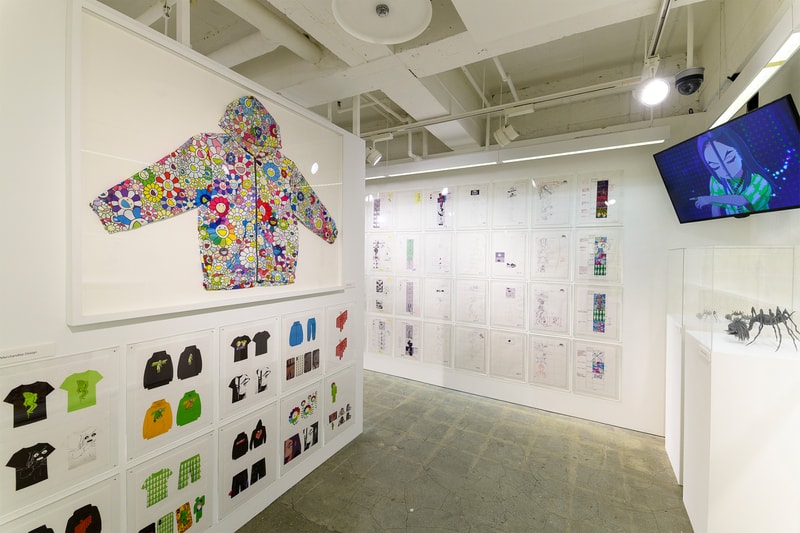 15 of 28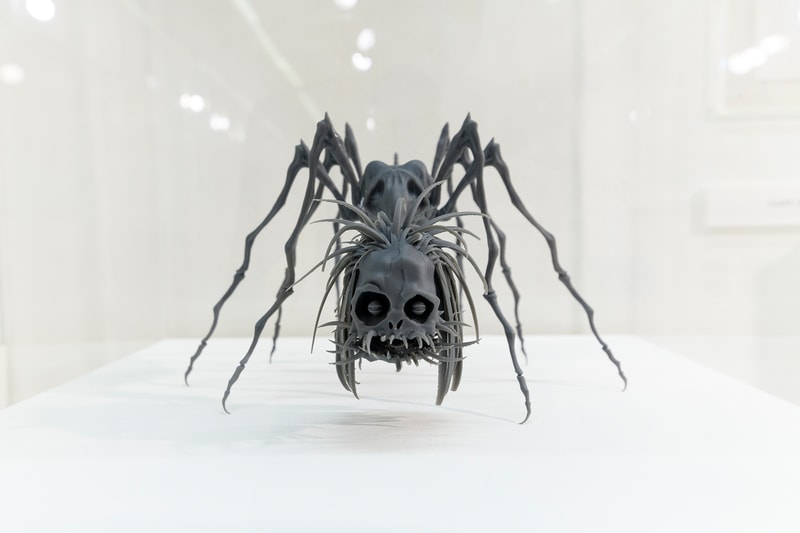 16 of 28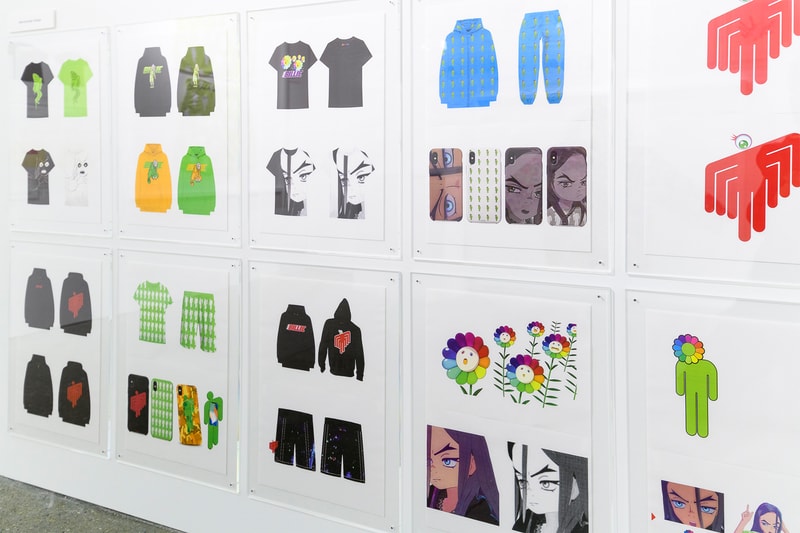 17 of 28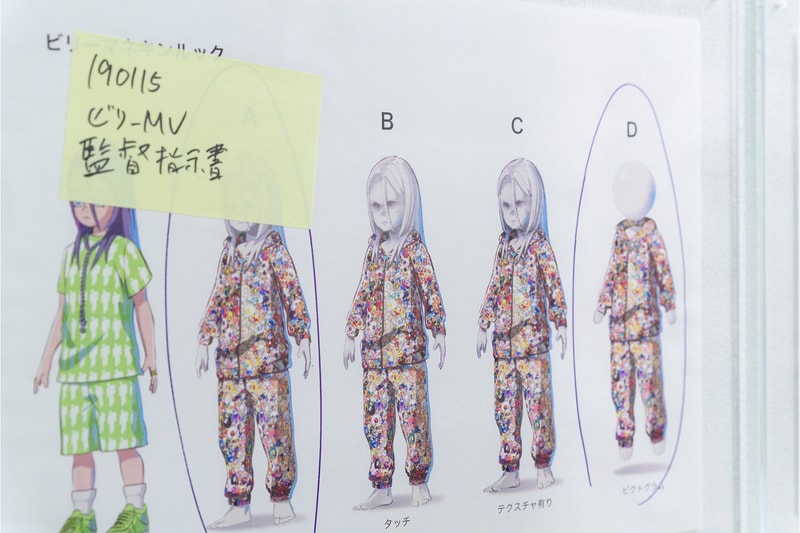 18 of 28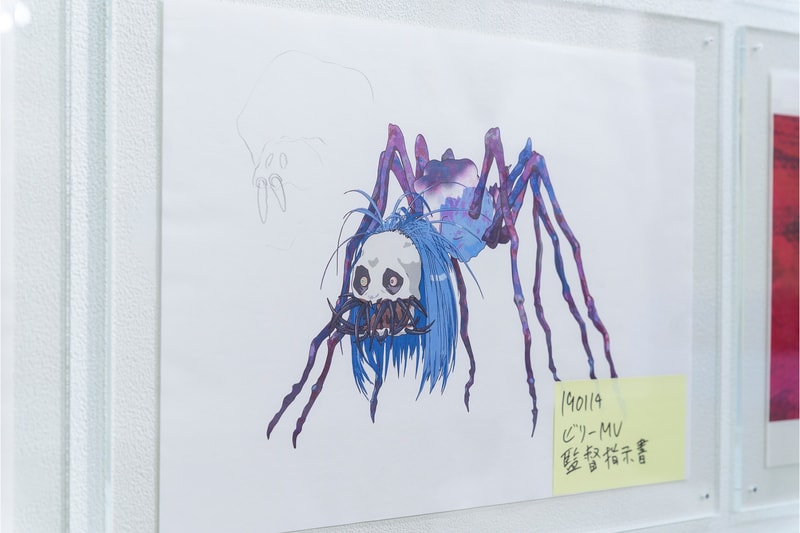 19 of 28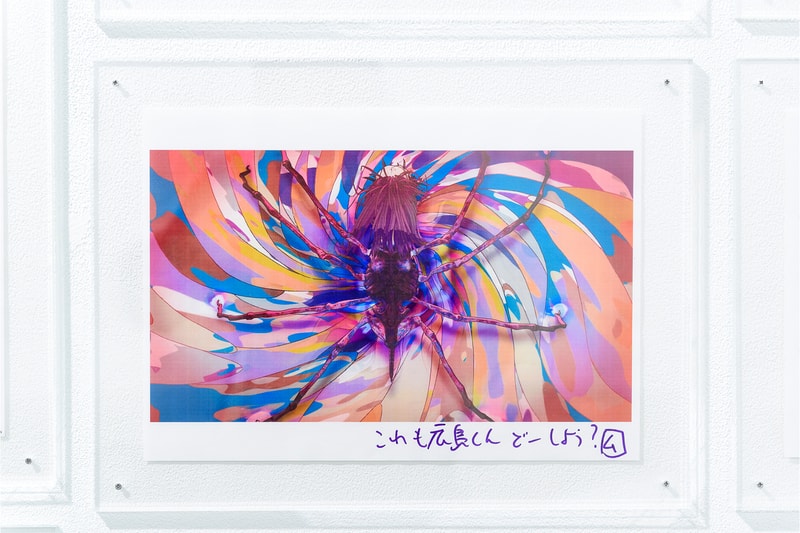 20 of 28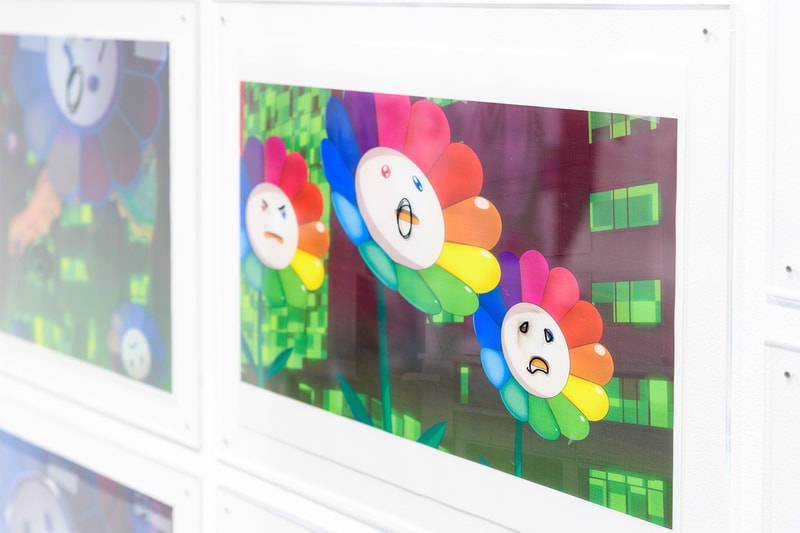 21 of 28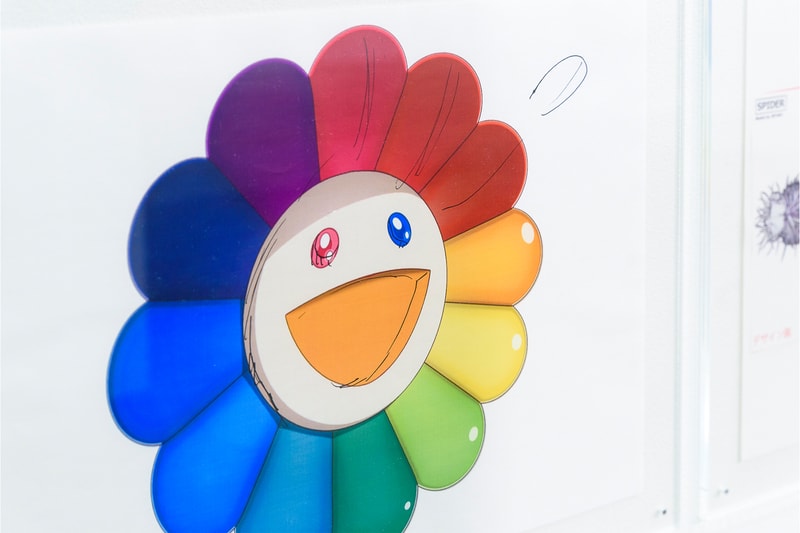 22 of 28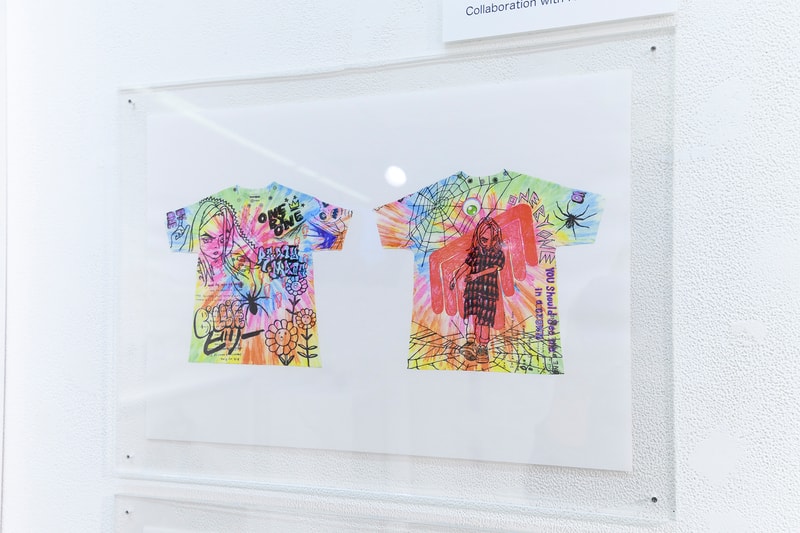 23 of 28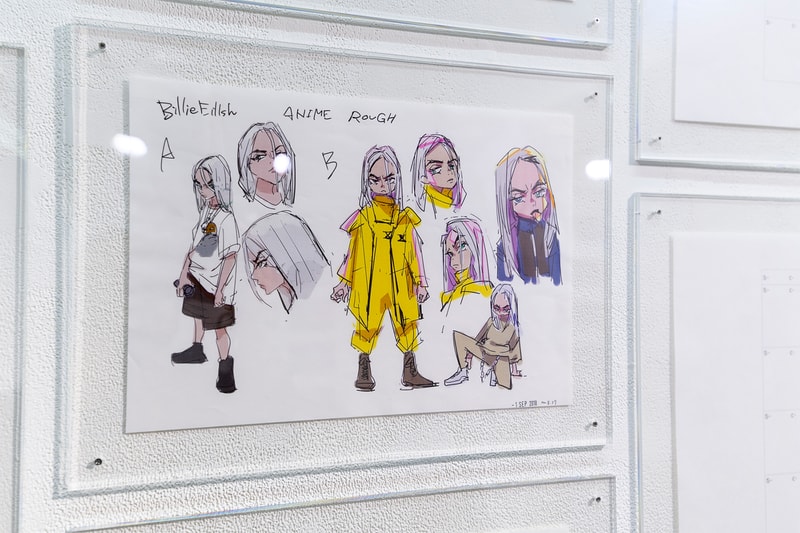 24 of 28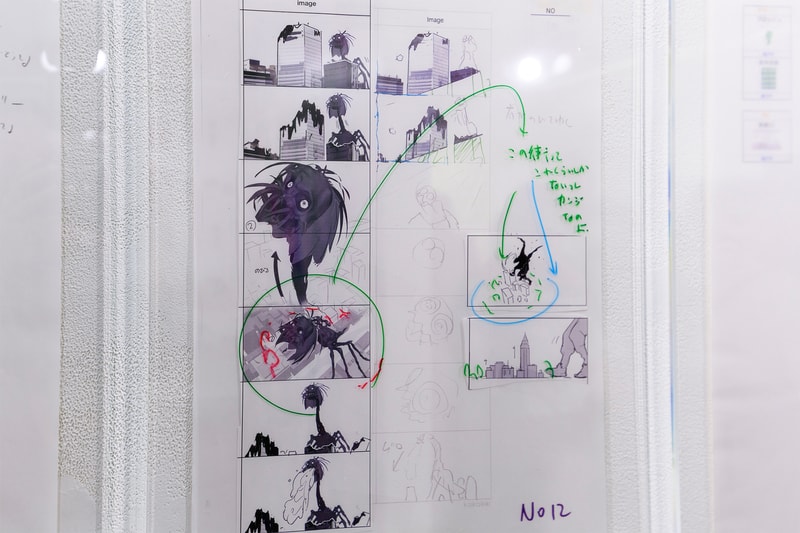 25 of 28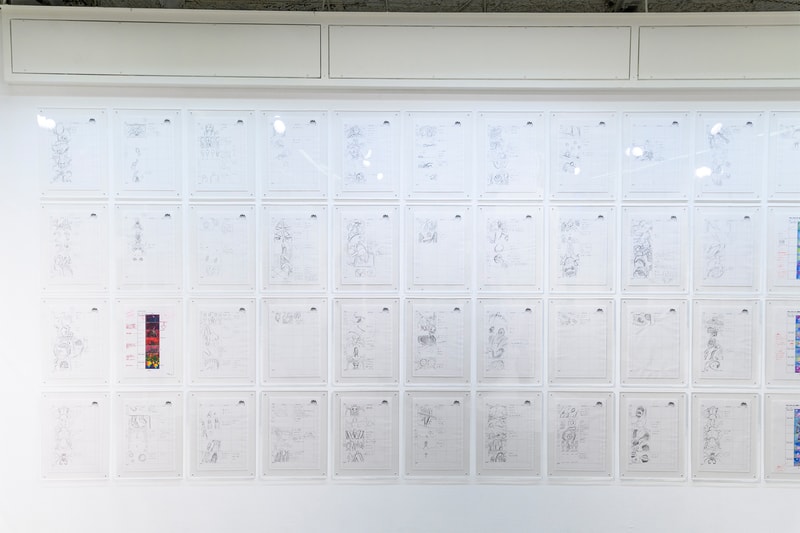 26 of 28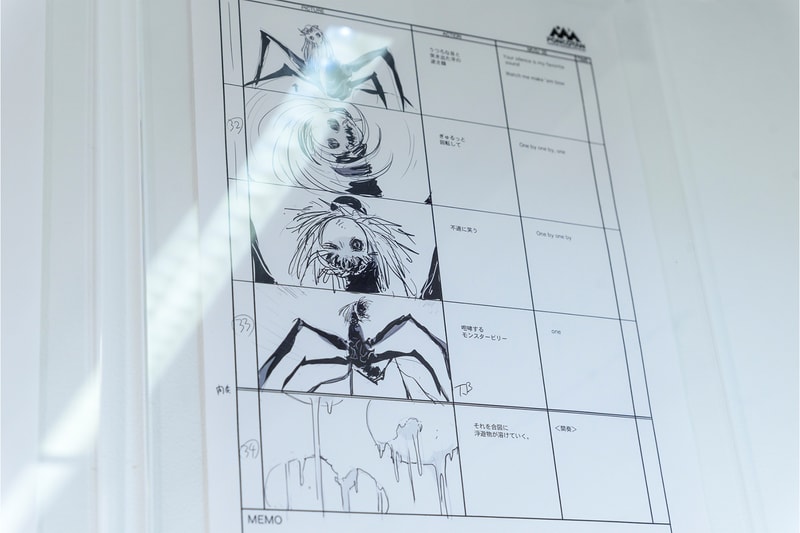 27 of 28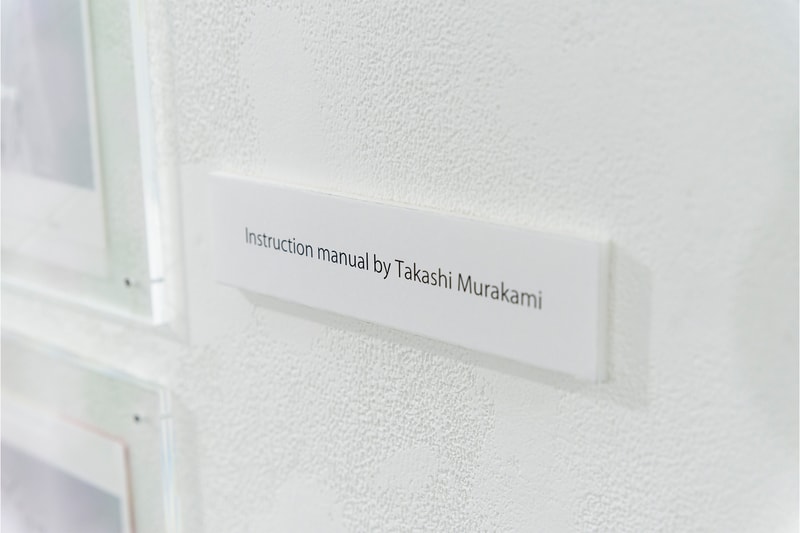 28 of 28
A Look Inside Billie Eilish & Takashi Murakami's "you should see me in a crown" Making-Of Exhibition
Displaying original artworks by Studio PONCOTAN which inspired the animated clip.
---
Takashi Murakami's Animanga Zingaro Gallery in Tokyo just launched the making-of exhibition of Billie Eilish's animation-packed "you should see me in a crown" music video. Made in collaboration with Studio PONCOTAN, the presentation is displaying preliminary concept sketches of varying sequences and subjects from the video including the anime-transformed singer, Murakami's 'Flowers,' the sinister spider creature, among others.
Highlights include a life-size statue of Eilish, the musician's ensembles framed, and the Japanese icon's instruction manual for the film that was utilized by PONCOTAN for storyboarding the music video. Accompanying the works is a gift shop selling curated merchandise comprised of graphic tees, hoodies, tote bags, and the collaborative vinyl figure depicting Eilish's likeness.
The exhibition is on view at the address below until July 23. Head to Animanga Zinagaro's website for further details and tour the presentation above.
In stateside presentations, the New York Botanical Garden recently announced a monumental exhibition of Yayoi Kusama mirror rooms, large-scale pumpkin sculptures, and the artist's first-ever greenhouse installation to launch in November 2020.
Animanga Zingaro
Nakano Broadway 2F, 5-chome-52-15
Nakano, Nakano City
Tokyo, Japan