BEAMS & Citizen Bring Back the Iconic Ana Digi Temp Watch
An '80s classic.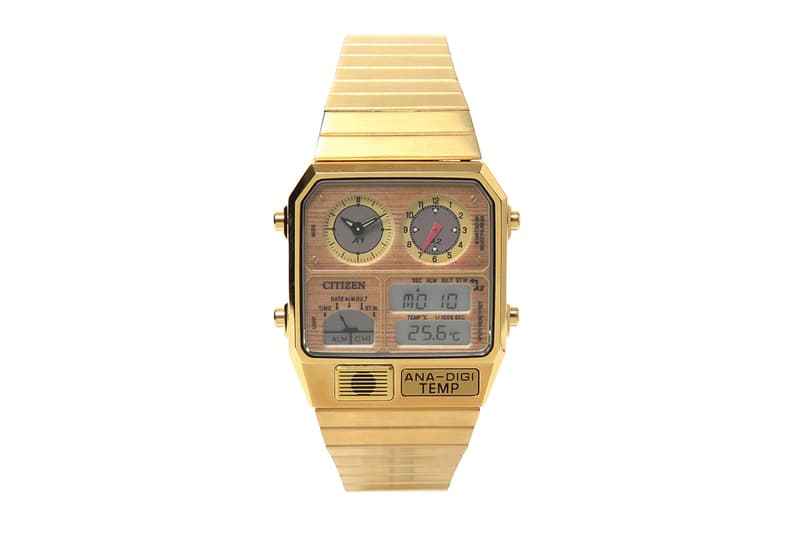 1 of 2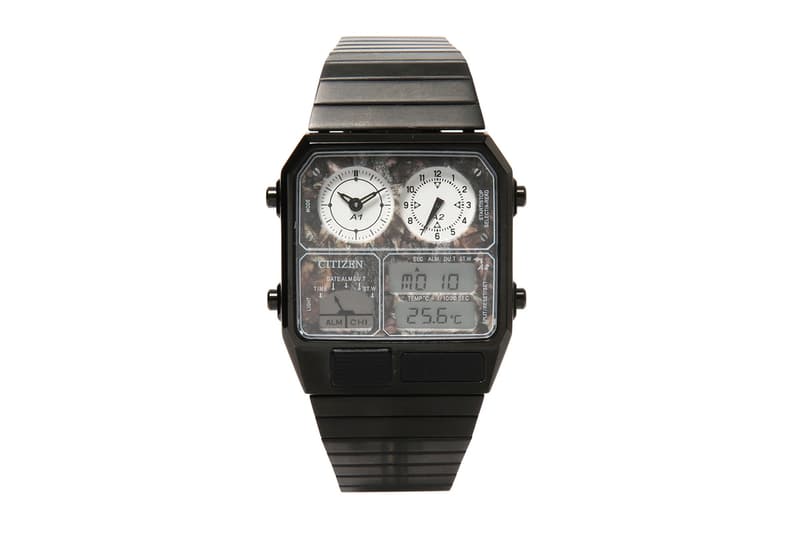 2 of 2
Following up its previous co-sign with Seiko, BEAMS has geared up for another watch collaboration, this time with Citizen.
Released in 1982, Citizen's iconic "ANA DIGI TEMP" shot into the watch market with a myriad of progressive features. It boasted an automatic calendar that took into account unique days (up until the year 2019), a function that measured heat and its most significant feature "Dual Time" – two programmable analog clocks for different times zones and a digital clock that tells precise times — like exactly when the stock markets open.
The latest BEAMS x Citizen "ANA DIGI TEMP" watch honors these retro designs, with its fully functioning alarm, "Dual Time" feature and thermostat. The watch comes in two colorways: One in gold with woodgrain inside and one in black with camo. Apart from its highly-detailed face with the aforementioned features, other details include four buttons that appear on the sides as well as a tiny speaker at the bottom placed next to "ANA DIGI TEMP" text.
The BEAMS x Citizen "ANA DIGI TEMP" is expected to launch in early August, but those keen on getting a watch can pre-order theirs at beams.co.jp for approximately $260 USD.
In other related news, Jacob & Co. and Lionel Messi have created a sapphire-encrusted timepiece for charity.
BEAMS x Citizen "ANA DIGI TEMP"